YOUR GO-TO SPACE FOR VIDEO GAME Boosting
Choose a trusted service with 8 years of experience. Schedule your carry today and complete any in-game activity in a few hours.
What our customers say
Rated 4.9 out of 5 based on 20,717 reviews
DID NOT FIND WHAT YOU WERE LOOKING FOR? CREATE YOUR PERSONAL ORDER!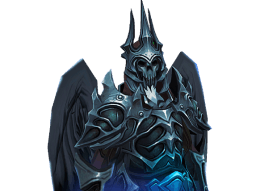 Send a request, and we will help you achieve your in-game goals.
TAKE YOUR GAMING EXPERIENCE TO NEW HEIGHTS WITH WOWVENDOR BOOSTING SERVICES
WowVendor is a top boosting service provider aimed at helping players with their online adventures. Started off as a small team of video game enthusiasts, WowVendor is now an established leader on the market, with a solid Trustpilot rating and over 500 staff professional players working full-time.
At the forefront of boosting industry since 2014, we have served over 100,000 gamers, delivering safe and high-quality services at competitive prices. Explore a great variety of options on our website and start your boosting experience now to let WowVendor change your gaming life for good.
Affordable Boosting For Every Player
Game boosting might be the perfect solution for you if you are:
A newcomer looking to get settled in the game and keep up with more experienced players. Boosting services will help you level up much faster to get access to tougher content, as well as unlock and upgrade stuff that is essential but too challenging for a newbie to handle. Professional teammates will also show you the ropes, gently push you in the right direction, and give out useful tips on how to progress faster and avoid pitfalls along your way.
A returning player who has missed several seasons, expansions, or content drops in the game. Getting back after a break to see a whole bunch of new features, activities, and mechanics can be overwhelming, but a proper boost can get you up and running once again just fine. It?ll help you figure out all the in-game changes, reclaim lost titles, and get meta loot you?re missing out on, and you won?t need to waste time trying to manage it all on your own.
A casual player who just wants to have fun in their favorite game without farming and grinding things out all the time. A boosting service can finally secure that loot piece you?ve been hunting down forever, or gear you up enough to tackle an endgame activity you?ve been planning to take on but never could.
Even if you boast a decent level of in-game proficiency or even play semi-pro, you can also make good use of WowVendor boosting, as we offer the widest range of services to meet the tastes of any player.
WHY WOULD YOU NEED A WOWVENDOR BOOST?
We all know that modern online games are extremely grind-oriented and rely heavily on repetitive activities: there?re always levels to reach, items to unlock, rotating content to complete. Sometimes things get frustrating, the grind and routine seem like a never-ending cycle, taking the fun out of playing the game and turning it into one tiring, discouraging race. This is when WowVendor comes in to save the day and breathe new life into your gaming experience.
Stuck at a level you cannot get past? Want to grind out a piece of gear that?s locked behind a monstrous quest? Don?t have enough time to deal with your daily or weekly chores? Put your worries aside as we?re here to help!
WowVendor provides a wide variety of services in the most popular online games, covering all main activities and every piece of unlockable and upgradable content. From full-scale account boosting to custom-tailored boosts, we provide high-quality services to help you save time and enjoy your favorite game to the fullest.
FARM YOUR WAY TO THE TOP
Farming is pivotal for almost every online game out there, taking colossal effort and tons of players? time, but what if we told you that it doesn?t have to become hateful and monotonous at all? Instead of running the same activities over and over again, you can just treat yourself to a farming boost and let a professional player handle the arduous routine for you. Currency, resources, meta weapons, top-tier gear pieces, and heaps of other goodies are waiting to be farmed out for you, and the only thing you?ll have to worry about is how your inventory will fit them all.
BEAT THE MOST HARDCORE RAIDS
The pinnacle of the PvE endgame, raids are notoriously known for being extremely challenging. Packed with tricky mechanics and tough encounters, this activity pits you against the most dangerous foes, testing your skill, weapon mastery, and team coordination to the max. Raiding is nearly impossible without a well-knit team, which is a luxury not every player can afford, and it takes weeks, if not months, to level up and farm high-tier gear to even meet demanding entry requirements, let alone actually beating the final boss.
WowVendor raid services can give you a much-needed shortcut to get raid-ready in no time and do the game?s hardest content without even breaking a sweat. Want to sit back and relax while our best raid teams slay bosses and earn the most sought-after loot for you? Or you want to join a group of experienced pro gamers to fight side-by-side and have a blast together? The choice is yours, but no matter what you go for, we guarantee smooth completion and a truckload of rewards.
Unlock Any Item You Want
No more sleepless nights spent grinding out meta weapons. No more running and re-running tedious quests; no more chasing down random drops. Buy in-game items from WowVendor, and our best pros will unlock any piece of gear you want, fast and easily.
Reach Your Best Performance In Dozens of Online Games
Online game industry is growing by leaps and bounds, with new games popping up every now and then and already acclaimed titles rolling out fresh content for fans to savor. WowVendor eagerly honors the classics and follows the trends to the same extent, and we?re glad to deliver top-of-the-line boosting services in more than 20 online games, including WoW Classic, The Burning Crusade, Shadowlands, Destiny 2, Lost Ark, Call of Duty Vanguard, Elden Ring, Apex Legends, and many more.
Our standard character boost options will help you level up, farm activities, gear up properly, run dungeons and raids, unlock weapons and armor, and catch up on everything that you feel is lagging behind. For true completionists and those who prefer package deals, we offer full-range account boost services to upgrade your account from the ground up. And while our pros work hard to complete your orders, feel free to check out our games portal where you can find weapon overviews, detailed guides and walkthroughs, and fresh news from the gaming world that you certainly cannot miss.
WoW Shadowlands Boosting Service
The epic eighth expansion of the world-famous game series, Shadowlands throws us into yet another glorious crusade to fight evil and bring back peace and prosperity to the lands of Azeroth. Introducing an entirely new realm to venture into, Shadowlands is a rich and deeply engaging adventure that merges fan-favorite activities with fresh and novel features.
To restore balance between our reality and the grim depths of the netherworld, you?re gonna need all the help you can get, and we at WowVendor are more than happy to provide. From quick WoW level boosts to all-inclusive character upgrade packages, every service is performed by top-level World of Warcraft experts with years of relevant experience, and we?ve made sure that all major in-game aspects are properly addressed in our vast catalog.
There?s a slew of WoW raid services to tackle the Sepulcher of the First Ones raid: full runs on both Normal and Heroic, single boss kills, specific gear farm, and even raid coaching for you to learn the instance and play like a pro. With a WoW Mythic dungeon carry, you will join a group of professional gamers to farm dungeons for high-tier loot, and our Covenant boosts will make your faction-based progress more pleasant and less time-consuming. Delve into the darkest corners of the Maw and ace a leveled, multi-floor mode with our Torghast boost, or rock new fancy looks dressing up as Doctor Strange or Super Mario with our custom Transmog services. Level up, buy WoW items, dominate arenas, beat powerful bosses, unlock new abilities and exclusive WoW mounts ? with WowVendor, you can forget about limits and finally see your longtime gaming dreams come true.
Cannot decide whether to get a WoW PvP carry or invest in a guaranteed raid run? Well, you don?t need to choose any more! With our favorable prices and a special discount system, you can easily afford more without hurting your budget. WoW character boosts of every scale and cost are waiting for you here at WowVendor to help you easily excel in all in-game fields and reap the sweetest rewards in a heartbeat.
DESTINY 2 BOOSTING SERVICES
A cosmic adventure of astonishing beauty full of perils to face and mysteries to solve ? Destiny 2 is an exquisite blend of great storytelling and thrilling action that keeps you on the edge of your seat. With the latest Witch Queen expansion already recognized as one of the best in the entire franchise, the game is living its best times, giving players tons of quality content to dive into.
Looking for Vow of the Disciple raid gear, or in need of a proper rank-up in the Crucible? We at WowVendor cover every Destiny 2 activity, so that you can gear up your Guardian, get the best loadouts, and dominate in PvE and PvP alike. Here?s what we offer:
Weapon unlocks (Exotics, Legendaries, Catalysts, Timelost and Adept weapons)
Raid boosts (VoG Destiny 2 raid, Vow of the Disciple, Deepstone Crypt, Garden of Salvation, Last Wish; separate runs and bundles)
Nightfall the Ordeal boosts (Nightfall the Ordeal carry on Grandmaster, Weekly Pinnacles)
Triumph and Seal boosts
Dungeon boosting
Destiny 2 Trials boosting (Trials of Osiris carry, Flawless runs, armor set farm, and bounty completions)
Custom-made services (in case you haven?t found what you were looking for in our catalog)
WOW TBC AND CLASSIC BOOSTING SERVICES
A titan of a game, World of Warcraft doesn?t need any introduction at all, having raised a whole generation of gamers and set high standards for the entire MMORPG genre for years to come. Along with WoW Classic, the reimagined Burning Crusade brings back the epic experience for life-long fans to relive and for newbies to discover first-time.
Our Classic roster includes:
WoW Classic level boosts (with custom powerleveling options and a VIP leveling package)
PvP boosts (Battleground wins and reputation)
Attunement boosts
Mount unlocks
Raid runs
Reputation farm
Profession boosts
For WoW in its Burning Crusade iteration, we?re happy to provide:
Dungeon boosts
PvP boosts (Honor farm, Battleground wins)
Reputation farm (including TBC vendors rep boost)
Mount unlocks
Raid runs
Boosts for WoW TBC Attunements
Profession boosts
In both games, you can also hire a professional player to do hourly farm for you, or request a custom order if none of our offers fully meet your in-game needs.
LOST ARK BOOSTING SERVICES
With good old Action-RPG and the best MMO features entwined, Lost Ark is an exhilarating journey through the world of Arkesia ? a vivid and diverse realm you?re free to explore in your search for the legendary Ark.
An epic odyssey of your own making, Lost Ark delivers an immersive experience with tons of customizing options for any taste and playstyle. Whether you want to travel new lands or aim at beating the most challenging content, we have just the right Lost Ark boosting service to fit your goals. For rookie raiders and tough dungeon-runners, for those struggling with farming gear or having trouble leveling up ? our Lost Ark carries and boosts cover every aspect of the game to make your Arkesia adventure as enjoyable and rewarding as possible. Here?s just a quick rundown on what we have in store:
Raid boosts (Guardian and Abyss Raids)
Dungeon boosts (Chaos and Abyssal)
Powerleveling services
Profession upgrades
Tower boosts
Farming (Island Tokens, Weekly and Daily quests, Coins of Courage, materials, and many more)
PATH OF EXILE BOOSTING SERVICE
Path of Exile?s story sends you off to battle beasts and ancient gods, uncover secrets and conspiracies, and even fight to define the fate of the whole world. It?s a complex game that requires a lot of time investment, but in return gives you endless possibilities to shape your character?s build and dive deep into the immense lore it has to offer.
Infused with intricate mechanics, Path of Exile is extremely demanding yet absolutely gripping, and that?s why we at WowVendor have a whole lot of PoE carry and boost deals to help you explore the game just the way you want. From Path of Exile power leveling to boss runs and gear boosts, our pro players are expert enough to tackle any in-game aspect fast and effectively. You can buy Exalted Orbs from us, get carried through story quests, or hire a PoE pro to run the Labyrinth dungeons ? the way to go about your progress is completely up to you, but no matter what path you take, WowVendor will always be by your side to help.
Elden Ring Boosting Service
A new renowned milestone in the Souls-like genre, Elden Ring is a solid open-world fantasy that?s sure to keep you entertained and busy for a long time. Uncovering lore pieces, ferreting out rare loot, facing enormous creatures, or battling other players in PvP are just a glimpse of what you can enjoy in FromSoftware?s brilliant creation, and a proper Elden Ring carry service is sure to make it all ten times better.
WowVendor Elden Ring offers allow you to:
Defeat powerful bosses
Farm exclusive armor sets
Buy Elden Ring runes
Get rare weapons
Request any custom boost you like
Discover Secure And Reliable Boosting At WowVendor
Meeting the highest standards of online security, WowVendor takes every measure to ensure the safety of your personal data. Secure payment system and VPN-protected connection guarantee safe account sharing, and all our pro gamers operate on a strict code of conduct to not harm your public image and in-game belongings.
We value transparency and communication, so you?ll get detailed step-by-step updates on the status of your order and, if requested, follow your hired pro?s private stream to monitor their work in real time. Our 24/7 support department will gladly answer all your questions and help you pick the needed boost, regardless of the time zone you live in.
We offer the ultimate solution to any in-game problem you may have, so go ahead and try WowVendor boosting out to get just the perfect gaming experience you deserve!