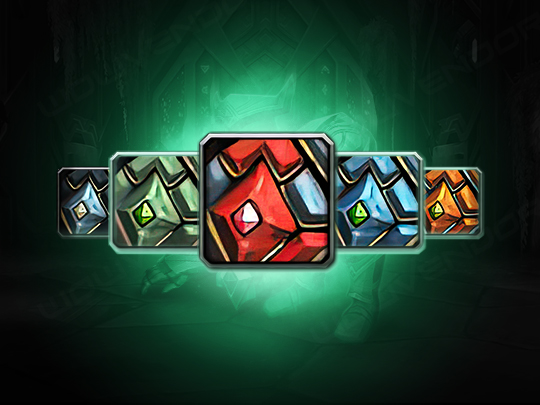 Sepulcher Normal/Heroic Tier Set Carry
Rated 4.9 of 5 (20,635)
See reviews
By buying this service you will get the full tier set from the Sepulcher of the First Ones in normal or heroic mode. You can get 4/5 tier items, 5/5 tier items or a specific tier piece. This service also comes with 3 looting options, you can check the differences in the table down below.
Options and ETAs:
Standard
4 or 5 tier pieces
No loot traders
ETA: RNG based, but usually takes 3-5 weeks
advanced
4 or 5 tier pieces
3 loot traders of your Token Type
ETA: 2-3 weeks
premium
4 or 5 tier pieces
9 loot traders of your Token Type
ETA: 1-2 weeks
• Specific pieces option provides x1-3 loot traders of your token type
Rewards:
• Desired amount of tier pieces
• Chance to get ilvl 252-259 gear via personal loot
• 1 of 2 ilvl 252-259 pieces of gear in the Great Vault
Terms of use:
• With 4/5 and 5/5 options, please only select one looting option: standard, advanced or premium
• Only the bosses that drop tier tokens are defeated in this service
• You must NOT have defeated the following bosses on the week you're getting the service: Lihuvim, Halondrus, Anduin Wrynn, Lords of Dread, Rygelon
This is very important, so please make sure if have not touched these bosses, otherwise you won't be able to get the token or gear-piece
• This service is done in selfplayed mode
HOW DOES IT WORK?
1

CONFIGURE SERVICE

Select preferred options and place an order. Don't hesitate to chat with our sales & service agents to discuss your order details beforehand. You can also ask for a custom order tailored to your personal needs.

2

CONFIRM DETAILS

Join our discord server or choose any other convenient messenger to confirm your order details and preferences. Then we can assign the best booster to fit your schedule, goals, and any other requirements.

3

ORDER PROCESSING

Your carry will be started at the appointed time. For the selfplayed boosts, it's up to you to take part in the activity or to stay AFK and chill. For the piloted boosts, you can always ask for a stream to keep an eye on the process.

4

ORDER COMPLETION

You will get a notification after your order is finished. Now you may check your order and confirm that the service is fully completed. If anything goes sideways, our service team will help you at any step of the process, 24/7.

5

ENJOY THE RESULT

This is the best part — you can finally enjoy your brand new rewards, top rating or shiny loot! And don't forget to rate us on TrustPilot so we can further improve our services.