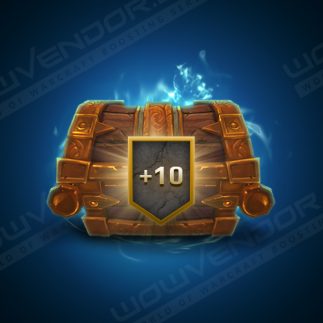 EU Mythic +10 Carry, Weekly Chest run
This service provides a Mythic +10 run to boost your "weekly best" record. The run will be done WITHOUT beating the timer.
ETA: 1-3 days
Options available:
– Account Sharing or Selfplayed
Rewards:
–  chance to get 0-2 items 355+ ilvl. (We'll trade you gear if it's possible)
–  guaranteed 1-3 items 370+ ilvl in the Weekly Challenger's chest next Wednesday
–  some Azerite (Artifact Power)
Requirements:
– at least 330+ item level is required.