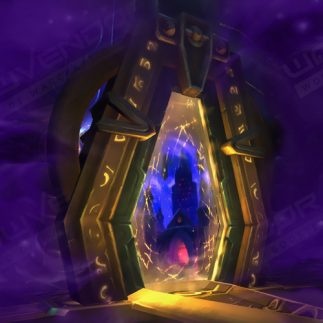 EU Horrific Visions Challenge carry
You will get ONE Horrific Vision Challenge completed. This is a 8.3 Patch key activity, that will allow you to get various rewards and to upgrade your Legendary Cloak.
Each successful run will increase your Ashjra'kamas, Shroud of Resolve rank by +1 (up to +15), boosting your Corruption Resistance.
Options available:
– boost type: Account Sharing or Selfplayed;
– difficulty: Main Objective Only or +2 Bonus tasks;
ETA:
– Account Sharing: 1 day;
– Selfplayed: 1-5 days;
Rewards:
– x1 Corrupting Core – a quest item to upgrade your Legendary Cloak;
– ilvl 420-430+ piece of gear (only once a week for each difficulty);
– Horrific Vision of Stormwind or Horrific Vision of Orgimmar achieve;
– some Corrupted Mementos to unlock new talents in your Titanic Research Archive;
– chance to get a flying serpent mount Mail Muncher;
– chance to get NEW 8.3 Azerite Essences, toys, pets or transmogs;
Requirements:
– ilvl 420+ gear to complete the main objective, ilvl 430+ for +2 bonus tasks option;
– x1 Vessel of Horrific Visions per run;