Winter Veil Achievements Boost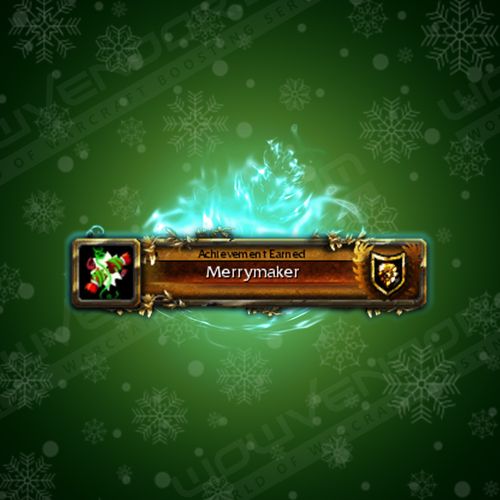 Buying this service you will get 11 achievements required for getting the Merrymaker meta and the Merrymaker title. These metas also count towards the What a Long, Strange Trip It's Been.
In order to get it for you we shall fulfil all the objectives required for getting event achievements and complete the proper quest lines.
Rewards:
– Merrymaker achievement
– the Merrymaker title
– Some event stuff including battle pets and toys!
Requirements:
– Account sharing (we shall play your account)
– The boosting takes up to 7 days.