Torghast Tower Twisting Corridors Boost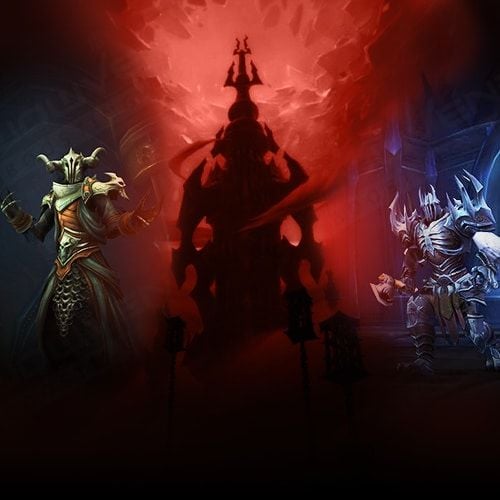 Buying this service, you will get the desired layer of Twisting Corridors completed. Twisting Corridors is a new difficulty of the Torghast Tower challenge.
It's the source of new amazing transmogs, legendary recipes, Spirestalker Title and Corridor Creeper mount, that can be used in the Maw.
ETA: 1-7 days
Options available:
– Account Sharing or Selfplayed;
– Layers: 1, 2, 3, 4, 5, 6, 7, 8 (You must have desired layer unlocked*);
Rewards:
– Chance to get legendary recipes;
– Death Seeker pet (for layer 2);
– Helm of the Dominated toy (for layer 4);
– Spirestalker title (for layer 6);
– Corridor Creeper mount (for layer 8);
Requirements:
– Twisting Corridors unlocked ;
– Desired layer unlocked;
– Ilvl: 195+ for Layers 1-3, 200+ for Layers 4-6, 205+ for Layers 7-8.
Click this link if you need to unlock access to Twisting Corridors.
*Attention!
If your character does not have the desired Twisting Corridors layer unlocked, you should first buy all previous layers. Opened layers in Normal wings do not affect the opening of layers in Twisting Corridors!