Rent a PRO - Hourly Farming service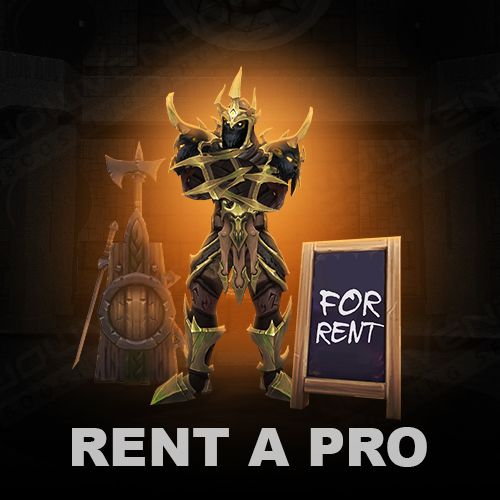 By buying this service you will hire a professional player to do your farming for you. Order this service and specify what activities you want done when making an order. This service is mainly focused on solo activities – you can order leveling, legacy raids farm for transmogrification models and mounts, resources farm, daily quests, reputation farm or whatever it might be that you need.
Livestreaming:
• You can request a private stream of the entire process for no additional fees.
ETA: 1-2 days. (depending on time option and availability of pros)
Options:
• Pick amount of hours you want this service to be.
Rewards:
• Rewards depending on your specifications.
• Resources, gold, reputation, loot, etc. received during the process.
Requirements:
• Account-sharing.
• Access to desired activities.
Exceptions:
Due to the nature of WoW Shadowlands and this service there are some restrictions as to what you can't get:
• Current raid content. If you need raid completion you can check this category.
• Mythic+ dungeons. If you need mythic+ runs done – you can check this service.
• Torghast runs. You can get your flawless Torghast run by purchasing this service.
• Rated PvP activities. You can get you PvP rating in this category.