9.1.5 Mage Tower Challenge boost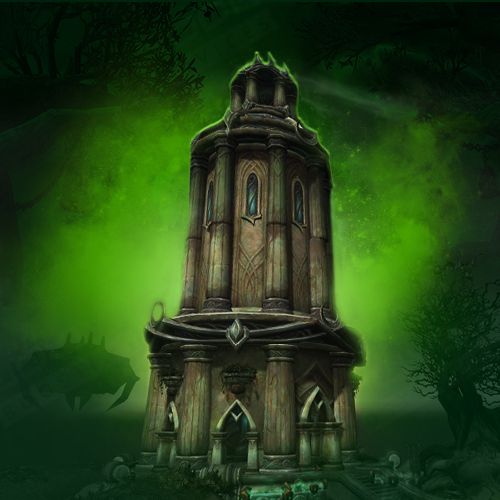 By buying this service you will get Mage Tower challenge completed on your character by a professional WoW player. With the Legion timewalking event the infamous Mage Tower makes a return bringing new rewards and old memories. There are 7 different challenges you have to overcome.
By completing one challenge you will get a recolored version of mythic Tier 20 armor for your character that completed the challenge, and by beating all seven of them you will be awarded with Mage-Bound Spelltome flying mount and
A Tour of Towers achievement.
ETA: 1-3 days. ETA might slightly vary depending on your character class & gear
Mage Tower event is ending soon. Due to the overwhelming popularity of this service, your order might not be completed within the deadline. However, if that happens to you – don't worry, you will be first in line to get your challenge done as soon as the Mage Tower returns on March 15.
Options
• x1 / x2 / x3 challenges of your choosing.
Rewards:
• Recolor of mythic Tier 20 armor set for your character's class.
• For x7 challenges option – Mage-Bound Spelltome flying mount and
A Tour of Towers achievement.
Requirements:
• Account-sharing.
• Level 60 character.
• For x2 / x3 / x7 challenges option – x3-7 level 50+ characters with specs covering all 7 challenges.
Challenges and respective specs list:
Closing the Eye – Frost Death Knight, Havoc Demon Hunter, Survival Hunter, Subtlety Rogue and Arms Warrior.
An Impossible Foe – Unholy Death Knight, Feral Druid, Fire Mage, Outlaw Rogue, Elemental Shaman and Fury Warrior.
The God-Queen's Fury – Arcane Mage, Retribution Paladin, Assassination Rogue, Enhancement Shaman and Demonology Warlock.
Feltotem's Fall – Beast Mastery Hunter, Windwalker Monk, Discipline Priest and Destruction Warlock.
The Highlord's Return – Blood Death Knight, Vengeance Demon Hunter, Guardian Druid, Brewmaster Monk, Protection Paladin and Protection Warrior.
End of the Risen Threat – Restoration Druid, Mistweaver Monk, Holy Paladin, Holy Priest and Restoration Shaman.
Thwarting the Twins – Balance Druid, Marksmanship Hunter, Frost Mage Shadow Priest and Affliction Warlock.