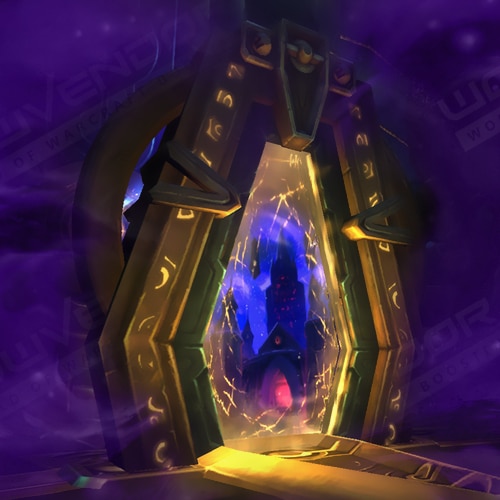 Horrific Visions Challenge boost
Rated 4.9 of 5 (20,763)
See reviews
Buying this service you will get ONE Horrific Vision Challenge completed.
This is a 8.3 Patch key activity, that will allow you to get various rewards and to upgrade your Legendary Cloak.
Boosting your Ashjra'kamas, Shroud of Resolve ranks will increase your corruption resistance, allowing you to use more corrupted gear.
ETA: 1-3 days.
Options available:
| | | |
| --- | --- | --- |
| Difficulty | Requirements | Reward |
| Full Clear | ilvl 50 + Rank 1 cloak | 100 ilvl |
| + 1 Mask | ilvl 50 + Rank 1 cloak | 105 ilvl |
| + 2 Mask | ilvl 50 + Rank 1 cloak | 110 ilvl |
| + 3 Mask | ilvl 50 + Rank 5 cloak | 115 ilvl |
| + 4 Mask | ilvl 95 + R10 cloak + Elite Extermination | 120 ilvl |
| + 5 Mask | ilvl 105 + R13 cloak + Elite Extermination | 125 ilvl |
If your character does not meet the requirements listed above, you can still order +5 masks run, but you will only get ilvl 125+ piece of gear and x1 chest out of 5.
You must have x1 Vessel of Horrific Visions to start the run.
Rewards:
• ilvl 75-125+ piece of gear (only once a week for each difficulty)
• some Sparks of Unwavering Strength required for the NEW 8.3 ESSENCE
• Horrific Vision of Stormwind or Horrific Vision of Orgimmar achieve
• Corrupted Mementos to unlock new talents in Titanic Research Archive
• chance to get a flying serpent mount Mail Muncher
• chance to get some toys, pets or transmogs
ATTENTION!
• For account sharing runs with masks you must have masks unlocked on your character. For self played option you don't have to have masks.
HOW DOES IT WORK?
1

CONFIGURE SERVICE

Select preferred options and place an order. Don't hesitate to chat with our sales & service agents to discuss your order details beforehand. You can also ask for a custom order tailored to your personal needs.

2

CONFIRM DETAILS

Join our discord server or choose any other convenient messenger to confirm your order details and preferences. Then we can assign the best booster to fit your schedule, goals, and any other requirements.

3

ORDER PROCESSING

Your carry will be started at the appointed time. For the selfplayed boosts, it's up to you to take part in the activity or to stay AFK and chill. For the piloted boosts, you can always ask for a stream to keep an eye on the process.

4

ORDER COMPLETION

You will get a notification after your order is finished. Now you may check your order and confirm that the service is fully completed. If anything goes sideways, our service team will help you at any step of the process, 24/7.

5

ENJOY THE RESULT

This is the best part — you can finally enjoy your brand new rewards, top rating or shiny loot! And don't forget to rate us on TrustPilot so we can further improve our services.