Glory of the Thundering Raider Boost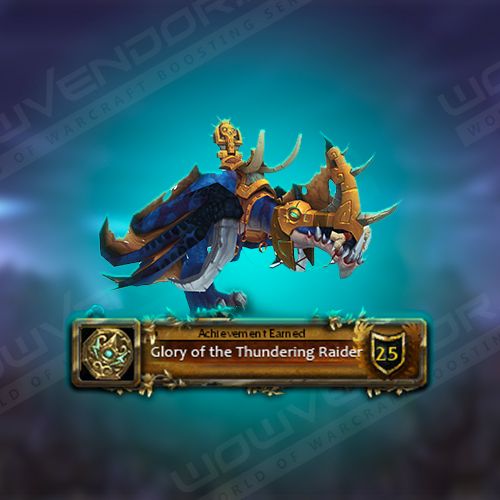 This service will get you boosted through the Throne of Thunder raid, completing 23 achievements required for the Glory of the Thundering Raider meta.
ETA: 3-4 weeks.
ATTENTION: This Glory contains an achievement that requires multiple raid runs, therefore the ETA might change depending on your progress.
Options:
– Self-played only;
– Full Glory run, including all achievements (save 50%);
– Specific Achievements, if you're only missing a few.
Rewards:
– Epic mount: Reins of the Armored Skyscreamer
– 23 achieves + Glory of the Thundering Raider meta achievement
– Chance to get some Throne of Thunder Tier 15 gear (for transmogs)