A completely new instance opens the raiding content in World of Warcraft: Dragonflight. Raid instances have always been the peak of PvE content in WoW. You'll need a strong team of expert players to overcome the difficulties and claim your rewards. But if you want to go through the raid without wipes and unnecessary stress, we can offer you a solution. Vault of the Incarnates raid boost is what you need to deal with the challenges awaiting you there.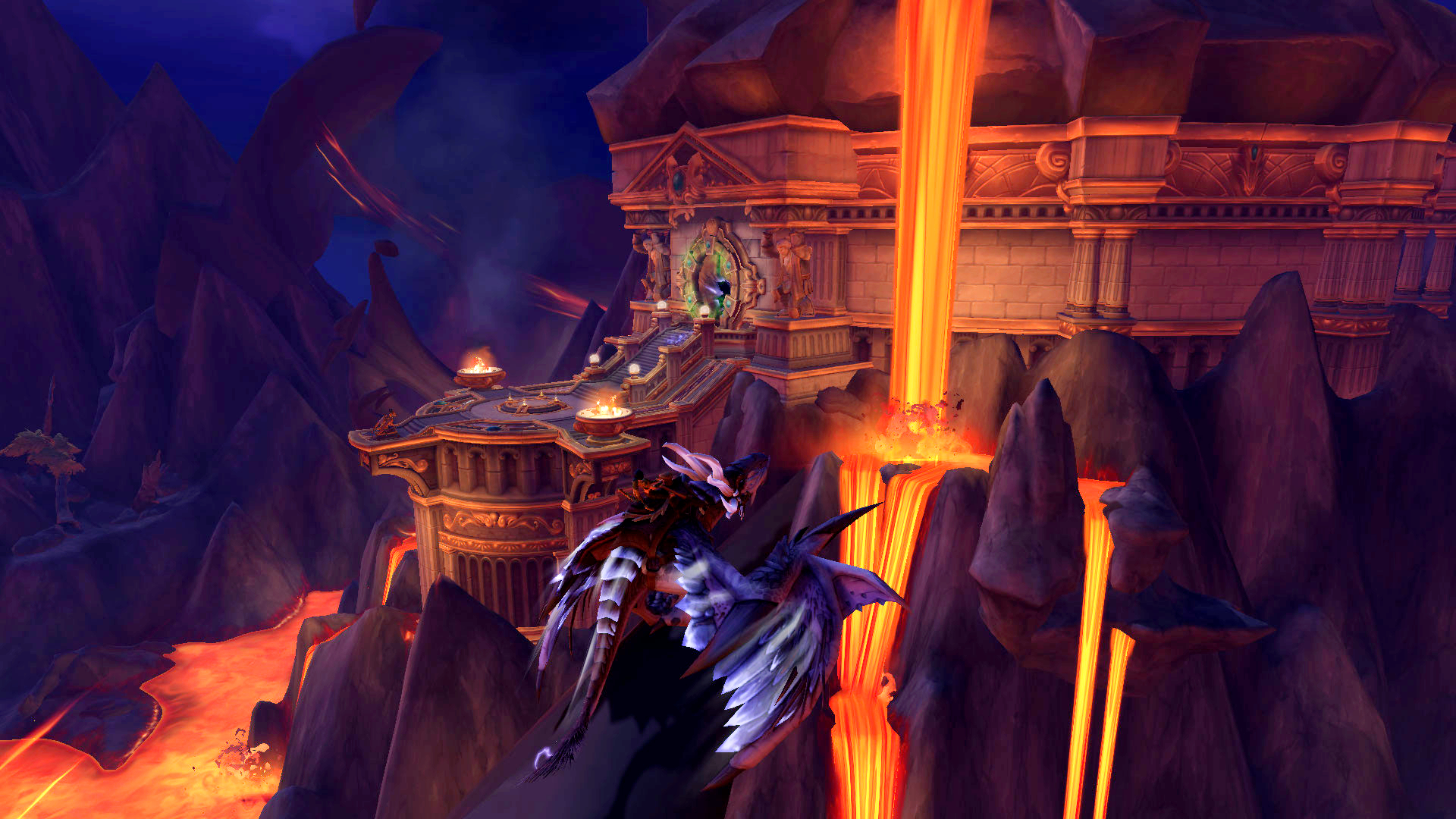 The greater evil has taken root in the Vault, endangering Dragon Aspects. They have always put much effort to maintain the world's balance and preserve peace. Now, it is the duty of all of Azeroth's heroes to put an end to the plans of Raszageth the Storm-Eater. If you want to participate in achieving this noble goal, you can order Vault of the Incarnates boost off our website to ensure your victorious outcome.
TEAM UP WITH OUR BOOSTERS AND STORM THE FORTRESS OF THE PRIMALISTS
Vault of the Incarnates is a raid first introduced in patch 10.0. The Vault has been holding dark beings for ages, but now they might escape their eternal prison and bring chaos to the world we know. Raszageth aims to perform some evil rituals and end the epoch of the Aspects. This cannot happen under any circumstances.
Make no mistake — your efforts won't be left unrewarded. There are tons of great loot waiting for you to claim it. We can offer you the best Vault of the Incarnates boosting services and provide all the help and assistance you require to defeat the bosses and get your high-level equipment. But who are we going to face in the instance?
Eranog

. A Dragonkin general of the Primalists' army. His devotion and obsession with power won't let him stop at nothing to release the Incarnates.

Terros

. An Elemental essence of destruction and chaos pulled by Raszageth's followers from his home domain. The Primalists have not succeeded in finishing the corresponding ritual. The furious Elemental is now trapped in between two different planes, seeking to free himself and unleash chaotic destruction.

The Primal Council

. Another boss encounter that won't be a problem for you if you order

Vault of the Incarnates carry runs

off our website. The Council's relentless members will bring down the power of all four elements on you. Do not let them prevail.

Sennarth, the Cold Breath

. A horrifying arachnid created by Kurog Grimtotem guarding her brood. Her power is that of the coldest winter. You, as one of Azeroth's finest, must not let her and her children enshroud the world.

Dathea, Ascended.

Obsessed with gaining more and more might, this Elemental made a deal with Raszageth. Although Dathea only gained a fraction of the Incarnates' power, she is a significant danger that has to be eliminated. Team up with our professional boosters to deal with this creature in the depths of the

Vault of the Incarnates raid

.

Kurog Grimtotem

. A former student of Magatha has now mastered the primordial elements' powers. Who knows what terrible creations he is planning to unleash into the world? Heroes must put an end to his devastating ambitions.

Broodkeeper Diurna

. Her vengeful and fierce nature is a threat to peace in Azeroth. She's the last guardian on your path to Raszageth.

Raszageth the Storm-Eater

. The last of

Vault of the Incarnates

'

bosses

. Her vision of Dragonkin's fate is very different from that of the Aspects. She wants to free her Incarnate siblings and clear the world from the consequences of the Titans' presence.
Defeating those above is both a necessary and rewarding task. The Primalists and their followers won't allow you to interrupt their rituals that easily. The challenges of the Vault will require you to put in a lot of effort, possess considerable power, and be a part of a reliable group. That's why we recommend using our Vault of the Incarnates carries to run through the instance.
In case you only want to fight the last boss, you came to the right place, as well. Raszageth the Storm-Eater carry is what you need. Our skilled professionals can help you with this encounter so you can get the best possible rewards from the Vault.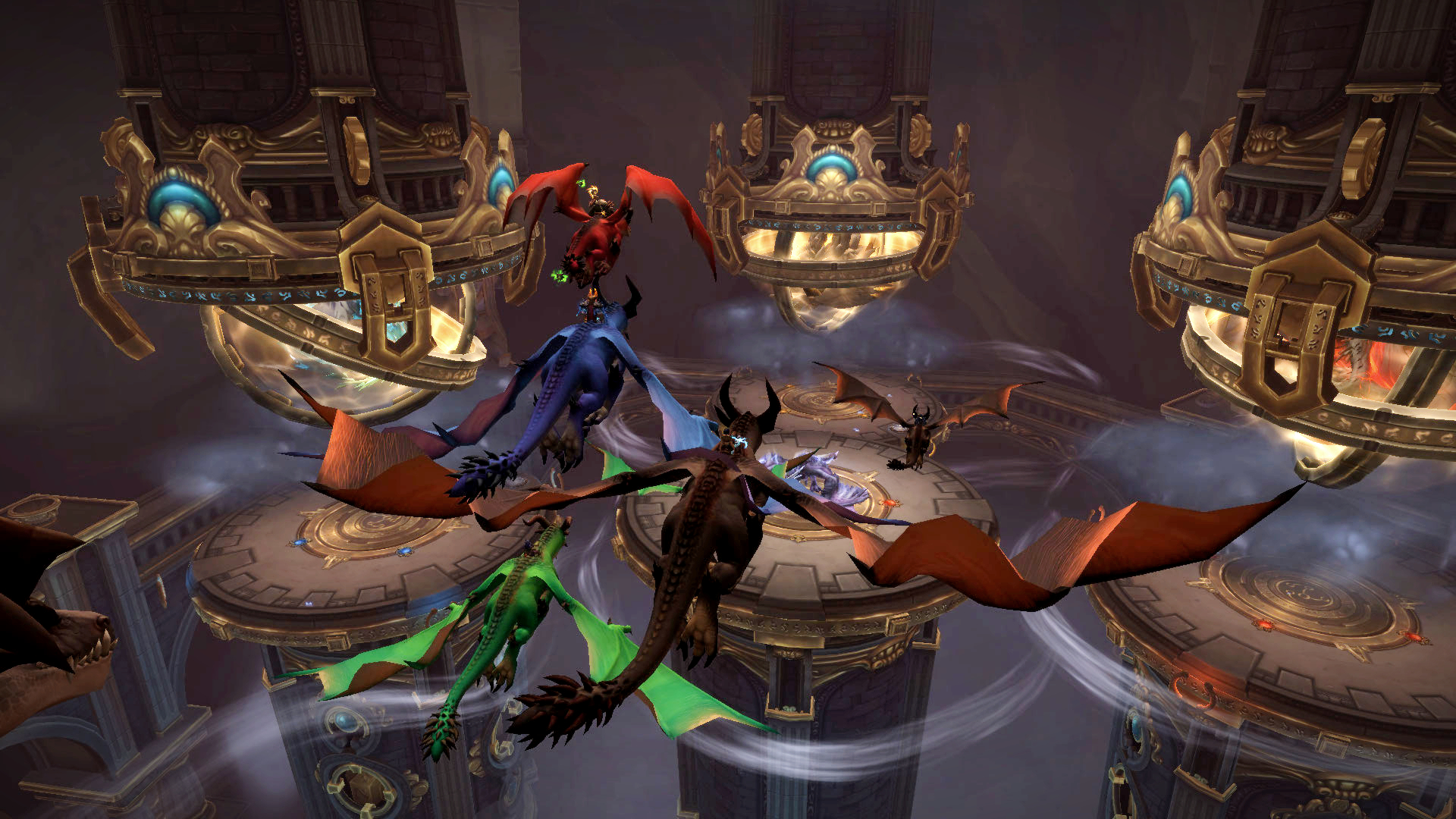 Or maybe you need some particular items from particular encounters? That's not a problem at all. Our team provides single-boss services. Pick a concrete boss you need to defeat and order a VotI boost so we can help you gain what you desire as fast as possible.
BUY BOOSTING TO GET THE MOST POWERFUL GEAR IN THE SHORTEST TIME
The loot system in Dragonflight implies that the further a concrete boss is, the higher item-level equipment can drop from them. Here's the full ilvl list of the Vault:
Normal difficulty:

Bosses 1–4: 389 ilvl

Bosses 5–6: 395 ilvl

Bosses 7–8: 398 ilvl

Heroic difficulty:

Bosses 1–4: 402 ilvl

Bosses 5–6: 408 ilvl

Bosses 7–8: 411 ilvl

Mythic difficulty:

Bosses 1–4: 415 ilvl

Bosses 5–6: 421 ilvl

Bosses 7–8: 424 ilvl
The quality of the gear you can obtain from LFR is significantly lower. It's much better to buy a VotI carry off our website and run through the raid on higher difficulties. With our help, gearing up your character won't take much time and effort. Not even the mightiest enemy will be a problem for you once you've acquired high-quality raid equipment with our professional boosters.
The more — the better, and that applies to raid bosses. If you run through the full instance and become victorious in all the encounters, you'll receive more high-quality items that will help you in your adventures. For these purposes, you can order a full Vault of the Incarnates lootrun off our website. You will conquer the entire raid with our boosters without wipes on any difficulty.
ORDER OUR SERVICES TO BECOME GLORIOUS AND PROFICIENT IN RAIDING
Mobs and bosses of the Vault are not the only challenges that World of Warcraft has prepared for you. There are many additional in-raid achievements that you can complete to receive astonishing rewards. Form a team with our boosters to run through the raid and get the Glory of the Vault Raider. Completing it will be quite an easy task if you buy our Vault of the Incarnates raid boost. The Glory boost includes the following achievements:
These might look somewhat difficult to obtain, but you have no reason to worry about that. There are only skilled and experienced players in our boosting teams. Getting the achievements above with us will be a piece of cake. And once you've become a Glorious Vault Raider, there is a corresponding reward awaiting — the Raging Magmammoth mount.
But everything mentioned is not the last thing our Vault of the Incarnates carry services can help you with. Do you want to become a proficient raider yourself? We got you. Our raid coaching services are an easy way to learn all the required features and mechanics of a particular raid and raiding overall.
Trust our professionals with mentoring you along the way. We can help you learn about the specificities of a particular raid and features related to your class, specialization, and role. World of Warcraft may not seem like a casual game since there are many nuances and things that you should master to be a proficient player.
If you struggle with those, leave the mentoring to us! You can order VotI raid boost with coaching services. A professional raider will go through the entire instance with you, explaining everything regarding mechanics and positioning in detail. You'll receive many useful tips and pieces of advice that'll help you understand how the raiding system works.
In addition, a full raid run with a coach assigned to you has many benefits. Aside from becoming more experienced in raiding, you'll get several items corresponding to Vault of the Incarnates ilvl. That's a cool bonus, don't you think?
If you don't want to run through an entire raid but still need a consultation, that's also possible. Our professional raider will answer any of your questions. For example, you can get a better understanding of how to manage your cooldowns or choose your talents to increase your character's effectiveness in raids.
As you can see, ordering our services has a lot of different advantages. There are many options to choose from, and you can definitely get what you desire with us. Equipment, achievements, mounts — you can get practically everything with the help of our professionals. The only thing you have to do is order Vault of the Incarnates boosting on your US server in our website. Go for it, and we guarantee that you'll be satisfied with the results!