Dragonflight 10.1.5: Dragonriding Cup in Kalimdor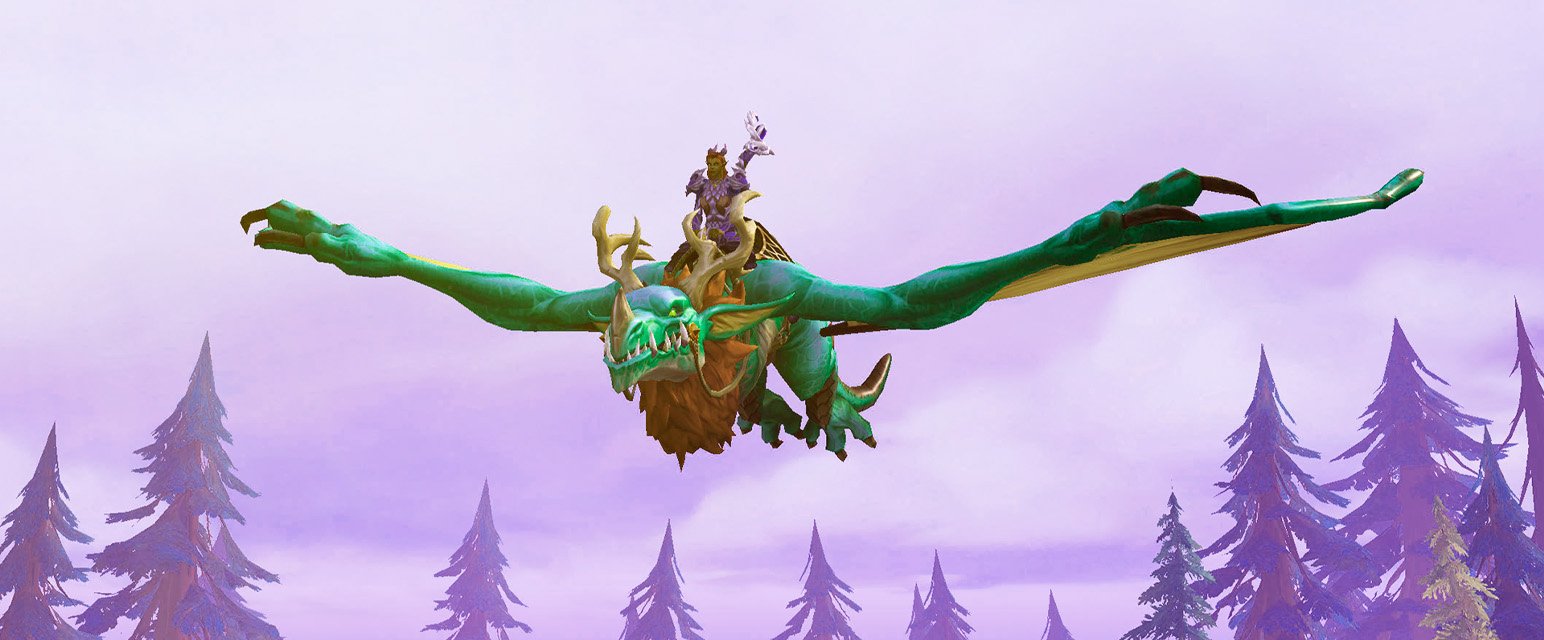 Attention, brave adventurers of Azeroth! In the upcoming Patch 10.1.5, Dragonriding is coming to the older parts of the world. So, prepare yourselves for an electrifying new event that will take you to the skies of Kalimdor like never before.
The Kalimdor Cup: Kalimdor Grand Prix
Blizzard is thrilled to announce the upcoming Kalimdor Cup is arriving at Patch 10.1.5 PTR this week. Titled Kalimdor Grand Prix, It's a limited-time dragonriding experience that promises to ignite your sense of adventure. Starting this week, you will have the opportunity to embark on a remarkable journey as you partake in the event.
To begin your adventure, seek out the Holiday Enthusiast. You can find them stationed outside Valdrakken's bank. They will provide you with the initial quest. From there, you will be granted access to a specific mount reserved solely for these adrenaline-pumping races.
The Sky of Kalimdor Is Yours to Explore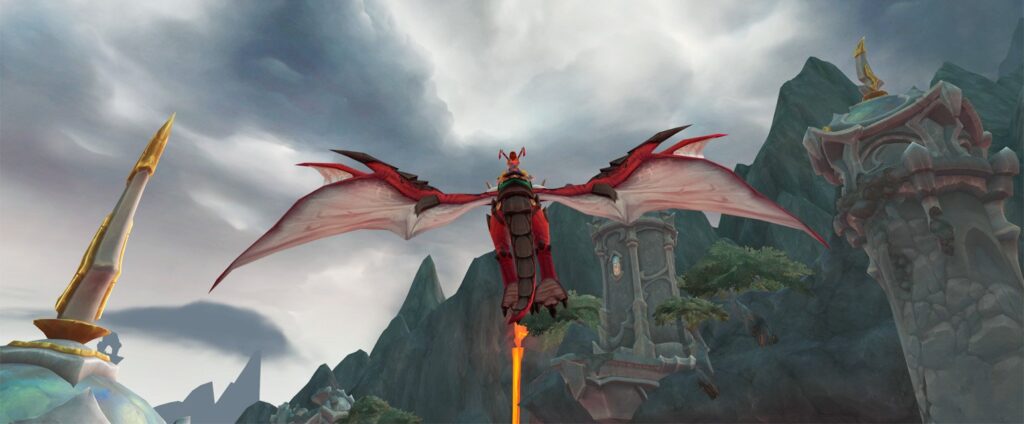 The Kalimdor Cup offers many race options, including 16 riveting tracks across said location. You can choose from Normal, Advanced, and Reverse races, each with its own challenges to test your dragonriding abilities. When you're not racing, take to the skies and feel free to explore the breathtaking landscapes of Kalimdor. You'll encounter amazing views and uncover hidden treasures along the way.
Rewards Await the Bold
As you conquer the races, you'll have the chance to earn valuable Riders of Azeroth Badges. These badges can be exchanged for a range of exciting rewards from Maztha, ensuring your efforts are not in vain. So, aim for victory, gather as many badges as possible, and unlock a treasure trove of fascinating goodies!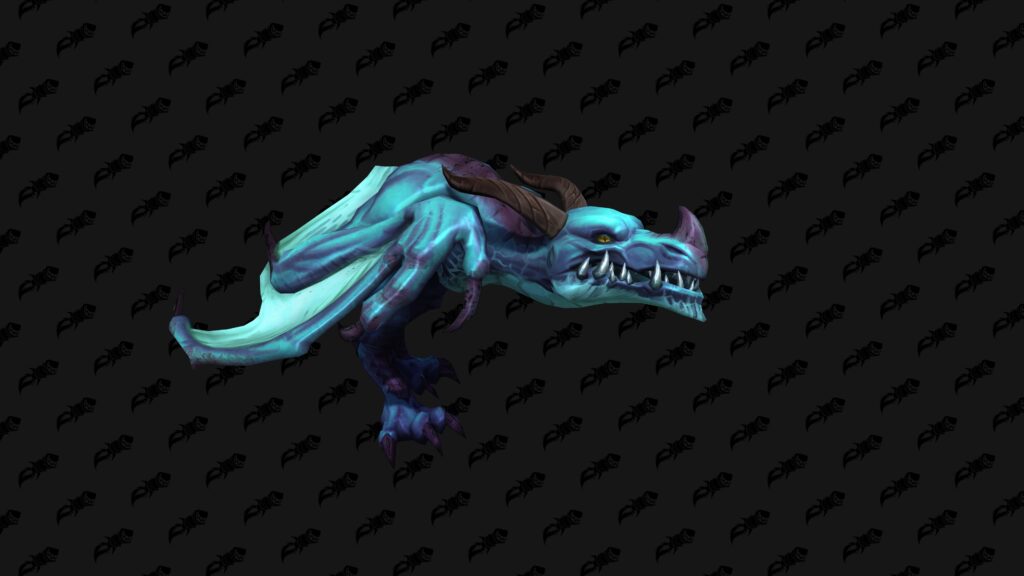 Share Your Dragonriding Experience
Blizzard values your feedback! Throughout this limited-time event, they encourage you to share your thoughts, suggestions, and experiences as you navigate the thrilling world of dragonriding. Your insights will help shape future events. Thus, ensuring an even more extraordinary experience for all adventurers of Azeroth.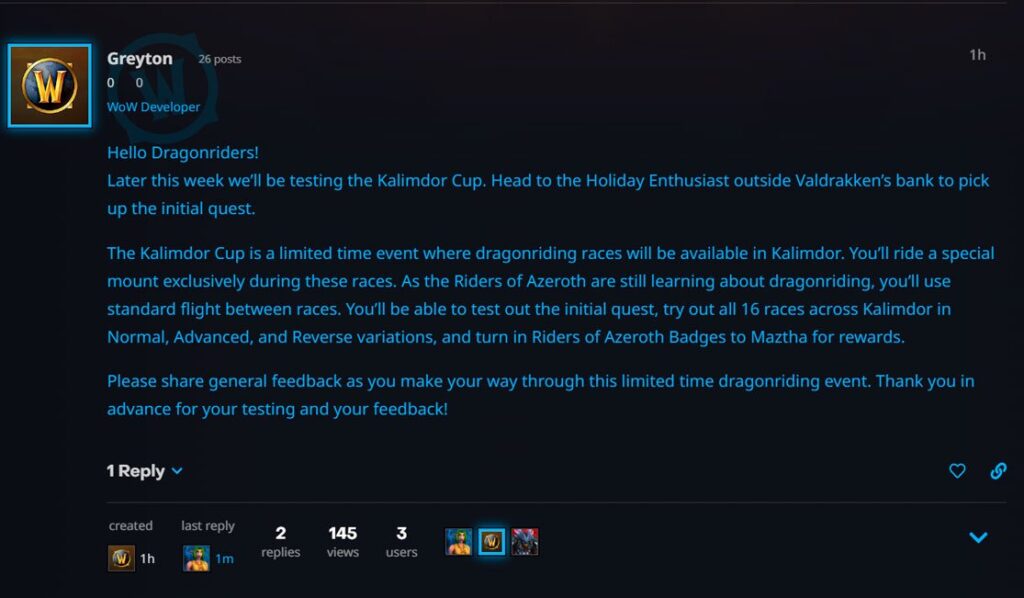 Let your mount spread its wings and embrace the exhilaration of dragonriding in the upcoming Kalimdor Cup event. Fly high above the majestic terrains, engage in hair-raising races, and earn remarkable rewards.
Merely milliseconds from the prized Kalimdor Racing Completionist: Gold, yet hindered in clinching the title? WowVendor's exclusive offer is your ticket. Accomplish all 16 Kalimdor races during this time-limited event and secure your well-deserved rewards today! It's time to bid farewell to the arduous cycle of repeatedly traversing tracks for hours on end, as this exclusive opportunity ensures your ultimate victory.
Time's ticking. So seize the moment! Explore the full offer below for comprehensive details and embark on your journey to triumph.