The Palindrome Adept legendary hand cannon boost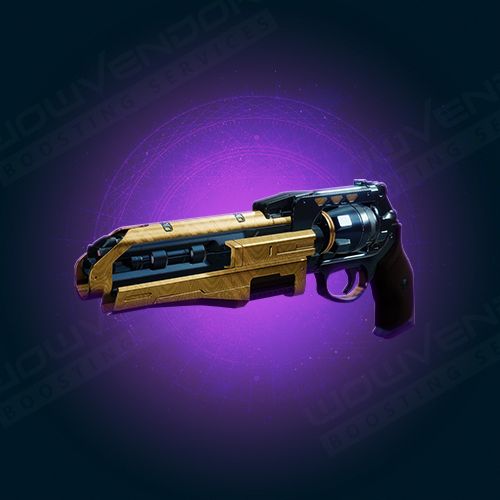 By buying this service, you will get the The Palindrome Adept, legendary energy Hand Cannon, to your collection. In order to get you this weapon, we will be playing Grandmaster Nightfalls until it drops.
The Palindrome has following perks:
• Outlaw —precision kills greatly decrease reload time.
• Rampage—a well-rounded grip, reliable and sturdy.
• Overflow—picking up Special or Heavy ammo reloads this weapon to beyond normal capacity.
ETA: 1-3 days (If this weapon is in rotation, otherwise it may take 1-3 weeks)
Options available:
• Recovery (we'll play your account) or Sherpa (play with our team);
Rewards:
• The Palindrome Adept, Legendary Energy Hand Cannon.
• Exp for your Season Pass & Artifact level.
• A chance to get new Legendary Weapons and Gear (RNG based).
• Grandmaster Nightfall drops, including Enhancement Prisms and Ascendant Shards.
Requirements:
• Beyond Light DLC.
• 1345+ Power Level for Grandmaster difficulty.