Deathbringer exotic power rocket launcher boost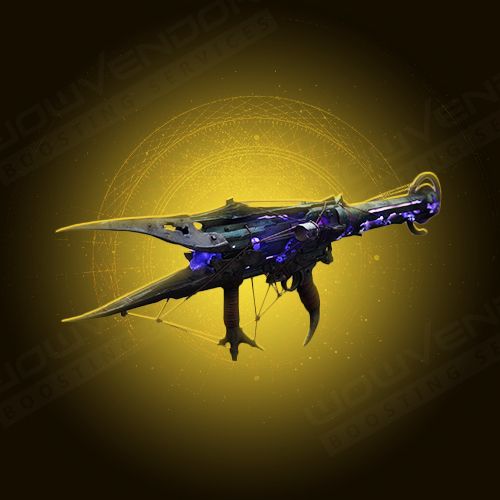 By buying this service you will get the

Deathbringer, to your collection.
In order to get you this weapon we'll complete the the corresponding weapon exotic questline.

Deathbringer has 2 unique perks:
• Dark Deliverance:
Fires remotely detonated projectiles that drop Void orbs on combatants. Fire: release to detonate.
• Dark Descent:
The further a Void orb falls, the more powerful its detonation becomes.
ETA: 1-2 days.
Rewards:
•

Deathbringer, exotic power rocket launcher.
• Experience for your Season Pass and Artifact level.
• All items and resources that may drop during the service.
Requirements:
• Recovery (we'll play your account).
• Shadowkeep DLC.
• Shadowkeep main campaign completed.