All the Ways to Spend Legendary Shards before Season 23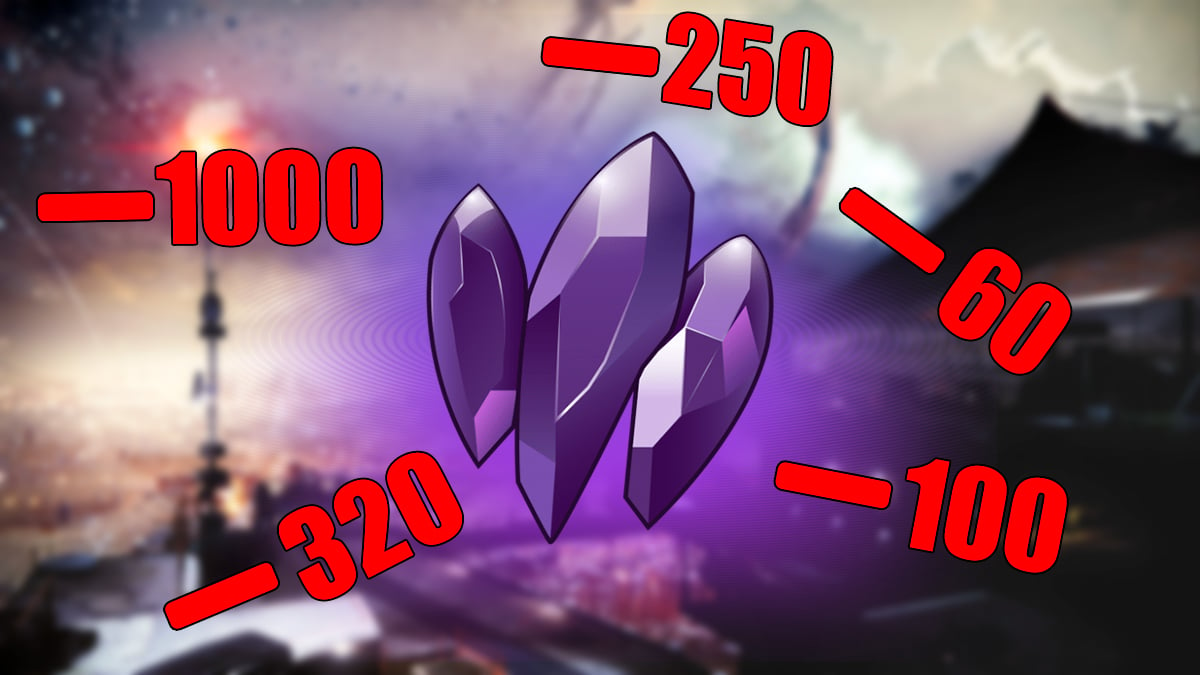 If you've been following the latest news, you know that Bungie will remove Legendary Shards (LS) from Destiny 2. This news raises an important question for many players — what can they then spend them on? Today, we'll try to answer your question and find a use for them!
Get comfortable, and it's time to spend all of your Destiny 2 Legendary Shards!
Raid Banners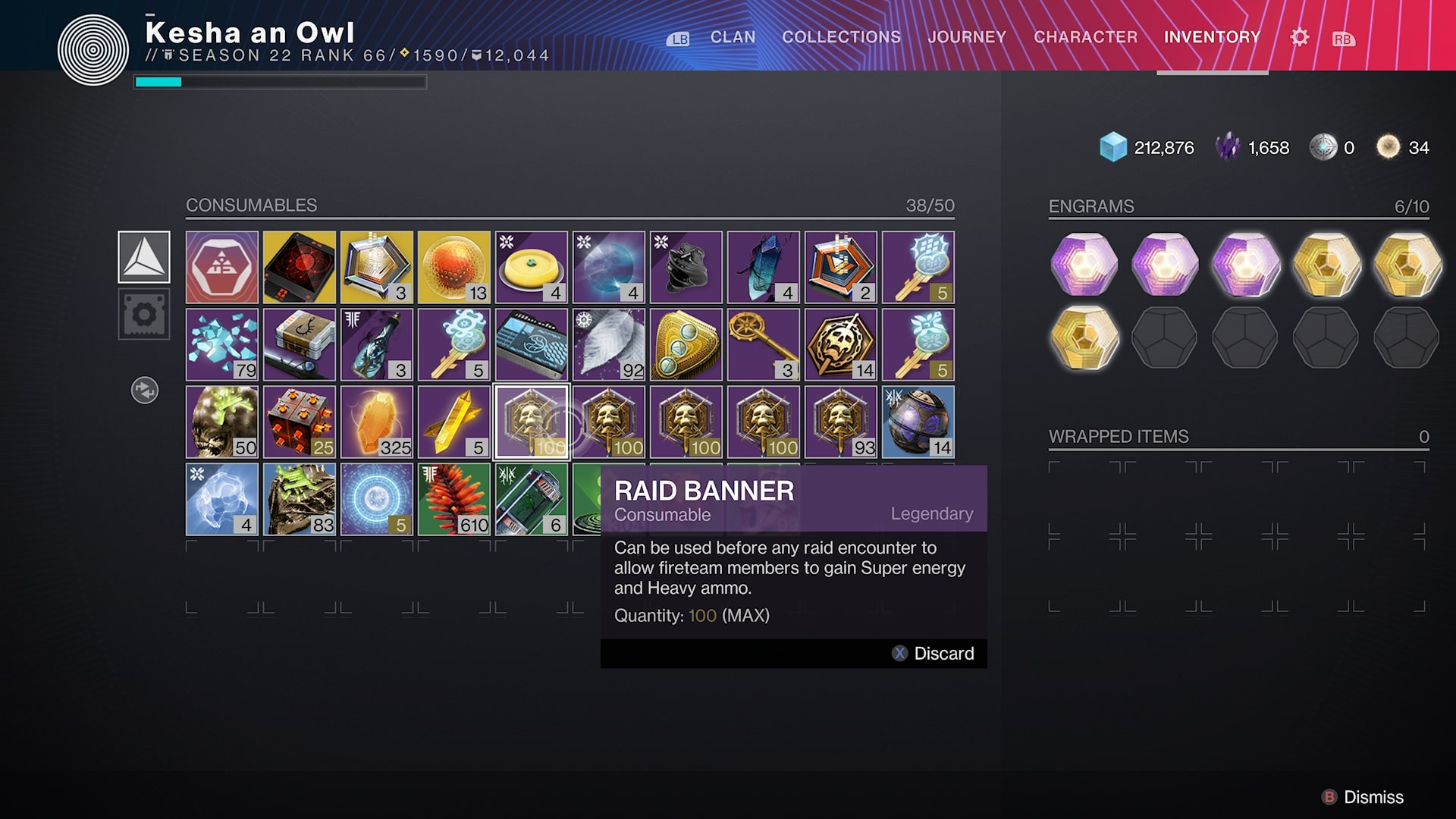 Players often find themselves running out of Raid Banners in the middle of a Raid or Dungeon, so stocking up on them before the removal of LS is the most obvious thing to accomplish. You may purchase them from Suraya Hawthorne at the Tower for 3 Shards per banner or 30 Shards for ten banners, which speeds up the buying process.
Although that's currently the best way to spend your LS, Bungie might easily remove Raid Banners in the future. In some activities (like Campaign Missions), you can place a Free Banner, which may replace the familiar Raid Banners. However, the developers have not yet commented on this, so there's no need to worry.
Important Resources (Not Relevant In Season 23)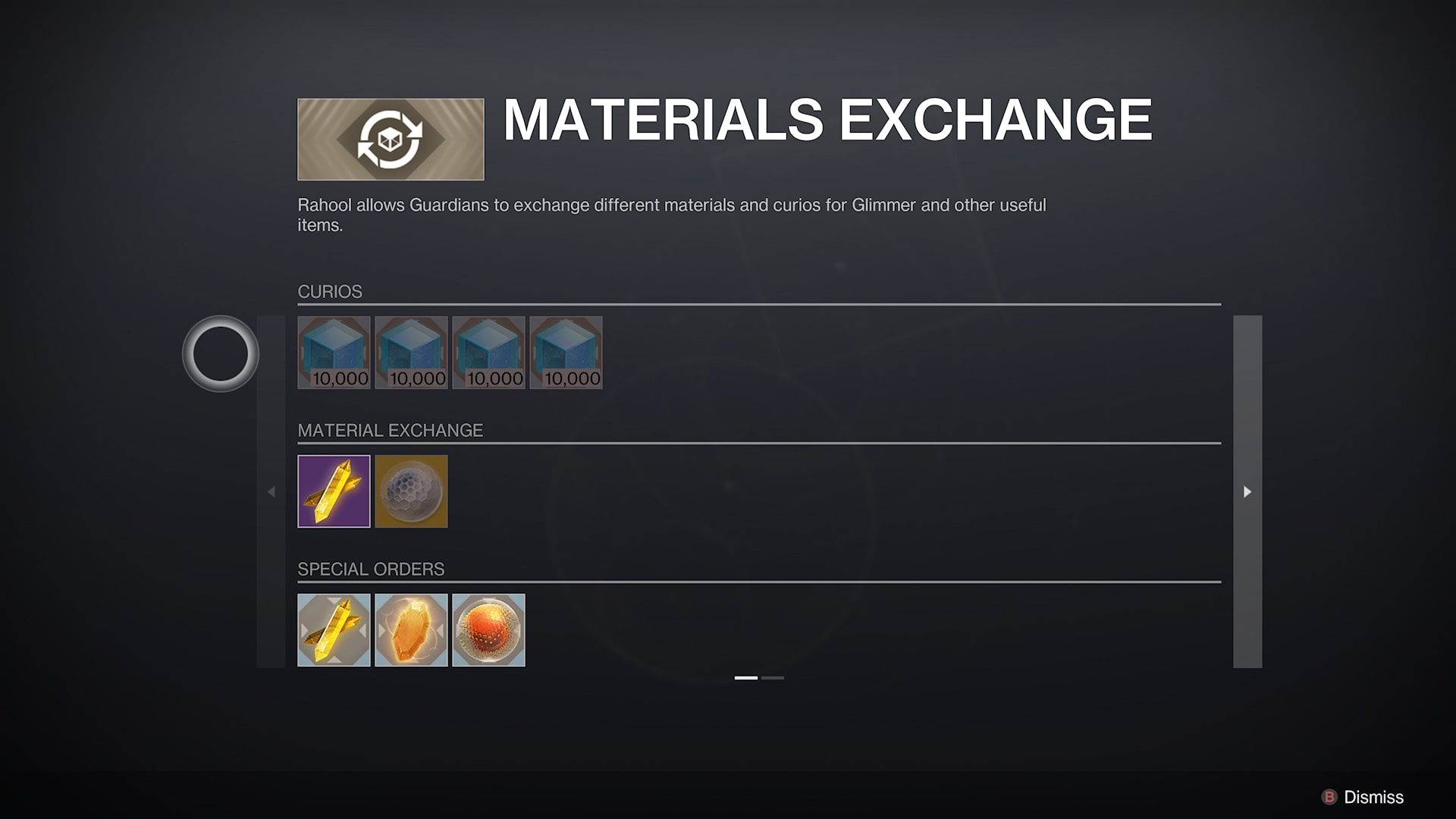 We have good news if you're constantly struggling with Enhancement Cores and Prismes or Ascendent Alloy! You can buy them from Rahool if you have a lot of Legendary Shards. But remember, Bungie wouldn't be themselves without imposing some limits. You are able to purchase:
5 Enhancement Cores per day — 30 Shards each
3 Enhancement Prismes per week — 400 Shards each
1 Ascendent Alloy per week — 400 Shards each
We strongly advise against buying Enhancement Prisms, as the price is unjustifiably high, which is not the case for Cores and Alloy. If you have enough LS, you should get them whenever possible.
Engram Focusing (Not Relevant In Season 23)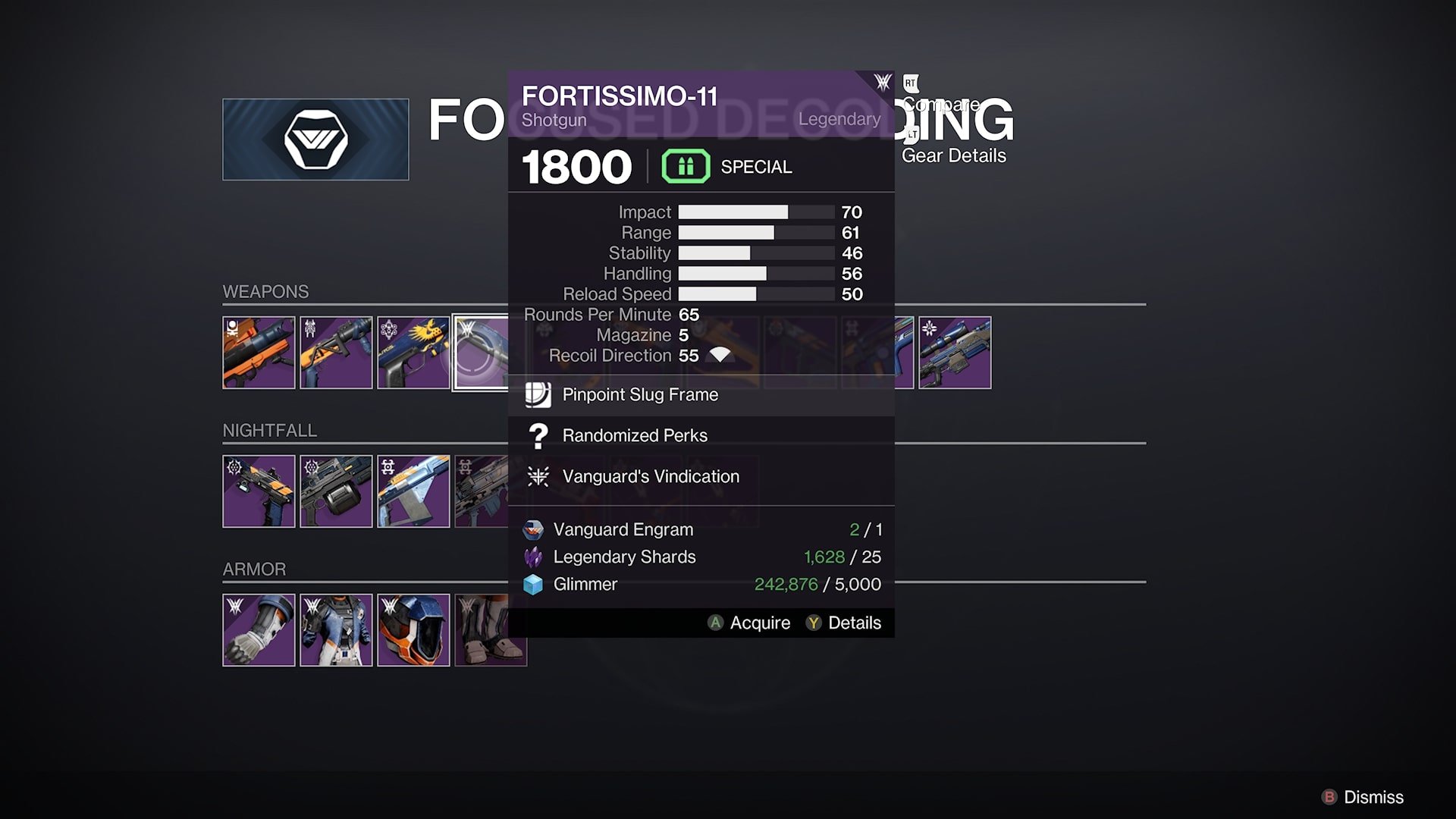 In TWID, where the removal of LS was first mentioned, Bungie showed the focusing prices in Season 23. From now on, players will need to spend between 1 to 5 engrams to focus on a single weapon, disappointing many. Therefore, we recommend quickly obtaining God Roll Weapons from Strikes, Crucible, Gambit, and Trials of Osiris. We especially recommend getting the Unending Tempest SMG and Cataphract GL3 Heavy GL, as they can be confidently called some of the best PvP and PvE Weapons.
Phantasmal Fragments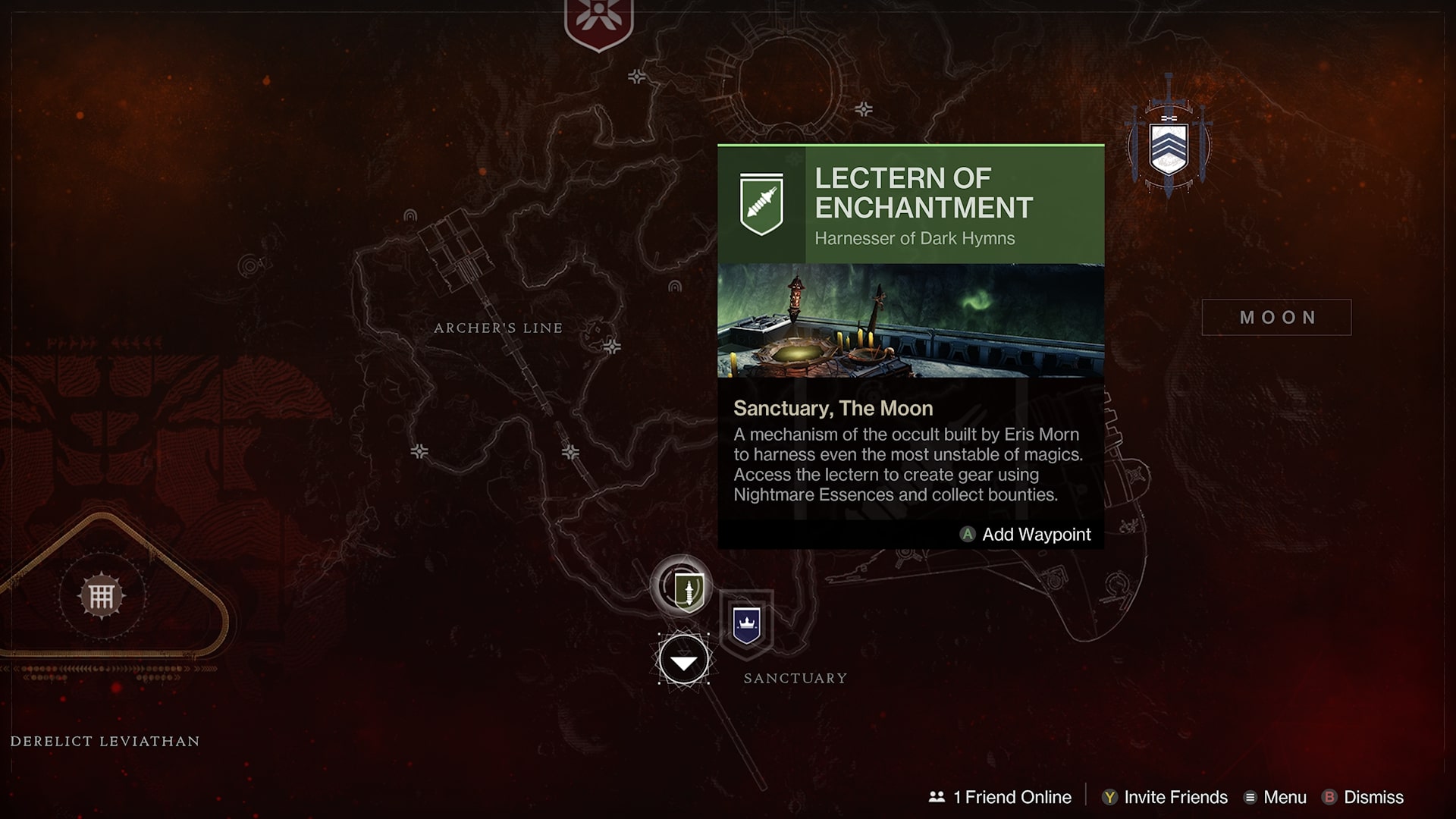 If you still need more than this and still have a large stock of Shards, head to the Moon to the Lectern of Enchantment. Moon vendor lets you buy Phantasmal Fragments for 10 Legendary Shards. After Season 23, you'll be able to exchange them for precious 10,000 Glimmer, costing 10 Phantasmal Fragments. That's the best way to turn legendary shards into glimmer.
Final Words
These are all the ways to spend this critical resource. Remember, you have time until November 28; after that, they can't be spent on everything. While there's time, you can even farm them using our other guide, where we explain how to get Legendary Shards in Destiny 2. If you have any problems, let us know in the comments so we can help!
Thanks for Reading! Owl is Flying Away.