Forerunner Destiny 2: Strange Key Quest, Overview, and Catalyst Guide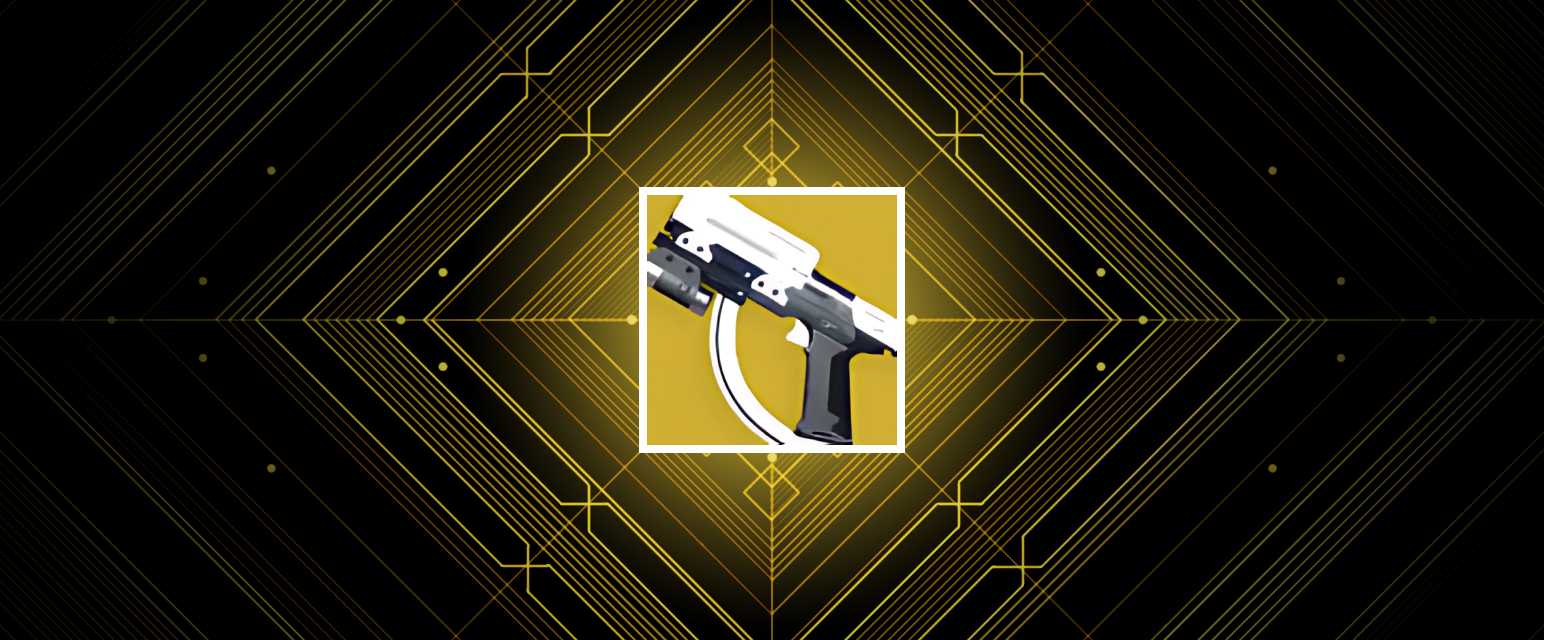 In any looter shooter, there is a wide variety of guns to choose from. In Destiny 2, Exotic weapons have always been distinguished by their unique ways of use, especially Sidearms.
There are a lot of Exotics to choose from, but today, we would like to tell you about the Forerunner Exotic Sidearm specifically. It's not just a massive tribute to Halo but also a handy weapon in various situations. And what's so unique about it? In this article, we'll discuss the superiorities of the Destiny 2 Forerunner, how to obtain it, and whether the Catalyst is worth your time.
Make yourself comfortable, and it's time to explore this galaxy!
Destiny 2 Forerunner Review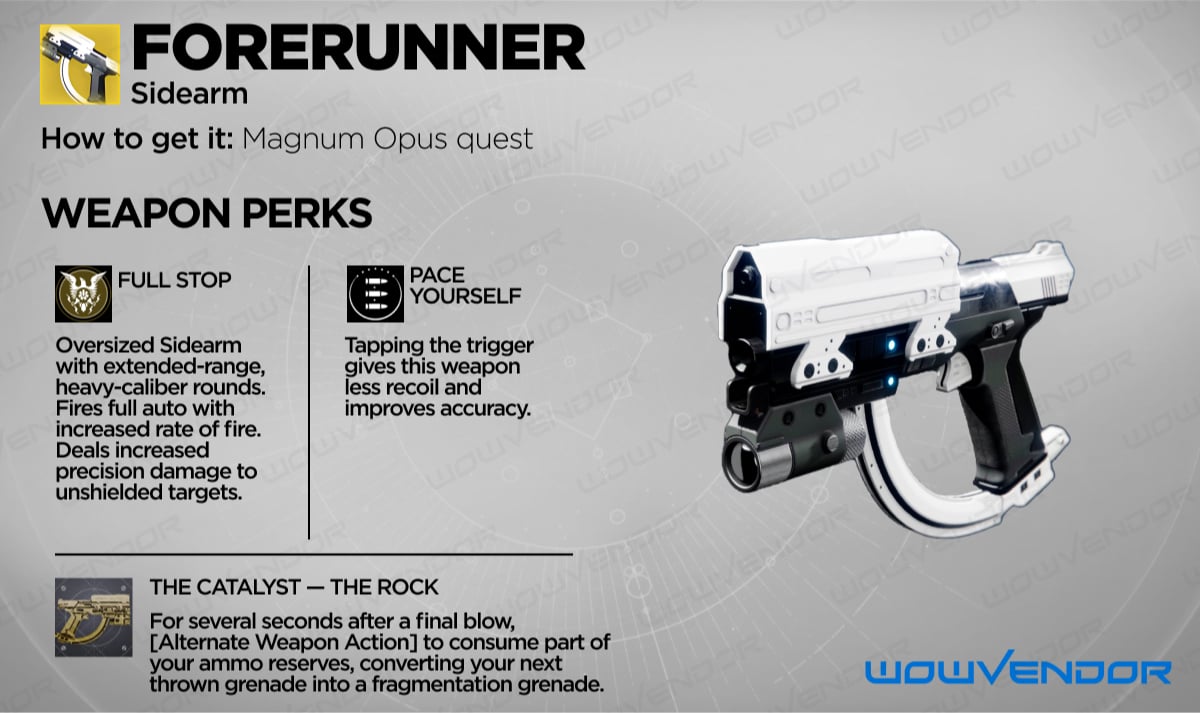 Despite the fact that the Forerunner's shooting is more akin to Hand Cannons, it is the first Special Sidearm in Destiny 2. Halo fans might immediately notice the resemblance to the Magnum, as this legendary weapon primarily inspired Bungie! To better match the original, the Forerunner D2 has two features:
This Sidearm deals a huge amount of Precision Damage, allowing it to 3-tap Guardians in PvP.
Tapping the trigger improves accuracy and recoil.
All of this may not sound too exciting, which cannot be said about the Catalyst. After a Forerunner Final Blow, you can use an Alternate Reload, thereby converting 4 Ammo into a Fragmentation Grenade, which was also inspired by the Halo series. It replaces your next thrown grenade, but only for one use. An interesting feature is that the Fragmentation Grenade deals Kinetic Damage, which is unique for such Abilities.
How to Get Forerunner Destiny 2
First, you'll need to take the Magnum Opus Destiny 2 Quest from Xur, located in Eternity. You won't have to wait for him every Friday, which is good. But if you want to visit the old merchant, we recommend using our Xur Location tool.
The first step in the quest Magnum Opus will be pretty straightforward, as you must collect seven Strange Coins, obtainable in Dares of Eternity. As soon as you gather the required number of Coins, go immediately to Starhorse (which is also in Eternity) and complete bounties.
Once you have completed the necessary amount, you must receive the Strange Key Destiny 2 from Xûr. The problem is that to acquire it, you have to reach Strange Favor Rank 4. If you haven't earned it, then buy and complete more Starhorse bounties or Xur ones and return to Dares of Eternity activity.
Now, the most exciting part of Forerunner quest Destiny 2 begins. Magnum Opus step 5 will require you to "unlock the way forward with the strange key." As soon as you appear in Xur's Treasure Horde, you'll see to your right a small room with a purple portal. Stepping onto it, you'll arrive in the Valley, the place where the first stage of Dares of Eternity run takes place. You have to discover a pile of stones, which is located to the right of your spawn point. After that, you must stand so as to receive the Seventh Column emblem (as in the picture below).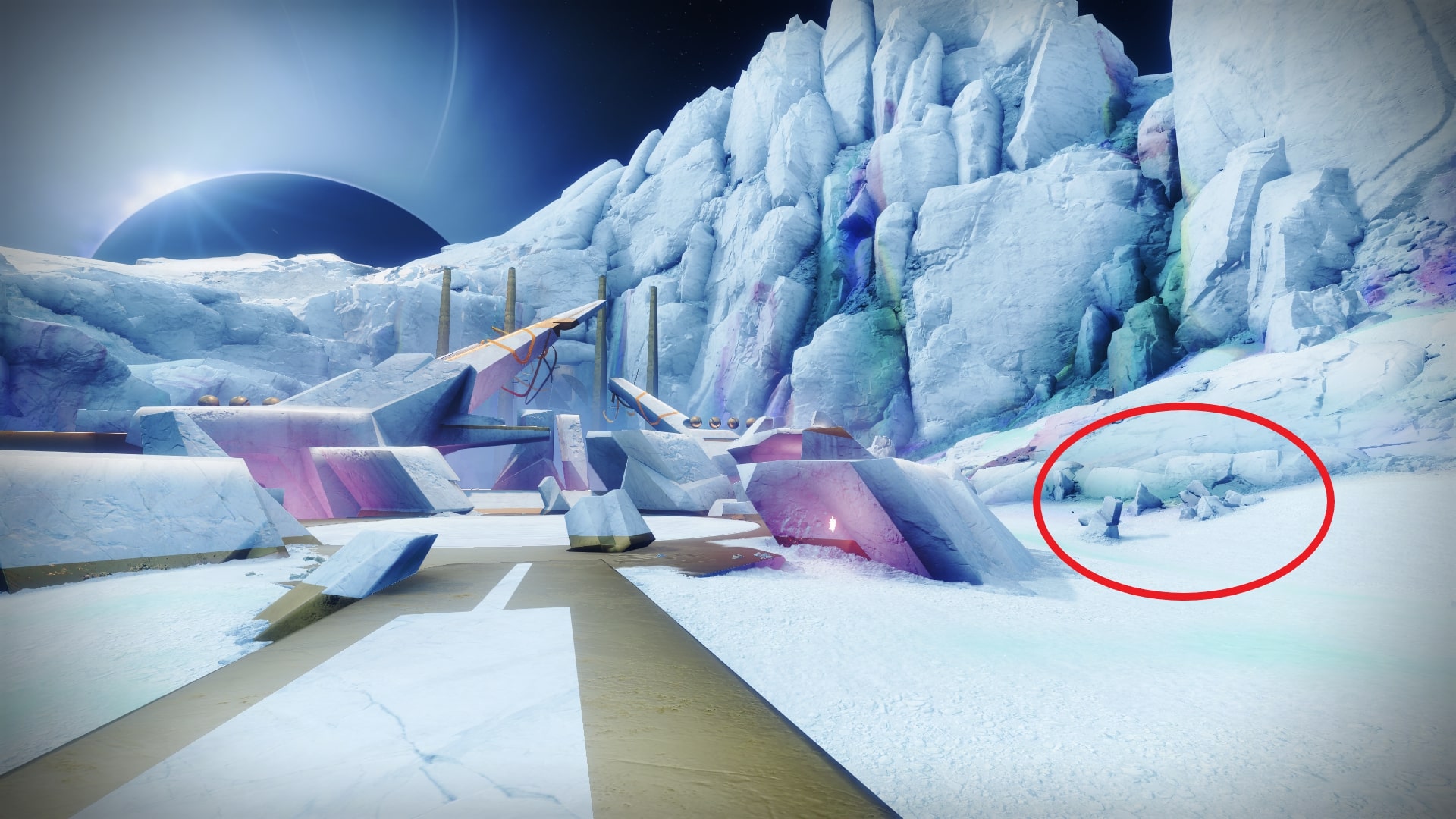 The next step is to head to the pillar directly in front of you and enter the hole in the wall, ending up in a hidden cave. After going through some Jump Puzzles, you should encounter a Cryo Pod, which, upon opening, grants you an Anomalous Object. The last step is simply to travel to the Tower to Banshee-44 to acquire your long-awaited Forerunner.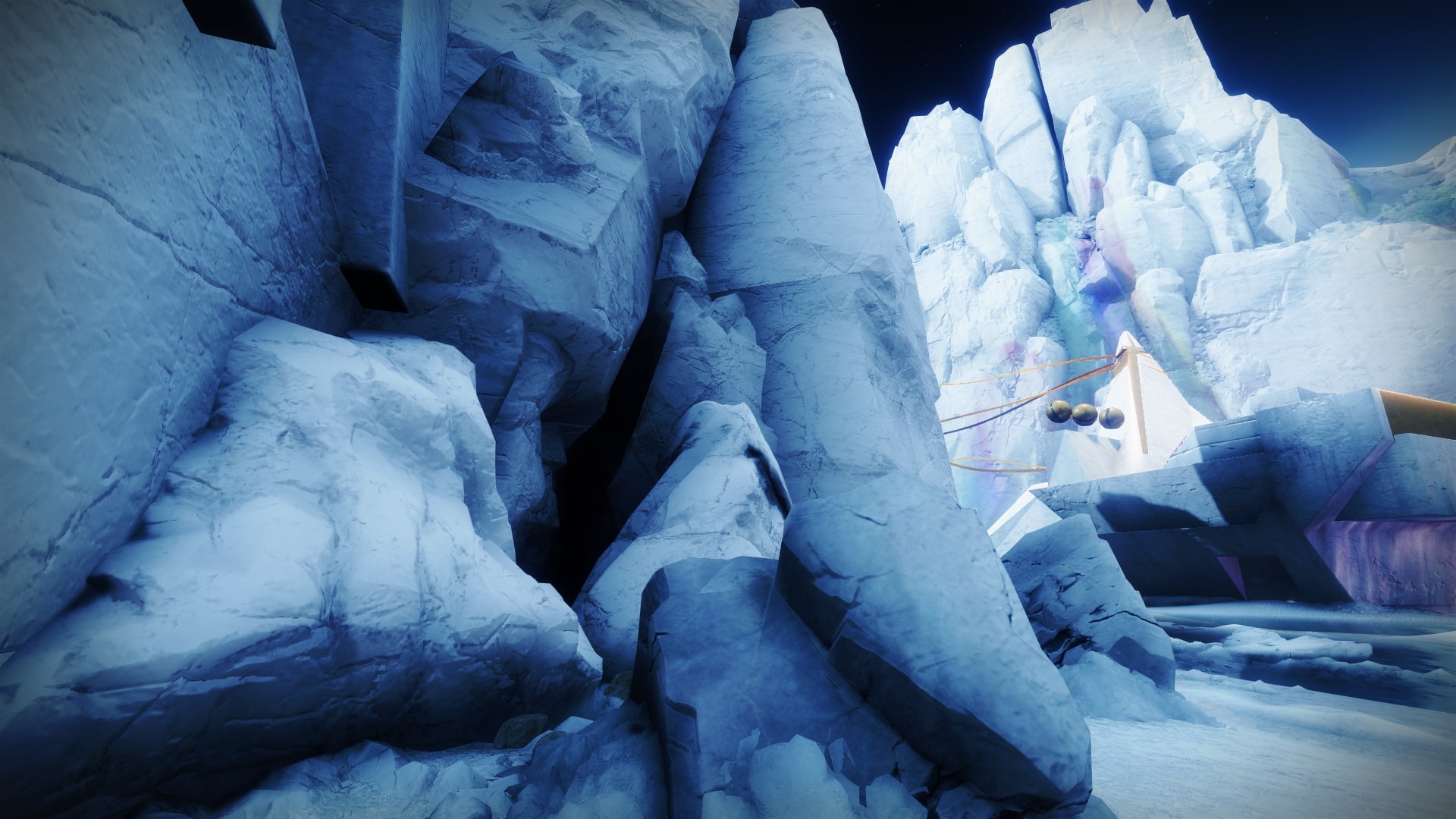 How to get in Destiny 2 Forerunner Catalyst
In order to start the Exotic quest for the Forerunner Catalyst, you need to reach Strange Favor Rank 16. Yes, it will clearly take some time, so be patient and just farm Dares of Eternity. As soon as you can overcome this challenge, you will finally be able to get the Anomalous Access Card, which will start the Magnum Opus Quest Step 2 for you.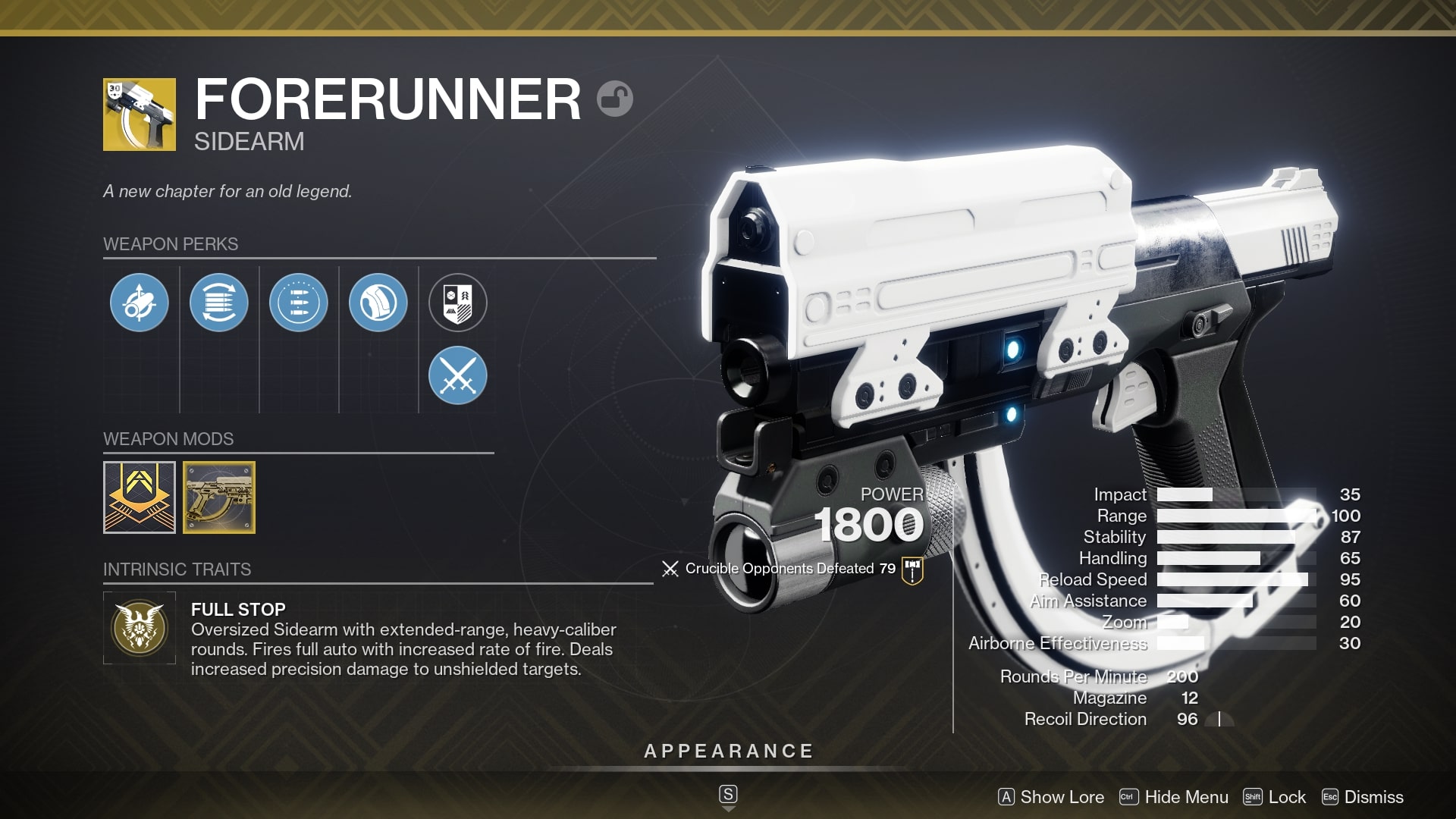 You'll have one single goal — to finish Legend Dares of Eternity with 225,000 points. To guarantee this, we recommend destroying all the enemies that appear and achieve your objectives as fast as possible. However, if you haven't scored enough points by the end, you can choose not to kill the Final Boss and instead farm the endlessly spawning foes.
Afterward, return to Banshee to earn the coveted Forerunner Exotic Catalyst. But your trials do not end there because now you must make 700 Final Blows from this weapon. Since that's a Special Weapon, you'll often be short of Ammo, so the fastest way to complete the Catalyst will be the Shuro-Chi Encounter in Last Wish.
Is Forerunner Good Destiny 2?
Is this Exotic Sidearm actually any good? The answer can only be — of course, it is good!
Indeed, in boss battles, it's unlikely to replace DPS monsters such as Witherhoard or Izanagi's Burden. However, for regular use (or even in GMs), it can easily help with Minor or Major combatants. As for PvP, the Forerunner is also a great choice here, especially if you need a weapon for longer distances.
Final Words
Now that you know how to get the Forerunner, all that's left is to create the appearance of Master Chief using our Destiny 2 Transmog guide and go throw grenades at the Cabal!
If you are interested in finding out which other guns are worth your time, then the Witherhoard Catalyst guide may appeal to you. Remember, if you don't have the time or the opportunity to farm, there's always the option to skip it with the Destiny 2 services help. The professional players at WowVendor are always happy to support you!
Thanks for Reading! Owl is Flying Away.