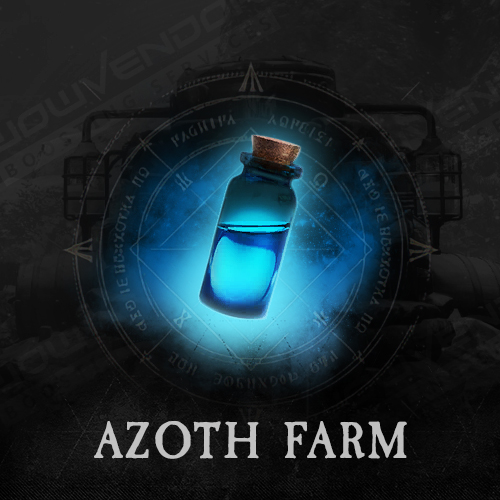 Azoth Farm boost
Rated 4.9 of 5 (20,155)
See reviews
By buying this service you will get desired amount of Azoth farmed by a professional player. Azoth is a very valuable New World resources. It is used to fast travel, respec your weapon mastery points and has many other crucial uses.
ETA: 1-5 days.
Options:
• Choose amount of Azoth you want farmed: x250 / x500 / x750 / x1000.
Rewards:
• Desired amount of Azoth farmed.
• Loot, coins and other resources received during the process.
Requirements:
• Account-sharing.
• Level 30+ character.