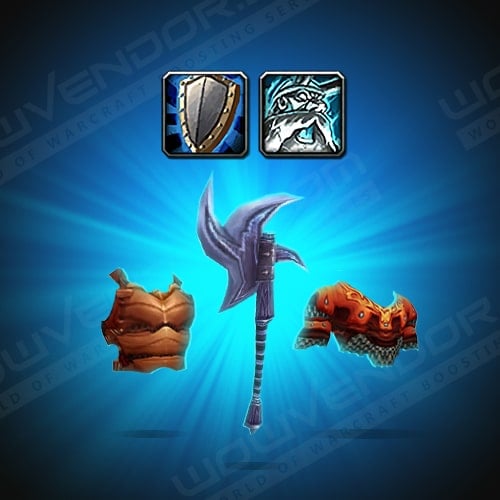 Warrior classic stances and armor unlocking
Rated 4.9 of 5 (20,763)
See reviews
By buying this service you will get the special grindy class quest-chains for unlocking your warrior's must-have abilities completed.
As the result you will get the Defensive Stance (it allows to use some special powerful abilities that can be used only in this stance, like Shield Wall and Disarm ), or (and) Berserker Stance (also goes with the Intercept and Whirlwind Axe) abilities unlocked. One more option is the completion of a class quest for getting the Brutal Armor / Fire Hardened Armor (20-30 lvl is required), giving Brutal Hauberk / Fire Hardened Hauberk which is perfect for levelling.
These skills are essential for taking maximum from your warrior's class, and having them will be handy both while leveling and at the 60th level.
Your account will be carefully played by our professional driver during the carry. Gold and items, received during the boost, will be yours.
Options:
• package deal: All Warrior Class Quest Chains done (level 30 ).
Requirements:
• Account sharing.
• Active Wow Subscription.
• Appropriate character level, depending on the stance/armor you need.