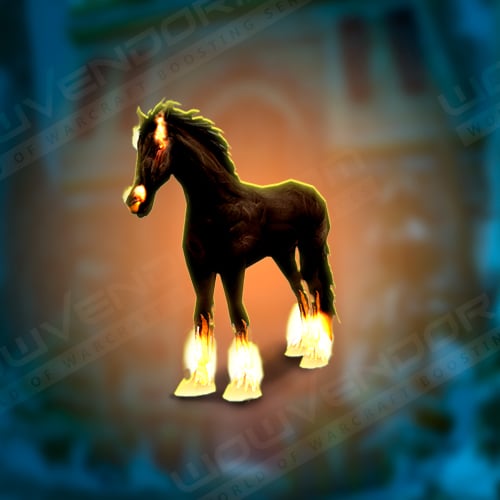 Felsteed Warlock lvl 40 mount Boost
Rated 4.9 of 5 (20,119)
See reviews
By buying this service you will get the Felsteed, 60% speed mount unlocked for your WoW Classic Warlock. In order to get this mount for you we shall complete the Summon Felsteed quest-line. As the result you will get the Summon Felsteed spell, allowing you to summon this mount.
Your account will be carefully played by our professional driver during the carry. Gold and items, received during the carry, will be yours.
ETA: 1-2 days.
Rewards:
• Summon Felsteed spell unlocked for your warlock.
• some gold and items received during the boost.
Requirements:
• Account sharing.
• Active Wow Subscription.
• Warlock of 40 level or higher.