World of Warcraft: Brand-New 12-Month Subscription and Bonus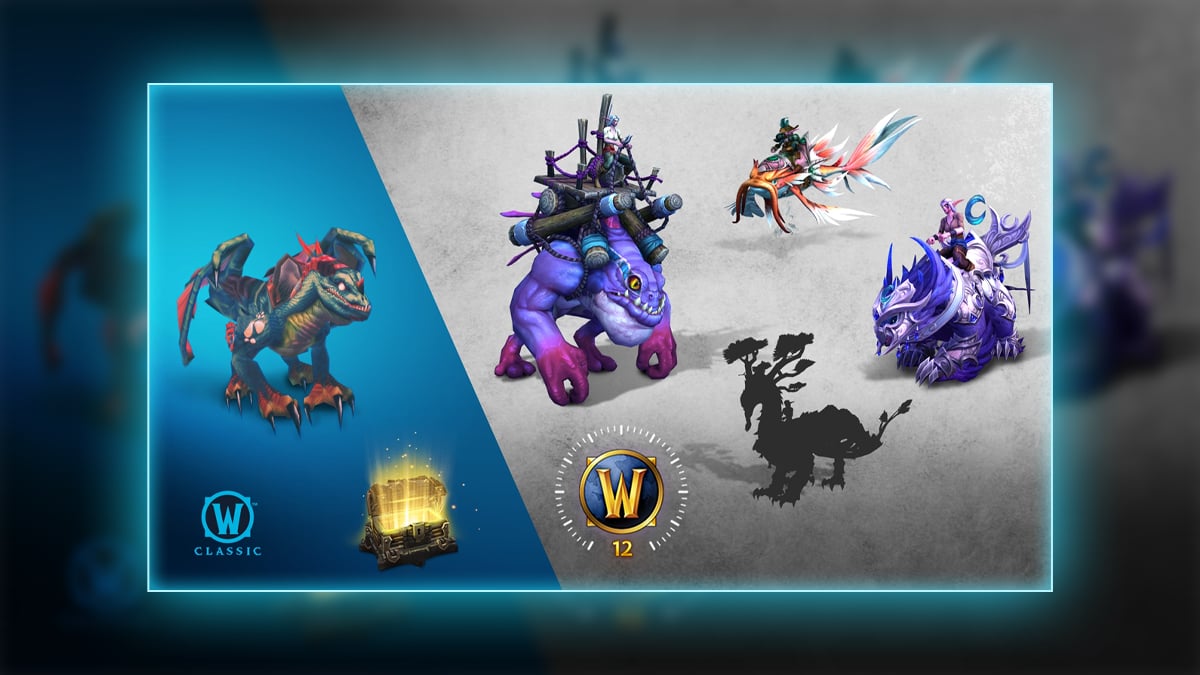 A brand-new 12-month subscription offer for World of Warcraft has been unveiled on the WoW store. Coming along with it are fantastic bonuses you wouldn't want to miss!
Priced at $155.88, the 12-month subscription grants you a range of thrilling in-game rewards. Everything from the current 6-month bundle and the next one will be yours. Other than that, if you are a mount collector, then here comes the great news. If you are a retail lover, then you will have Ginormous Grrloc and the Gleaming Moonbeast's Reins await. And if you are a WotLK Classic devotee, then your reward will be the Nightmarish Emerald Drake.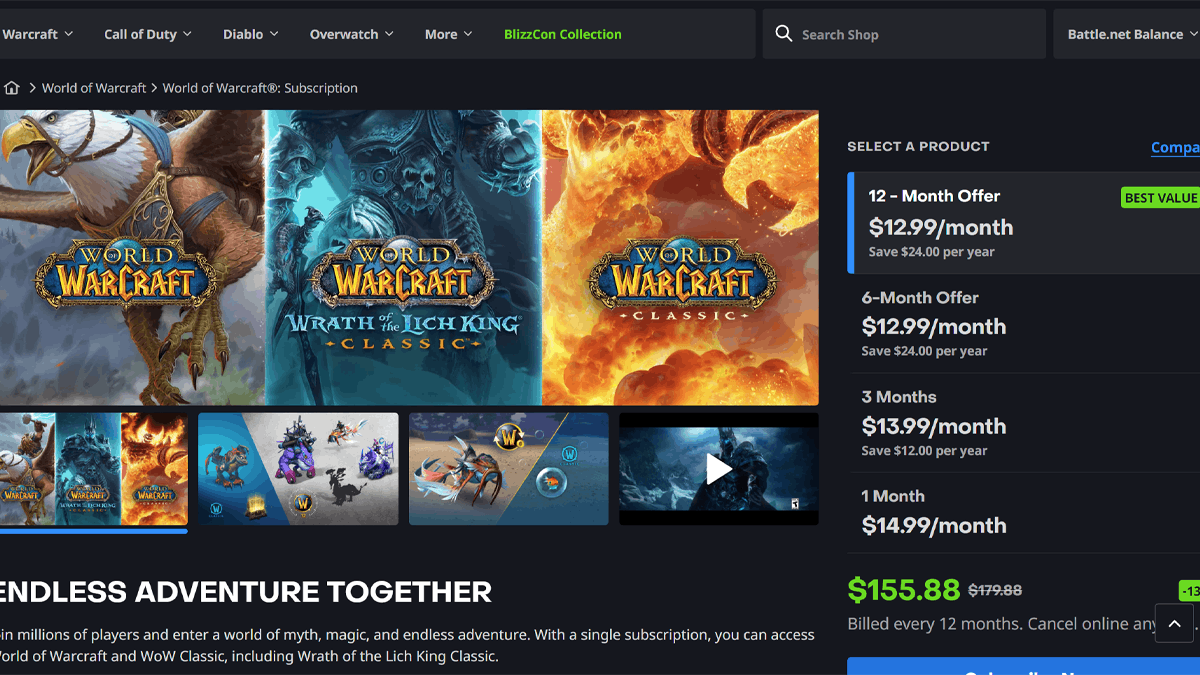 But the excitement doesn't end there. As the Lunar New Year approaches, subscribers to the 12-month package can anticipate the arrival of extra rewards. These free gifts are guaranteed to be delivered to you on or before January 31, 2024.
You have already owned the 12-month recurring subscription with a future renewal date? Then the whole three mounts mentioned above are already yours. You can redeem them in your Battle.net desktop app for free. Just bear in mind to secure them before April 30, 2024.
"When you purchase a 12-month subscription, you receive all the benefits included in the 6-month subscription, plus the Ginormous Grrloc ground mount and Gleaming Moonbeast flying mount in World of Warcraft and the Nightmarish Emerald Drake in Wrath of the Lich King Classic. Purchasing the 12-month subscription will also grant you additional free Lunar New Year rewards that will be revealed and delivered on or before January 31, 2024.

If you're currently on a 12-month recurring subscription with a future renewal date, you'll receive the Ginormous Grrloc mount and the Gleaming Moonbeast mount in World of Warcraft®, and the Nightmarish Emerald Drake in Wrath of the Lich King Classic™, as a gift in your Battle.net desktop app at no additional charge no later than October 31, 2023 (must be redeemed by April 30, 2024)."

— Blizzard