Dragonriding in Old Zones Has Yet to Arrive in Patch 10.1.5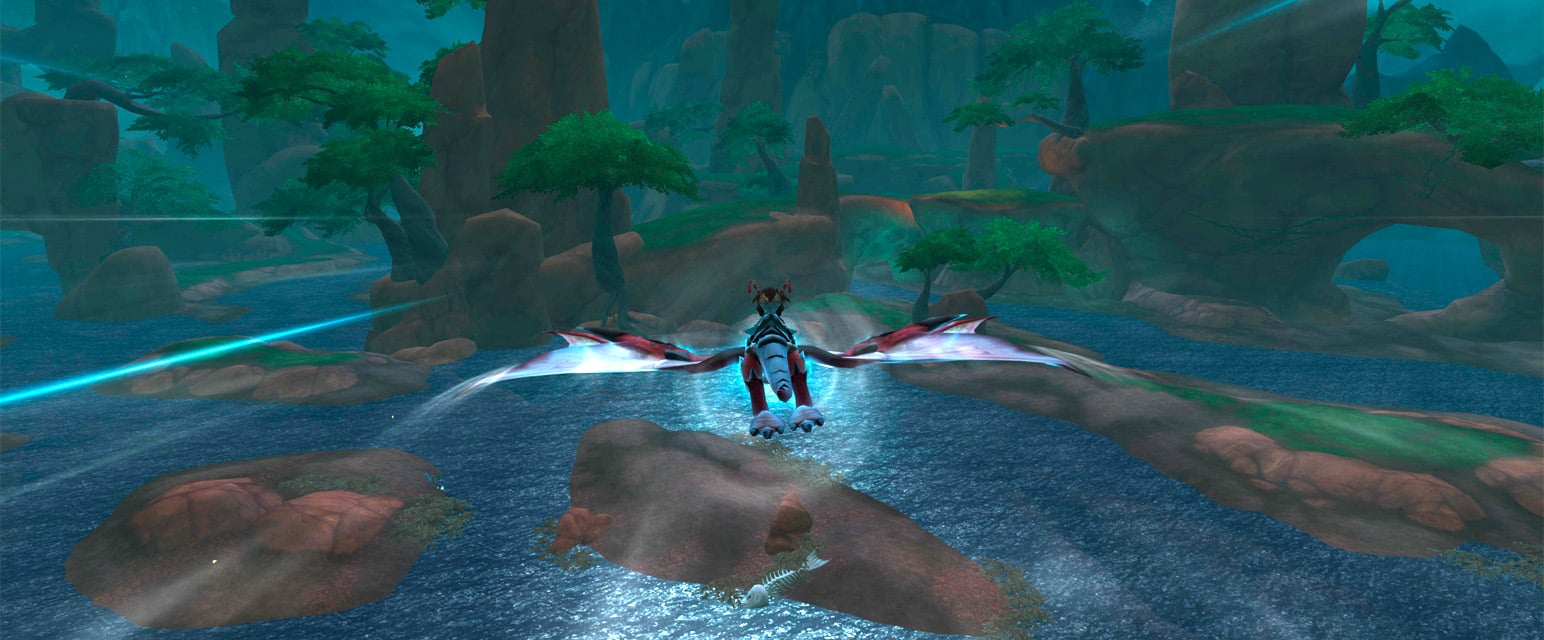 Blizzard has confirmed that they are currently working on enabling dragonriding in older zones. However, fans will still have to wait a while, as it won't arrive in Patch 10.1.5: Fractures in Time.
Despite earlier reports, players will have to continue exercising their patience. The prospect of being able to soar through the skies outside of Dragon Isles with dragonriding has been confirmed. However, Blizzard clarified that the feature will not be fully complete or present in the live game in Patch 10.1.5. Rather, until later in Dragonflight.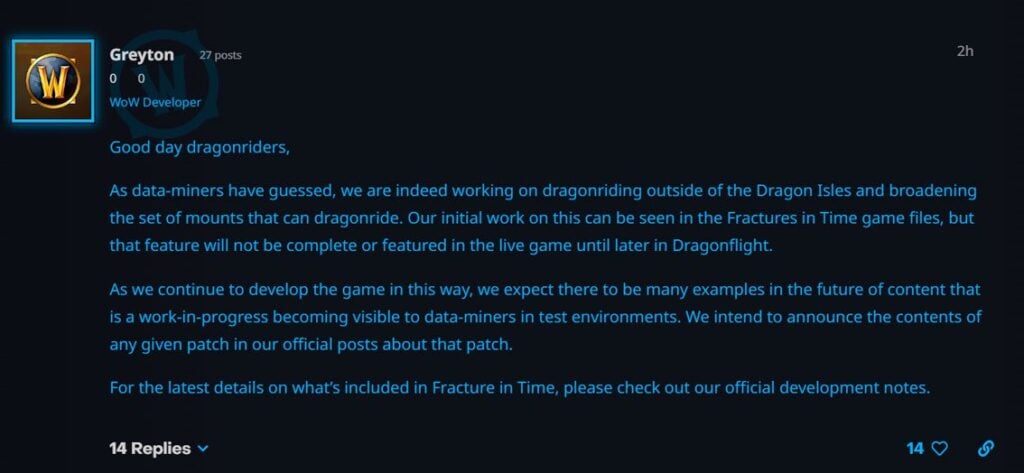 We do know, however, that there will be two types of flying in the future: Static and Dynamic. The former is WoW's traditional method of traversing the sky. While the latter is what the community has been going wild about because of how fun it has been ever since Dragonflight hit the screen. By including both of them, the developers offer players the freedom to choose their preferred way of navigating the skies.
However, It doesn't mean you can't stretch your mount's wings and enjoy the breeze of freedom in an older zone. If you want to try out the experience, the Kalimdor Cup awaits. It's now available in Patch 10.1.5 PTR. So, what are you lingering here for? Experience the exhilaration of flying and discover more about this exciting race today!