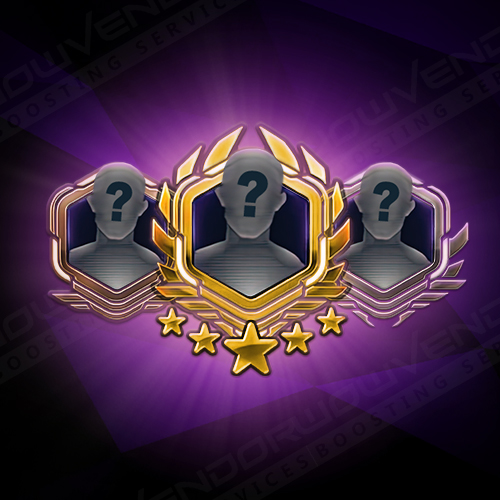 Account Levels Farm Boost
Rated 4.9 of 5 (20,123)
See reviews
By buying this service you will get your account leveled up multiple times if you choose so. As a result with every level up you will be granted a lootbox. Lootboxes contain all sorts of cosmetic items for your heroes, from sprays and emblems to rare legendary skins. Moreover, every big milestone, starting from 10th to 100th, 600th etc. levels your account portrait frame will progress to change its form, allowing you to show off with your prestigious evolution.
ETA: 1-2 days for every 10 levels.
Options:
• Open queue or Role queue.
Rewards:
• Account level ups.
• Multiple lootboxes.
Requirements:
• Account Sharing (we'll play your account).
Buy Overwatch Account Leveling Boost Services at WowVendor
Overwatch is certainly one of the top ways today to have competitive online fun in a full-blow FPS format. With exciting deathmatches, various content (from characters to locations and game modes), and unique ranking systems, Overwatch is definitely every keen online gamer's cup of tea. But the fun you get from playing OW regularly is equal to the level of challenge you have to go through to achieve decent account level results. Skill and other ratings on your local Americas server can be pretty difficult to advance due to fierce online competition.
But we have a cost-efficient, time-saving, nerve-preserving solution for you – Overwatch account leveling boost services available at WowVendor. You can pick from various options, most of which can be customized and tailored to your needs and preferences. 
Get your OW boost to make your life easier.
Instead of putting tons of your precious personal time and wasting mental energy on undefeatable pros, a timely purchased OW account leveling service will help you achieve the desired Skill Rating and account level results in the shortest terms without going far. All you need to do is:
Pick a required

Overwatch leveling service

from a catalog of options presented at WowVendor website;

Make a quick purchase online via the most convenient payment system;

Get a dedicated professional carry assigned to your in-game account;

Watch the hired carry do all the dirty job for you;

Get the guaranteed results.
An individually assigned Overwatch level boosting carry is a professional player and game expert from our pool of well-tried-and-tested specialists. They boost your in-game account without resorting to any cheats, game engines, and other unfair tricks – only the manual work.
Why get an OW leveling boost at WowVendor?
At WowVendor, we provide a high level of quality, guaranteed results, fast performance, and convenient customer support at some of the most reasonable prices in the market. We offer multiple advantages that should convince you to make WowVendor your Overwatch booster of choice.
The

fastest way to level up in Overwatch

– get a veteran assistant assigned to your account in a few clicks;

Secure, transparent

Overwatch account leveling

– watch your assigned carry work through a separate private Twitch streaming channel;

Guaranteed account security – we never ask for account details without the direct need.
During Overwatch power leveling, you keep all processes monitored and under control. If need be, we can help you customize a certain Overwatch level boost and focus your OW account levels farm on specific goals and wishes.
Employ time- and cost-efficient account leveling for OW right now on all platforms to start excelling at the game without putting all your personal time and intense efforts into minor results!