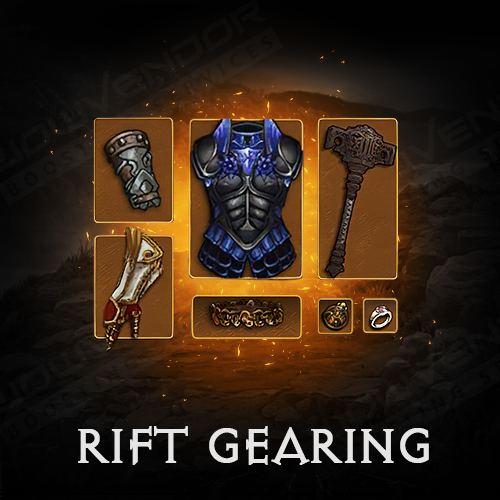 Greater Rift Gearing Boost
Rated 4.9 of 5 (20,123)
See reviews
By buying this service you will get character ready to desired level of Greater Rift farm. In order to do desire Greater Rift your character get expensive common and legendary items. As a result you get character ready to farm any Greater Rift level you need.
ETA: 1-3 weeks
Options:
• Choose rift level you need.
Rewards:
• Greater Rift Gearing achieved.
• Everything you get during farm.
Requirements:
• Account Sharing (we'll play your account).
• Boost available only on PC platform.
• 70 level character.