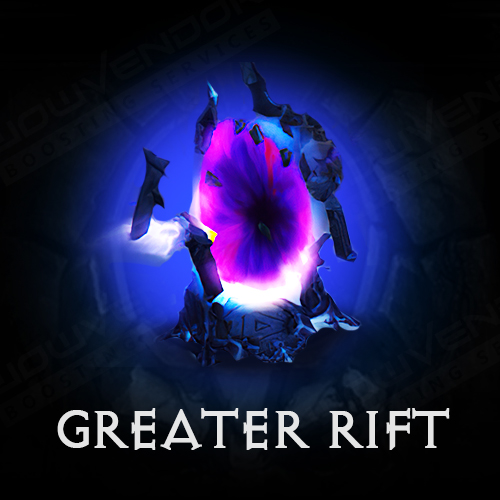 Greater Rift Farm Boost
Rated 4.9 of 5 (20,155)
See reviews
By buying this service you will get desired amount of Greater Rift farmed. As a result your character can get Blood Shard, Gold, Legendary Gems and lots of other useful stuff.
ETA: 1-7 days.
Options:
• Choose Rift Level you need.
• Choose Amount of runs.
Rewards:
• Desired Greater Rifts completed.
• Chance to get Legendary Gems, Blood Shards, Gold and lots of other stuff.
Requirements:
• Account Sharing (we'll play your account).
• Boost available only on PC platform.
• 70 level character, which can go through desire Greater Rift level.