Trinity Ghoul Catalyst masterwork boost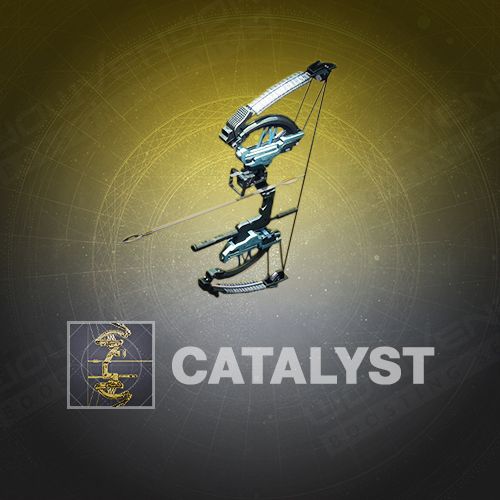 By buying this service you will get fully masterworked catalyst for your

Trinity Ghoul. Catalysts are in-game objects that are meant to enhance the exotic weapons, giving them new unique powerful perks.
As the result you will get an additional perk for your

Trinity Ghoul weapon, making it even more powerful:
• Forked Lightning:
Lightning Rod now triggers from any Arc damage final blow.
ETA: 1 day.
Rewards:
• Fully Masterworked Catalyst for your

Trinity Ghoul.
• Experience for your Season Pass and Artifact level.
• All items and resources that may drop during the service.
Requirements:
• Recovery (we'll play your account).
•

Trinity Ghoul exotic energy combat bow (if you don't have one – you can buy it by clicking this link).
• If you want this service done you need to have catalyst on you already, because getting is completely RNG-based we cannot guarantee it dropping.