Shaw Han Daily & weekly bounties Boost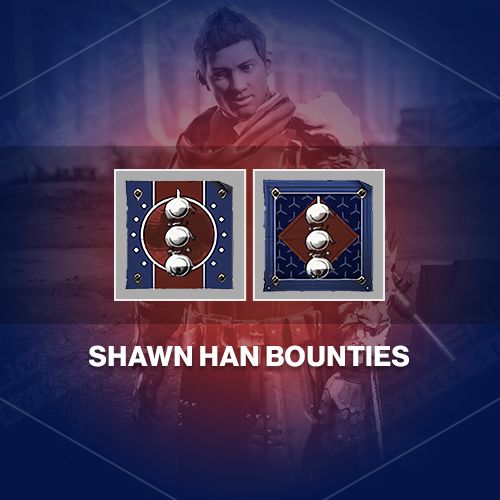 By buying this service, you will get Daily or weekly bounties from Shaw Han completed. Shaw Han has 4 daily bounties and 2 weekly bounties.
As the result you will get some experience and materials.
ETA: 2-4 hours.
Please select at least one option to place an order:
• Daily bounties.
• Weekly bounties.
Rewards:
• Daily bounties: Experience and planetary materials.
• Weekly bounties: Experience and glimmer.
Requirements
• Beyond Light Campaign completed (you can order the fast completion here).
• Season of the Hunt Season Pass.
• Recovery (we'll play your account).