Prophecy Dungeon Boost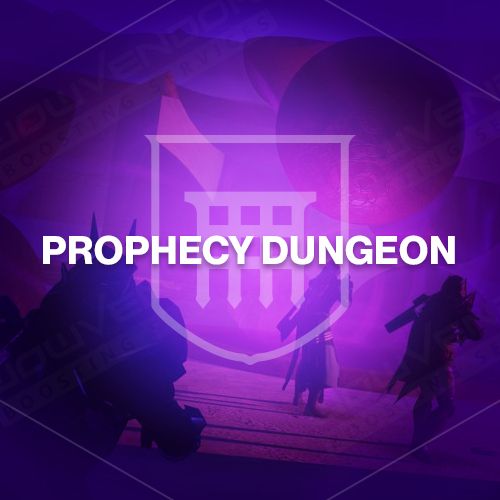 By buying this service you will get the Prophecy dungeon completed. Prophecy is the Season of Arrivals 3-men dungeon. It's full of interesting puzzles, unique gear, weapons, and other amazing rewards.
ETA: 1-2 days.
Options:
• Recovery (we'll play your account) or Sherpa (play with our team).
• Normal completion.
• Solo completion.
• Solo Flawless completion (without deaths).
• Secret Chests and Secret Urns.
Rewards:
• Reissued Trials of the Nine Weapons:
• The Last Breath.
• Judgment.
• Darkest Before.
• A Sudden Death.
• A Swift Verdict.
• The Long Walk.
• 1x guaranteed Pinnacle Armor Piece (one per week).
• Chance to get New Prophecy Weapons.
• Chance to get Daito Armor and Trials of the Nine Armor drops.
•

Cottontail Shell Ghost shell (Solo option).
•

Of Ten Suns Exotic Sparrow and

Prophetic Visionary Emblem (Solo Flawless option).
Requirements:
• For Solo and Solo Flawless completions recovery required.
• Prophecy Dungeon unlocked.
Attention!
You can't get any triumphs or gear associated with them as of right now.