Override Activity Farm Boost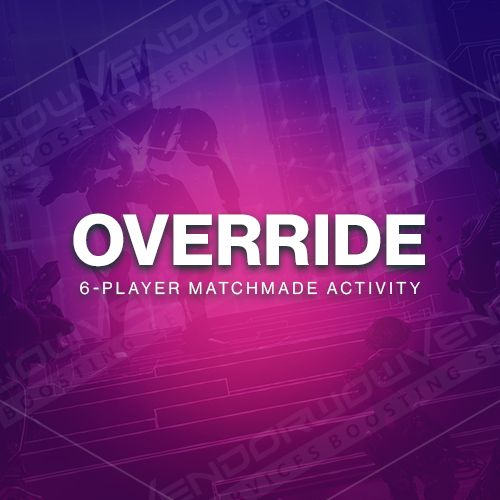 By buying this service you will get the Override, new six-player matchmade activity, completed. As a result you will get unique activity armor and weapon drops. In Override fireteams of six are going to use splicer technologies to uncover long forgotten mysteries and reprogram Vex network.
ETA: 1 day.
Options:
• Choose amount of runs.
Rewards:
• Exp for your Season Pass and Artifact level.
• Seasonal armor and weapon drops.
• All additional drops on your account.
Requirements
• Season of the Splicer on your account.
• Recovery (we'll play your account).