3 in 1 Dungeons Package Boost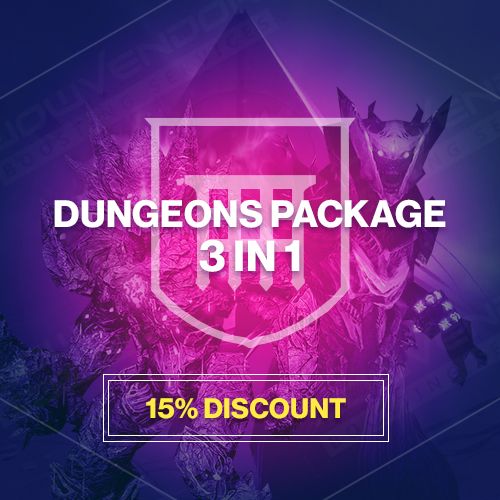 By buying this package you will get All of the ingame Dungeons completed. This service includes The Shattered Throne, Pit of Heresy and Prophecy Dungeons. It's a 3-men activity, from where you can get unique armor, gear, and other amazing rewards.
Take advantage of this package to save your time, efforts and money (it's 15% cheaper than buying services separately).
ETA: 1-2 days.
Options available:
• Recovery (we'll play your account) or Sherpa (play with our team).
Rewards:
• High-stat armor.
• Unique weapon and armor drops.
• Chance to get dungeon specific equipment.
Requirements:
• Forsaken DLC on your account.
• Shadowkeep DLC on your account.