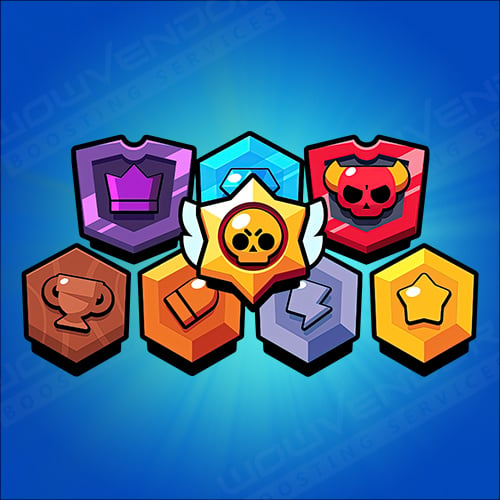 Trophy Road Boost
Rated 4.9 of 5 (20,763)
See reviews
By buying this service you'll get desired level of Trophy Road in Brawl Stars. Trophy Road is progression bar in Brawl Stars, for leveling up on this road you will get very solid rewards.
If you got any questions or you need a custom Trophy Road boost then feel free to ask our customer-support about anything.
ETA: 1-14 Days
Options available:
• Select your current and desired rank.
To order more than 1 rank at a time – you need to add all options between your current and desired ones (including the current option) to the cart.
Main Trophy Road Rewards:

| | | | | | |
| --- | --- | --- | --- | --- | --- |
| 800 Points | 900 Points | 4,500 Points | 10,000 Points | 14,000 Points | 14,500 Points |
| Access for all game events | Access to clubs | Access to power league | x11 Brawlers unlocked | In total x9 Mega Boxes and x18 Brawl Boxes | In total x3150 coins |
Requirements:
• Account-sharing (your Supercell account)