Live Coverage: Amirdrassil, the Dream's Hope RWF 2023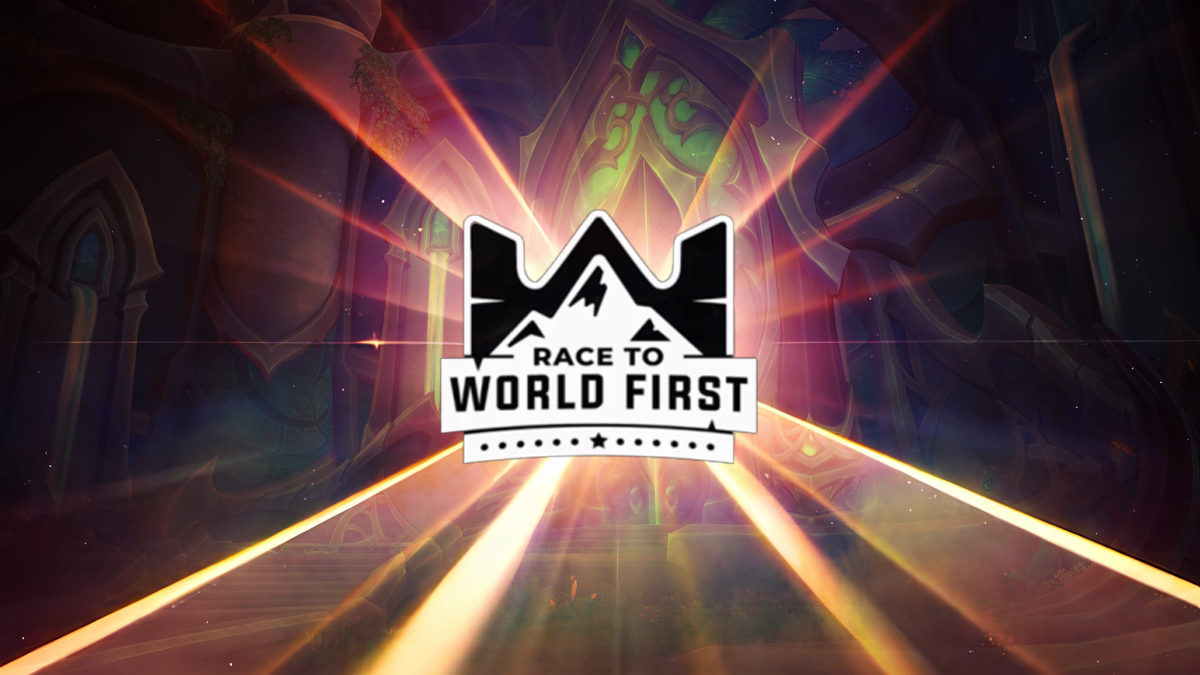 Welcome to WowVendor's live coverage of Amirdrassil, the Dream's Hope RWF 2023! Only mere hours stand between us and the commencement of Dragonflight's latest raid, and the anticipation is reaching a fever pitch. This year marks the first time Echo and Liquid will enter the race simultaneously. The EU guild will switch to the NA servers for the first day of racing.
Get ready for an exhilarating ride as we delve into the heart of the action! This article is set to provide comprehensive coverage and real-time updates on the progress of the Amirdrassil RWF. So, you may want to bookmark it for easy access later on. Share with us who you're rooting for in the comments, and brace yourself, because it's time for the adrenaline-packed journey to unfold!
Time Zone
Please note that the time zone used in this article is PT.
Race to World First Amirdrassil, the Dream's Hope Raid Progress
Bosses
Gnarlroot: Defeated by Blue Shoe / End Myth
Igira the Cruel: Defeated by Instant Dollars
Volcoross: Defeated by Instant Dollars
Council of Dreams: Defeated by Instant Dollars
Larodar, Keeper of the Flame: Defeated by Instant Dollars
Nymue, Weaver of the Cycle: Defeated by Instant Dollars
Smolderon: Defeated by
Tindral Sageswift, Seer of the Flame: Defeated by
Fyrakk the Blazing: Defeated by
Top 10 Guilds at the Moment
| Top | Guild | Bosses |
| --- | --- | --- |
| 1 | Instant Dollars | 6/9 |
| 2 | Consequence | 4/9 |
| 3 | xD | 4/9 |
| 4 | Imperative | 4/9 |
| 5 | Honolulu | 4/9 |
| 6 | BDG | 4/9 |
| 7 | Vesper | 4/9 |
| 8 | Vulgar | 4/9 |
| 9 | gn | 3/9 |
| 10 | Sabotage | 3/9 |
Where to Watch Amirdrassil, the Dream's Hope RWF
You can watch the RWF Amirdrassil, the Dream's Hope, on your favorite guild's Twitch or YouTube channels. In case you don't have a specific preference but still want to keep up to speed with what's going on, here's a selection of top guilds' Twitch channels for you to explore:
And now, without further ado, it's time to buckle up and dive into the first day of the race!
November 14: Day 1
The Guild streams are ablaze with anticipation as players eagerly await the opening of NA servers for the World of Warcraft raid Amirdrassil. Today, Echo will begin their race on the NA servers.
Liquid and Echo are knee-deep in their Normal splits, with Echo setting their sights on achieving the World First Normal Fyrakk kill. While some guilds venture into Heroic difficulty, the daunting item-level jump has kept Mythic attempts at bay.
Across the gaming landscape, a handful of guilds are making strides in Heroic, with the spotlight on Melee Mechanics triumphantly toppling Smolderon.
As Method and Echo kick off their raid day, progressing through Normal mode splits, Liquid adopts a tactical shift from Normal to Heroic splits. Overseas, the Chinese guild 清水 (Nicewater) boldly takes the lead with the first Heroic pull on Fyrakk. Liquid's meticulous approach shines through, having completed a staggering 36 Normal splits before delving into Heroic, where they currently grapple with Tindral.
The EU guilds are up and is diving into Mythic+ dungeons, strategically upgrading gear to tackle Amirdrassil's substantial item-level leap. Method and Exposed take the reins in Heroic progress, boasting a commendable 6/9, while other guilds gear up to make their mark throughout the day.
We've got some action in the Heroic raid scene. Vesper, Melee Mechanics, and Kitty Ascended are having a bit of a tough time with Smolderon.
Melee Mechanics has taken down Smolderon and diving into Tindral on Heroic!
Echo and Method are gearing up for their raid day. We're in for more Normal mode splits.
Instant Dollars has downed Tindral Sageswift, being the first to defeat said boss on Heroic.
Method is now on 4/9 Heroic. Liquid has moved on from their Normal splits after finishing 36 of them and is entering Heroic.
Method and Exposed are both leading the race with 6/9 Heroic bosses down.
Liquid and Echo have called it a day. Echo wanted to try something with Fyrakk, but unfortunately, they got locked out of the raid. Conspiracy and FatSharkYes are getting ready for the race. Exposed has risen on top with 8/9 Heroic bosses down and is moving to Fyrakk.
World First Fyrakk on Heroic
Blue Shoe from NA servers has downed the final boss of Amirdrassil, the Dream's Hope, on Heroic difficulty. They have become the first guild to claim the World First Heroic on Fyrakk. What's interesting is that the guild is made up of Chinese and Taiwanese players from the End Myth guild who couldn't dive into the content on their home turf just yet. So, what did they do? They stormed through the entire Heroic raid on the NA servers in just seven hours instead!
World First Gnarlroot on Mythic
The unstoppable force that is Blue Shoe, or rather, End Myth, didn't hit the brakes after clearing Heroic. They continued their blazing trail through the raid and snagged the World First Gnarlroot on Mythic. Now, they're sitting pretty at the summit of the race with a Mythic progress score of 1/9.
The opening day of the Amirdrassil, the Dream's Hope RWF has concluded with another Asian guild, Nicewater, seizing the head of Fyrakk on Heroic difficulty on the NA servers. The guild has successfully become the World Second in taking down the final boss on Heroic.
November 15: Day 2
The top guilds have meticulously progressed through Normals, Fyrakk-only splits, and Heroic splits. Ten guilds have completed everything in Heroic except the formidable Fyrakk. Notably, the Smolderon encounter has proven challenging, marked by multiple wipes for many contenders.
Honolulu achieved World 2nd on the first Mythic boss, Gnarlroot, while Method and Echo guilds continue their extensive splits progression.
Instant Dollars defeated Fyrakk on Heroic and entered Mythic after encountering various challenges and setbacks. With just one pull, they took down Gnarlroot, successfully clinching the World Third title on said boss.
World First Igira the Cruel on Mythic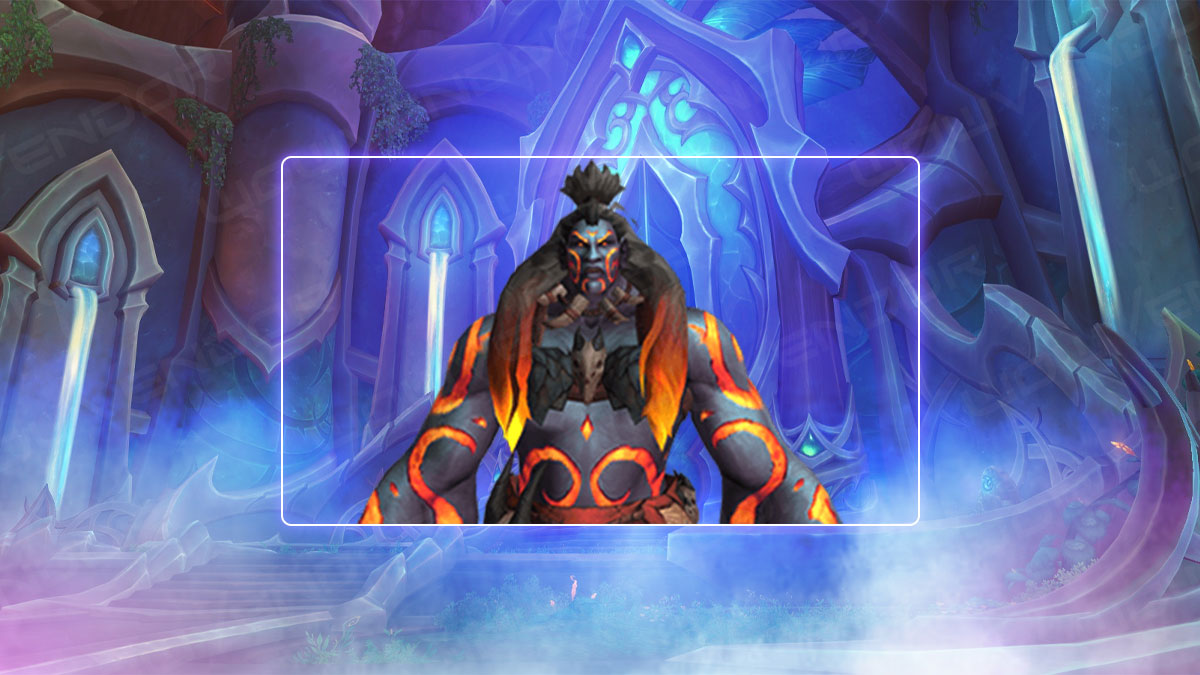 And the World First Igira the Cruel on Mythic has belonged to Instant Dollars after four pulls. Their progression now stands at 2/9 Mythic. The guild is now moving toward The Council of Dreams.
Meanwhile, Melee Mechanics took down Gnarloot World 5th, joining Nurfed against Igira to compete for the spot of World Second. Soon later, Consequences also entered the scene after putting the first boss of Amirdrassil Mythic to rest.
World First The Council of Dreams on Mythic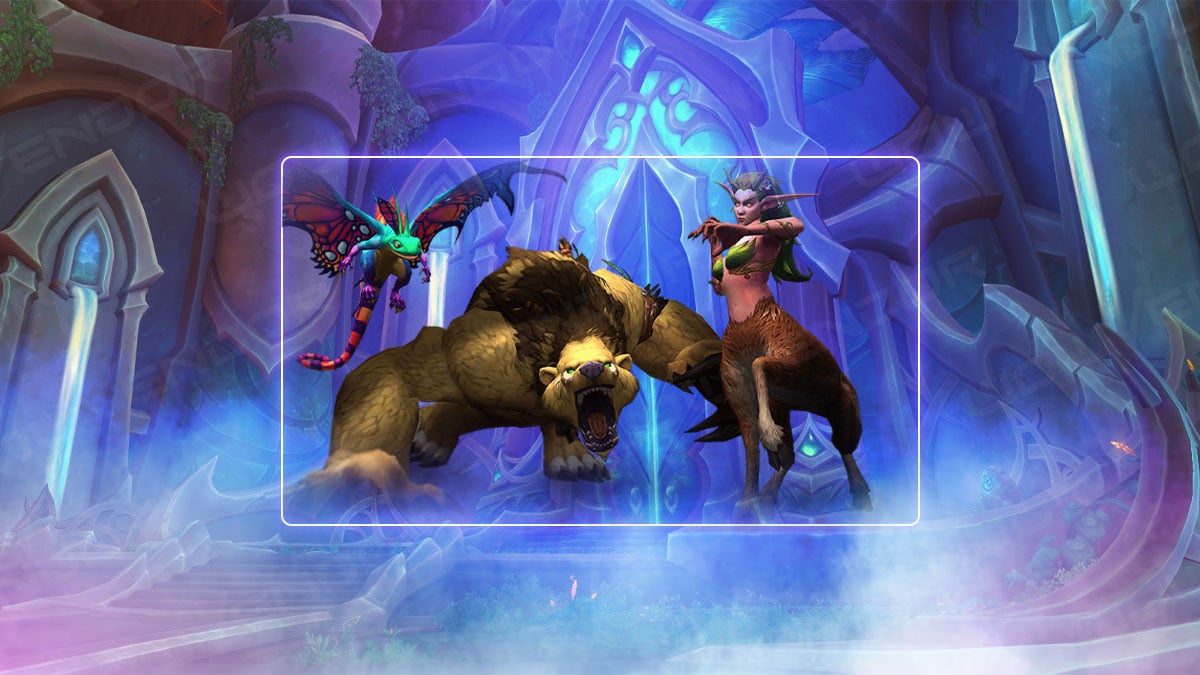 Within the first hour of the Council of Dreams encounter, Instant Dollars secured their second World First of the season. After a series of seven pulls, the guild effectively brought the Council to its knees and is now poised to progress to the next challenge, Volcoross. The question now is: can they secure three World Firsts in a single day?
World First Volcoross on Mythic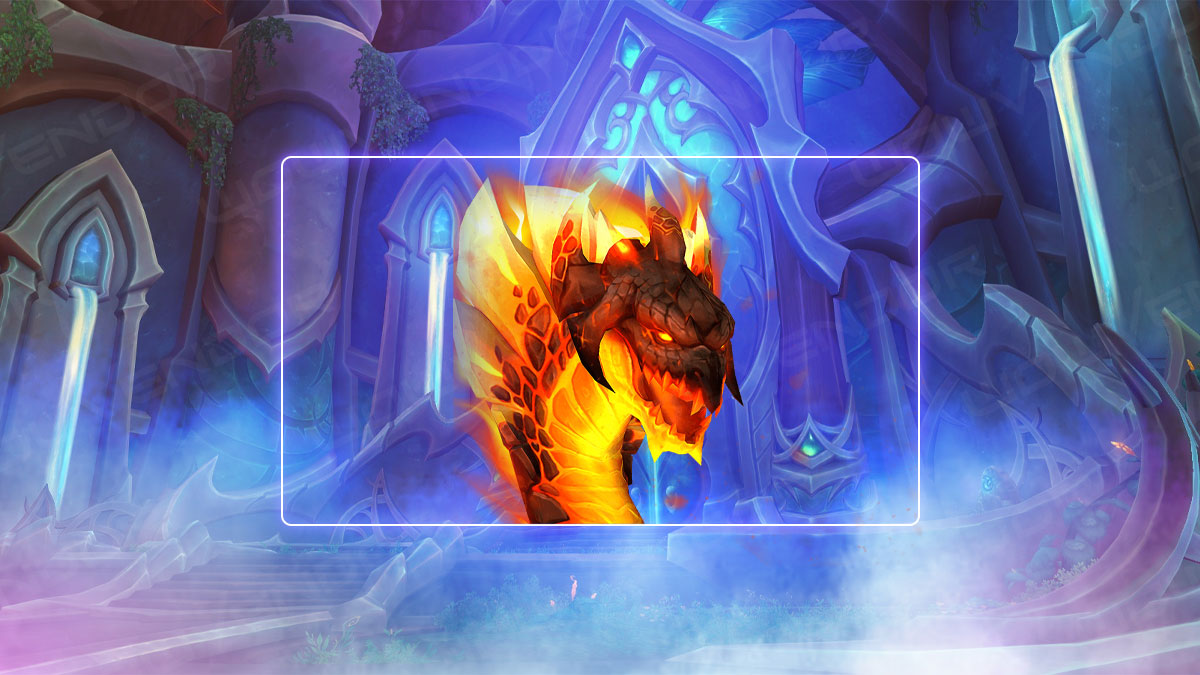 And they did it! Instant Dollars got Volcoross down in only one pull. Instant Dollars swiftly conquered Volcoross in a single pull. With this achievement, the guild stands at 4/9, setting an impressive pace at the forefront of the race.
Having claimed three consecutive World Firsts, Instant Dollars turned their attention to Keeper Larodar. Unfortunately, the boss posed a greater challenge than the viper Volcoross. And so, Instant Dollars decided to conclude their endeavors for the day, opting to recharge their energy for the night.
Echo is up and running. In Asia, Skyline, JTH, and Huoguo are splitting. Method, FSY, and Conspiracy players are logging in, but it's Method and Echo leading the charge with massive splits involving hundreds of volunteers. The challenges are escalating as Heroic splits take center stage, and we're all eagerly anticipating potential Mythic ventures later in the day.
Over in NA, guilds have wrapped up their second raid day, tallying 18 takedowns of Heroic Fyrakk and seven victories over Mythic Gnarlroot.
Honolulu stands as the lone EU guild with a Mythic kill.
Skyline revs up their split-raiding with a mind-blowing 26 helpers per raid, Conspiracy and Sanctum are gearing up for more purple loot, eyeing Mythic progression in the near future.
At the moment, Instant Dollars is stealing the spotlight at 4/9M, claiming World Firsts on Igira, Council of Dreams, and Volcoross. In Heroic, we've got 20 guilds on 9/9, including Echo, Liquid, and Method with their split endeavors. Smolderon is proving to be the ultimate challenge, with 338 guilds pushing through. The leaderboard is bustling with a whopping 2551 guilds fighting their ways through Heroic.
The big guns are closing in on the final showdowns. Echo boasts a whopping 17 Heroic Smolderon kills and 13 Tindral victories. Not to be outdone, Liquid has flexed their muscle with 18 Smolderon triumphs and 15 Tindral takedowns, putting them in a league of their own. Meanwhile, Method is making strides with 10 Heroic Larodar kills and 6 Smolderon conquests, but they're gearing up for the challenges that lie ahead.
What's catching everyone's attention is the cautious approach to Mythic attempts. Only a handful of guilds have dared to venture into the unknown, and it's no surprise. This tier's beefy 39-item level increase is throwing an immediate DPS and HPS check at even the seasoned raiders.
The second day of raiding is wrapping up, and so are the splits.
November 16: Day 3
Conspiracy executed a flawless one-shot strategy on Gnarlroot, earning World 10th on the boss. The stage was set for an intense competition between Conspiracy and Honolulu for the coveted world second on the Igira encounter. After a nail-biting exchange, Conspiracy clinched the title with a narrow escape from an enrage wipe, sealing their victory. Not to be outdone, Honolulu swiftly followed suit, securing the World Third position.
Adding to the global competition, three Danish guilds, Sabotage, Revoke, and Revolutionist, are currently vying for supremacy on Igira. Meanwhile, the top guilds have diverged in their progression paths, with Honolulu opting for the Council and Conspiracy focusing on Volcoross.
Multiple guilds, including Revoke, showcased their expertise by conquering the Mythic version of the Gnarlroot encounter, pushing the total count to an impressive 16 kills. The ongoing split strategies among elite guilds promise an enthralling spectacle for viewers, with anticipation building for further Mythic showdowns later in the day.
Despite initial expectations of a swift victory, Conspiracy faced unexpected resistance from the fire viper boss, resulting in a heart-stopping 1% wipe. Undeterred, they remain poised for redemption in future attempts. Opting to conclude their Mythic endeavors for the day, Conspiracy strategically shifts focus to dispatching Fyrakk Heroic, securing valuable items for their raiders.
The esports saga continues to unfold as Honolulu secures yet another accolade, achieving World 2nd in dismantling the Council of Dreams. Soon after, they also claimed the World 3rd title on Volcoross by swiftly dismantling the snake. This victory propels them into second place overall, with a commendable 4/9 progression. Following suit with remarkable speed, Sabotage seizes World 4th, securing a solid 3/9 standing after conquering the Igira encounter. The raid landscape unfolds with two guilds at 4/9, two at 3/9 (including the undefeated Council), four at 2/9, and 13 guilds at the initial 1/9 milestone.
Anticipation fills the air as Liquid gears up for Fyrakk splits. BDG one-shots Gnarlroot and swiftly progresses past Igira. However, Volcoross presents them with an unexpected challenge. Despite the setback, BDG forges ahead, joined by Divinium and Imperative, as they collectively conquer Volcoross.
Echo bows out for the night, making room for BDG to confront the Council of Dreams.
Larodar, Keeper of the Flame, remains unconquered, with Instant Dollars making valiant attempts. The battlefield sees an influx of guilds achieving 2/9 progression, including Myst, Revoke, Proximity, Revolutionist, Colour, and Divinium.
Method perseveres in their late-night push, likely to conclude their Heroic splits in the imminent future. BDG triumphs in securing World 3rd on the Council of Dreams, overcoming the challenge in a mere six attempts, solidifying their standing at 4/9.
World First Nymue on Mythic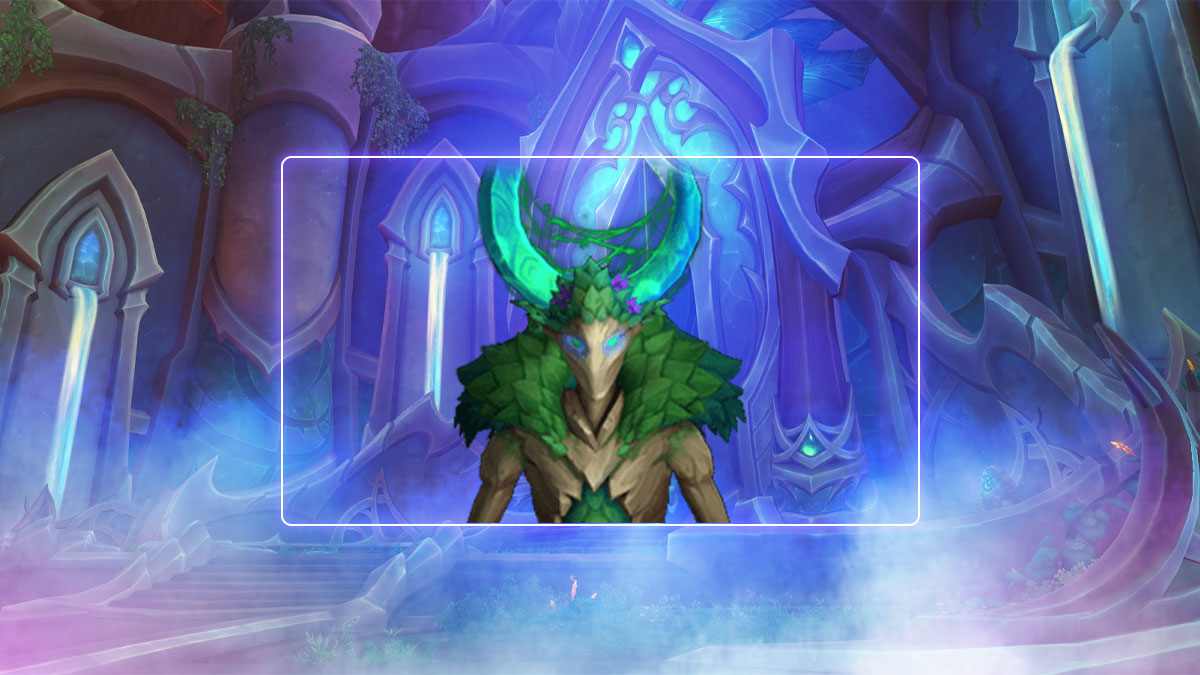 And Instant Dollars has done it again! The guild secures their fourth consecutive World First, emerging victorious as Nymue succumbs to defeat. With this latest achievement, the guild stands at an impressive 5/9, having navigated the challenges in a mere 15 pulls, firmly establishing themselves as the frontrunners in the ongoing race.
Back to the rest of the race. Liquid persists in their meticulous Fyrakk Heroic clears, though the prospect of Mythic progression today appears unlikely, adhering to their predetermined plan.
World First Larodar on Mythic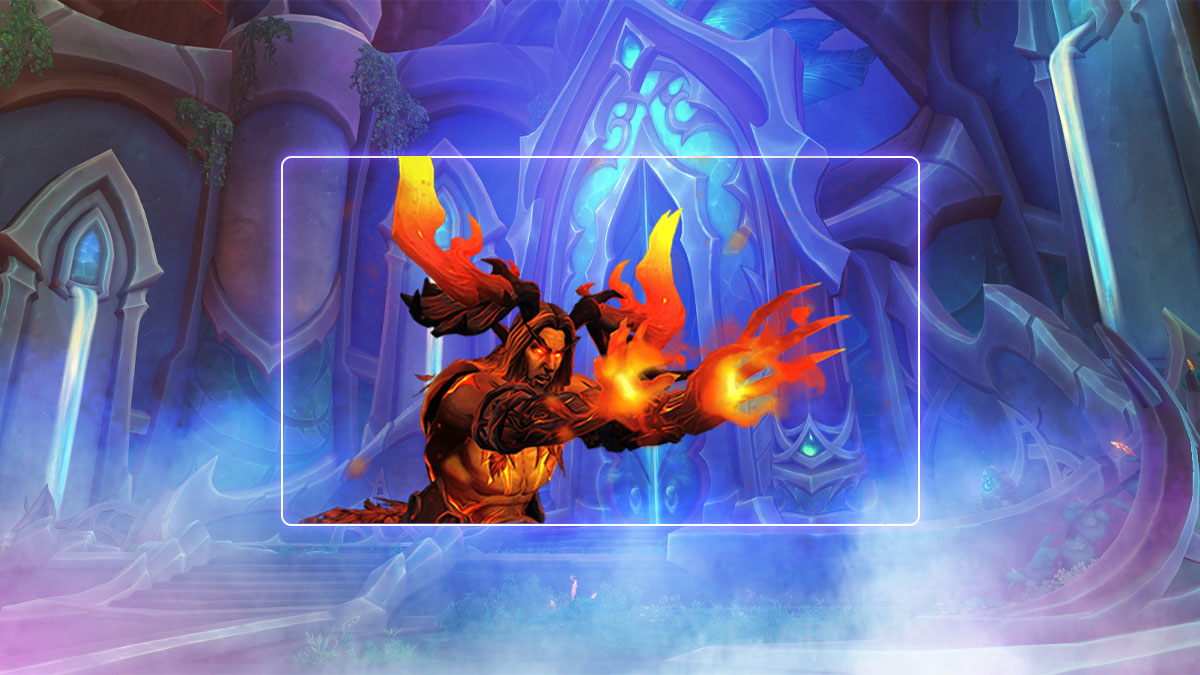 Instant Dollars continues to unsettle their competitors with another World First. Undeterred by fatigue, the guild achieves yet another milestone by clinching a World First on Larodar after an intensive 24 pulls. With an imposing 6/9 progression, Instant Dollars' next objective will be Smolderon.
We are only at the third day of the race and 6/9 bosses have fallen down. The Internet is erupting with contemplation about the potential brevity of this raid tier. Questions linger on whether the top guilds, in their meticulous preparations, might be over-preparing, allocating excessive time to splits that could be streamlined for more immediate progression.
As the discussion around the pace of the tier unfolds, several guilds are closing in on the formidable Fyrakk encounter, marking the culmination of the gear-farming phase for many. Among them, guilds such as Honestly and Conspiracy successfully navigate the challenges, while heavyweights Method and Echo gear up to commence their Fyrakk splits.
Shifting the spotlight to the Chinese powerhouse Skyline. Having swiftly conquered Gnarlroot and impressively reaching 35% on their initial Igira attempt, Skyline establishes their presence on the global stage, securing a notable 2/9M standing. Undeterred by the challenges, they continue their Mythic dominance by successfully claiming Igira and swiftly bringing down Volcoross in a mere three attempts.