Diablo IV PC Giveaway: Win RTX 4090 Gaming Beast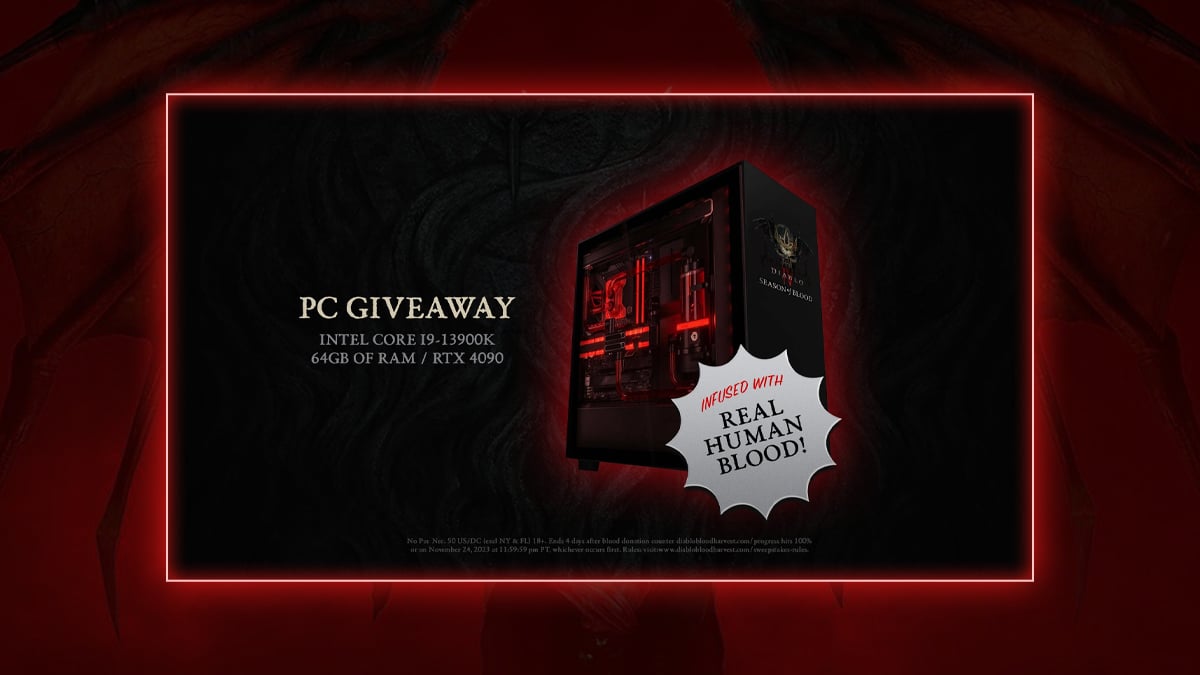 The Diablo IV PC Giveaway is taking the internet by storm. Players are in for an incredible opportunity to snag a custom "blood-infused" PC with RTX 4090, Intel Core I9-13900K, and a massive 64GB of RAM.
Participating in this event is a breeze. All you need to do is like the post and tag a friend, using the hashtag #DiabloBloodHarvestSweepstakes. By doing so, you automatically enter the running for a chance to claim the gaming beast as your own.
With the offer set to conclude in just four days, time is of the essence. Don't miss out on your chance to immerse yourself in the gripping world of gaming with this exclusive PC giveaway!