WoW Classic Hardcore Mak'Gora Tournament: $100K up for Grabs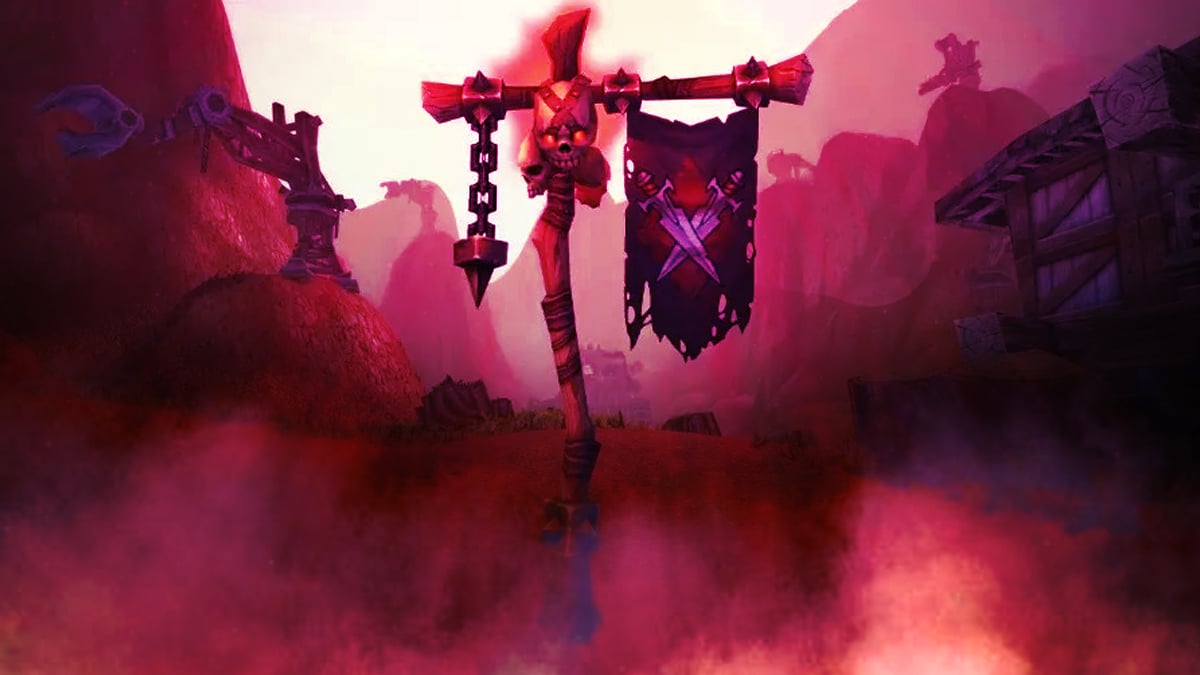 October has arrived, and so has the legendary Mak'gora Tournament in the realm of WoW Classic Hardcore. Organized by the OTK Network and Starforge Systems, this event is set to unfold from October 6 to October 31. With $100,000 up for grabs, you may find yourself interested in the allure of these deadly duels.
What Is Mak'gora
Mak'gora is the intense duel-to-the-death confrontation in the World of Warcraft. In normal settings, players can engage in friendly duels just for fun. They are safe in the knowledge that even when a Mak'gora ends, no one will meet their demise. In the case they do, they will be resurrected swiftly and easily.
However, things are drastically different in the realm of WoW Classic Hardcore. Here, each character has only one life. Death is absolute. Should they fall in battle, their character is permanently deleted from the realm. Consequently, Mak'gora becomes a perilous activity, a dance with mortality.
The Mak'gora Tournament 2023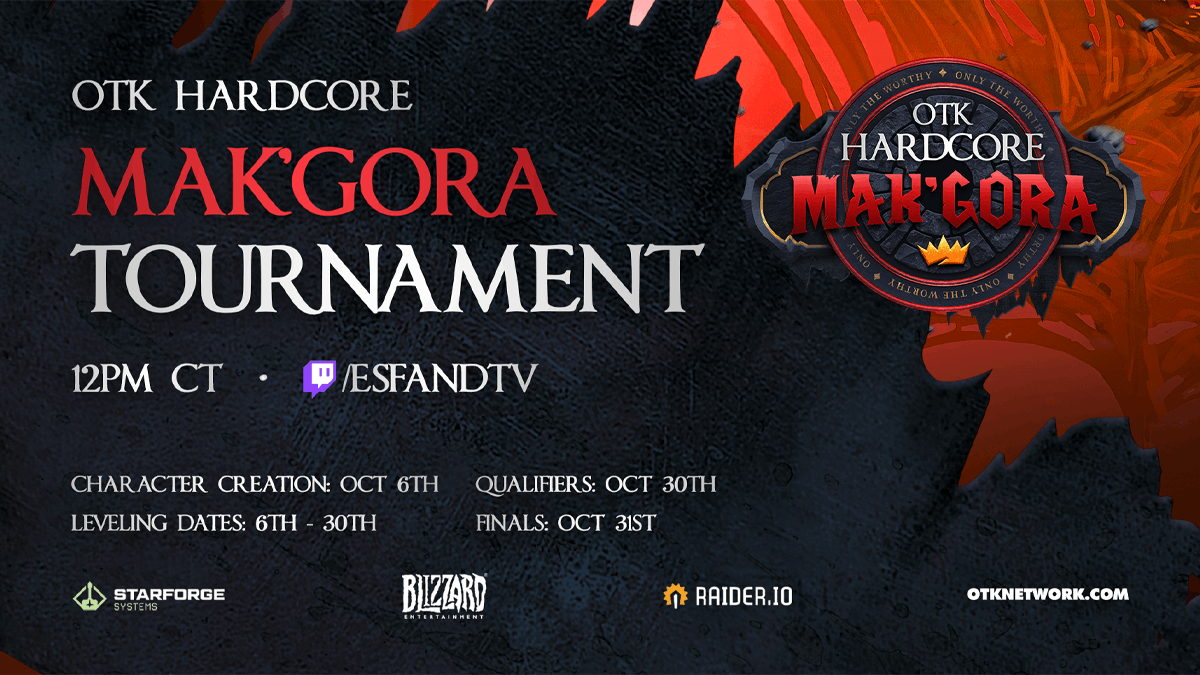 In an ideal scenario, Mak'gora should only be used as the final resolution to deal with insurmountable conflicts. However, where's the fun in that?
And so, OTK Network and Starforge Systems have joined hands to create a Mak'gora tournament for adventurers to test their mettle. Players will thrust themselves into fierce battles. There won't be room for mistakes, and there won't be any chance for revival. The defeated will be forever remembered. Meanwhile, the winners will have their share of the $100,000 prize pool.
Format
The Hardcore Mak'gora Tournament unfolds in three stages:
The Leveling Stage
Qualifiers Stage
Mak'gora Finals
Leveling Stage: How to Register
During the leveling stage, you will need to try your best to ascend to level 60 before October 30 arrives.
Eager to partake in this grand event? You only need to follow a few simple steps:
Create new characters in the WoW Classic Era on the Skull Rock Hardcore Realm (NA).
Your characters must belong to the Horde faction.
Make sure to create your character during or after October 6. After all, it's when the character creation window opens. And only characters formed after this date are eligible.
Remember to register your characters using the SFMG Registration Form.
All characters must bear the letters "SFMG" at the end of their names.
You must be a member of the guild Starforge Mak'Gora. So, don't forget to request an invitation from them.
Here's a video to help you with the registration process:
Qualifiers Stage
If you can reach level 60 by October 30, then you are qualified to progress into the Qualifiers Stage. Normal duels will ensue to determine the top 32 players. By securing a spot among them, you will then proceed to the final stage: the Mak'gora Finals. Specific rules and the format for the Qualifiers Stage will be disclosed at least a week prior.
Mak'gora Finals
The ultimate showdown will unfold on October 31. 32 strongest contenders, filtered through the Qualifiers Stage, will enter a bracketed face-off.
Their next objective is to challenge their opponents to a Mak'gora. As the day concludes, only one victor remains. They will be crowned as the King or Queen of Death. Thus, seizing their share of the prize pool.
Schedule
For your convenience, below is the full schedule of the event:
| Date and Time | Activity |
| --- | --- |
| October 6, at 10:00 AM PST / 12: 00 PM CST | Character Creation and Registration Opens |
| October 6 – October 30 | Leveling Stage |
| October 30, at 10:00 AM PST / 12:00 PM CST | Qualifier Stage |
| October 31, at 10:00 AM PST / 12:00 PM CST | Mak'Gora Finals |
Where to Watch the Mak'gora Tournament 2023
The Qualifiers and Mak'Gora Finals will be broadcast live. You can find them on the Twitch Channels of Esfand, Sodapoppin, and Xaryu, starting at 10:00 AM (PST) on October 30 and 31. Additionally, streamers are welcome to co-stream these events. However, don't forget to check out Blizzard and Twitch's terms of service and the SFMG Rules, Regulations, and Code of Conduct.
Well, are you ready to take up your arms and march into battles? Or are you more interested in the role of a spectator? Let us know in the comments!