Dragonflight Patch 10.2: All News and Updates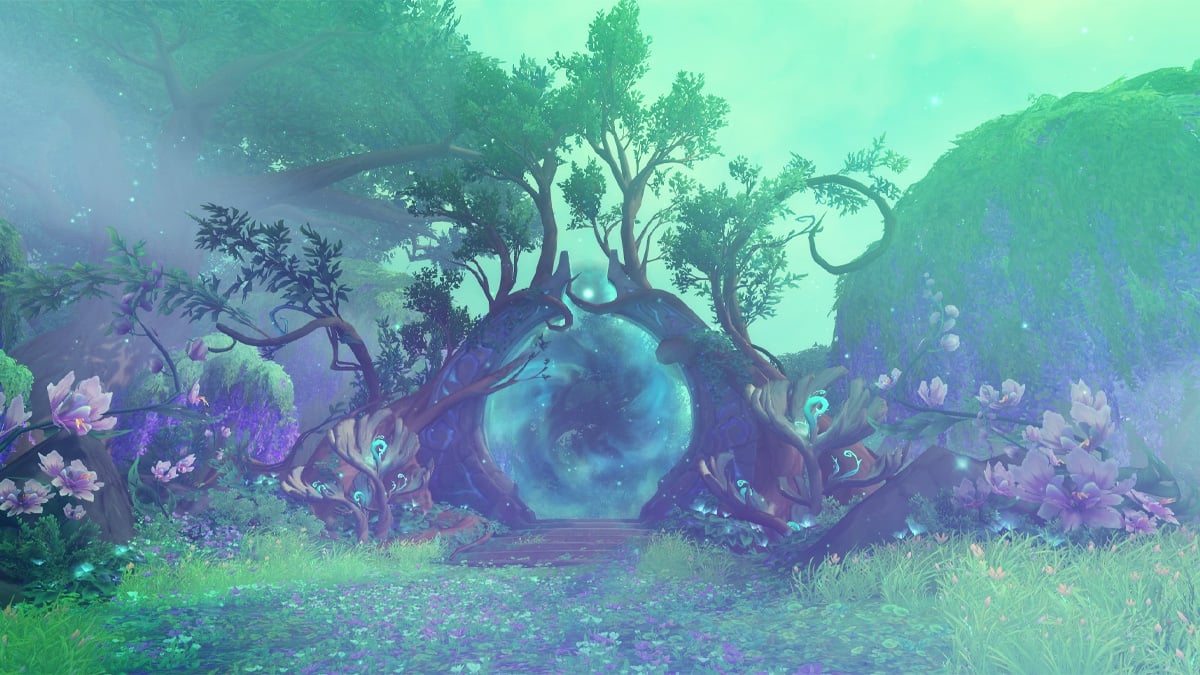 In the most recent episode of WoWCast, Taylor Sanders, Assistant Lead Encounter Designer, and Anne Stickney, Lead Narrative Designer, unveiled all the news and updates incoming to Patch 10.2: Guardians of the Dream.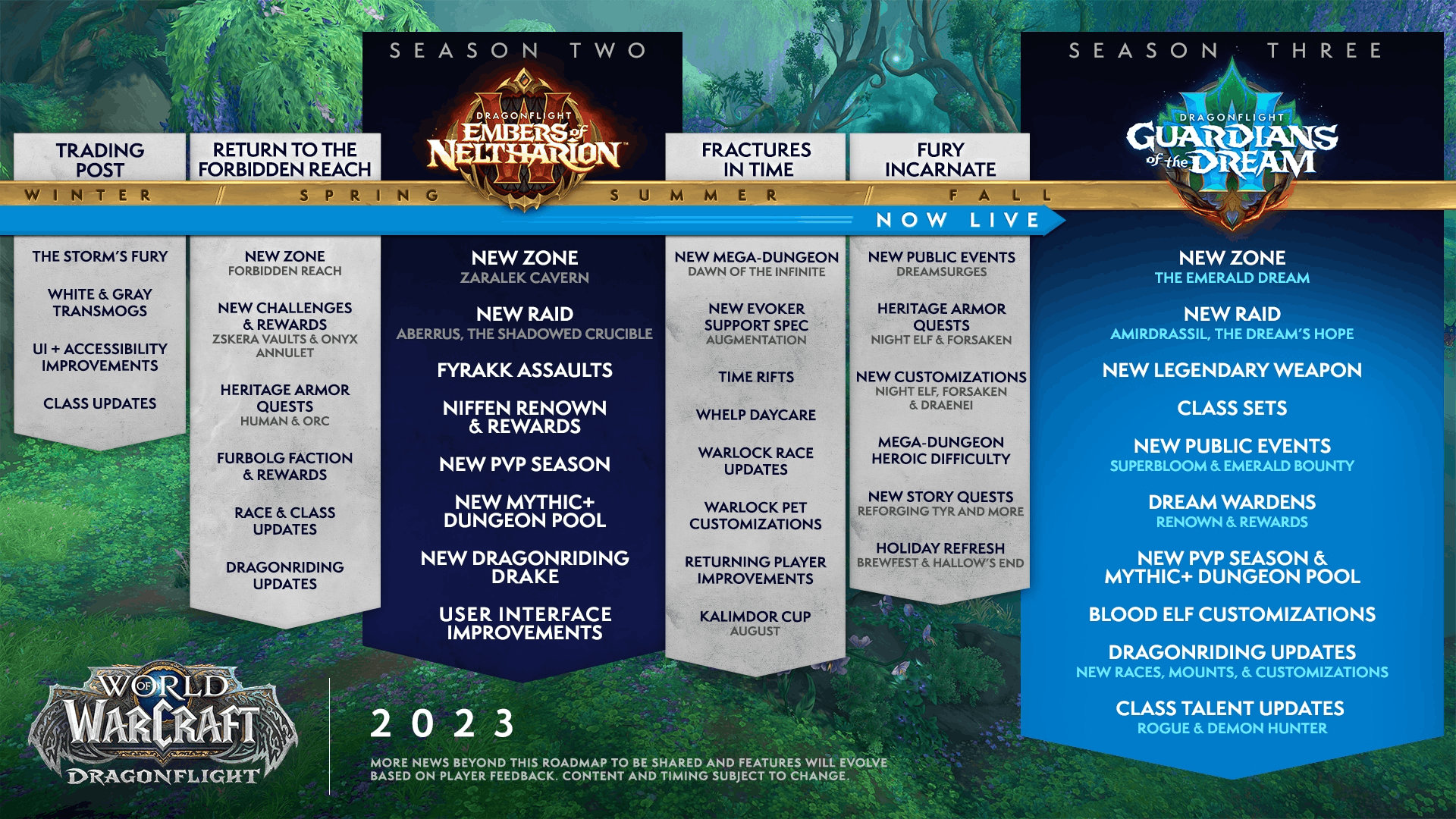 They also provided a comprehensive overview of what players can expect in Season 3. For instance, Mythic+ dungeon rotation, the raid content, the ongoing storyline, the introduction of a new legendary item, and a plethora of other exciting additions. Below, we've compiled all the information that has been disclosed about Patch 10.2 thus far.
New Open-World Location
The new open-world location will be the Emerald Dream, accessible to characters of any class. Players will have the opportunity to explore both the familiar green groves of the Emerald Dream and the scorched valleys within this world, which have been attacked by the forces of Fyrakk.
During their adventures, players will find themselves in the legendary location of the Emerald Dream: the Eye of Ysera, which is the center of the Dream.
Many iconic characters connected to the Emerald Dream in the past will participate in the events of Patch 10.2.
Dragonflight Patch 10.2 Activities
Players will have three new activities coming to 10.2:
Super Bloom: Protect a massive ancient being as it moves from one point to another, similar to escort and payload protection missions in Overwatch.
Emerald Frenzy: The activity will begin immediately after the successful completion of "Super Bloom." The main objective is to defeat everything that moves in a specific area. Players will be able to acquire standard loot, seeds, and a new currency drop from defeated enemies.
Emerald Bounty: Piles of soil are scattered throughout the location, where players must plant various seeds to grow new sprouts. These sprouts will grow for 5 minutes, and other players can enhance them during that time. The more powerful the sprout becomes, the better loot all participating players will receive upon event completion.
The Dream Wardens — New Faction with Renown Progression
This faction includes various:
Druids
Treant Bears
Dryads
Other representatives of the Emerald Dream
Players can earn new cosmetic rewards by progressing their reputation with this faction.
Dragonriding, Mounts, and Pets
Dragonriding
In the Emerald Dream, there will be new dragon races, and players can start flying around the location from the day the update is released. Players can also unlock new cosmetic options for their Netherwing Drake if they acquired it from the Trading Post.
There will be a new type of mountable drake — the Faerie dragon. Resembling a magical dragon but is much larger in size, its name is Flourishing Whimsydrake. You can find all of its customization options here.
Players can find new dragon glyphs in the Emerald Dream, allowing them to unlock a new dragon talent called "Second Wind," which instantly replenishes some of their Vigor when used.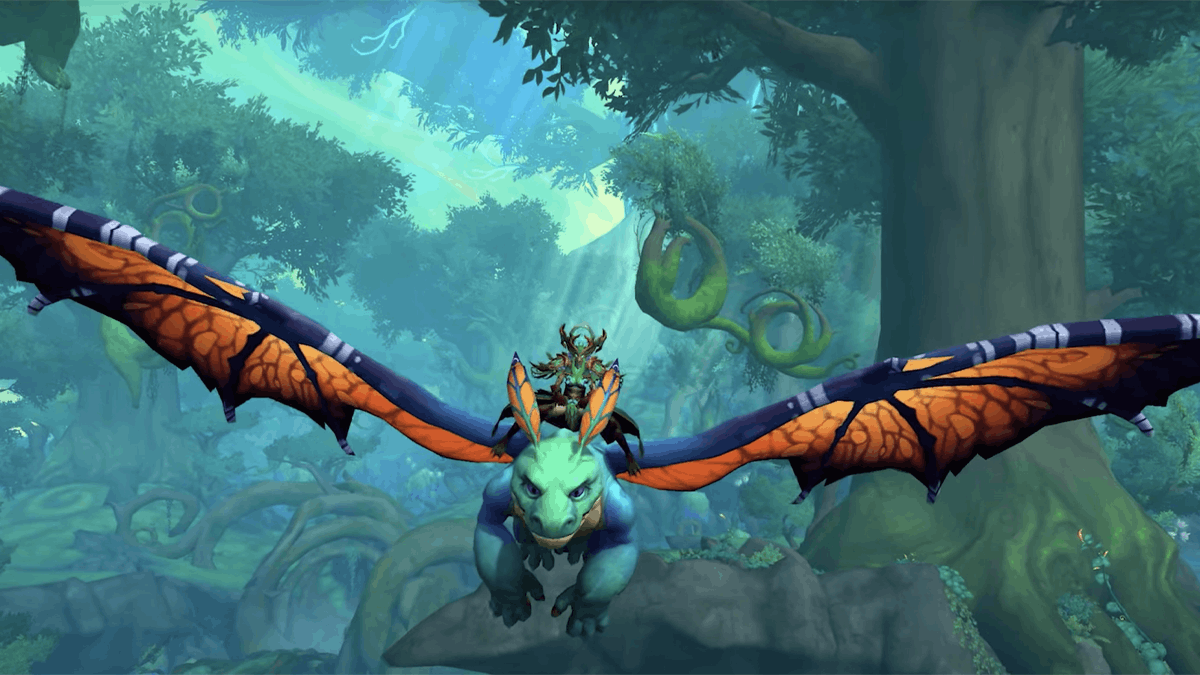 Mounts
The arrival of the first non-dragon-related mount that utilizes the dragonriding system.
All incoming mounts to Dragonflight Patch 10.2.
Pets
Dragonflight 10.2: Get Hunter beast pet Fiery Spirit Somnowl
New Raid, Legendary, and Mythic+ Rotation in Dragonflight Season 3
New Raid: Amirdrassil: The Dream's Hope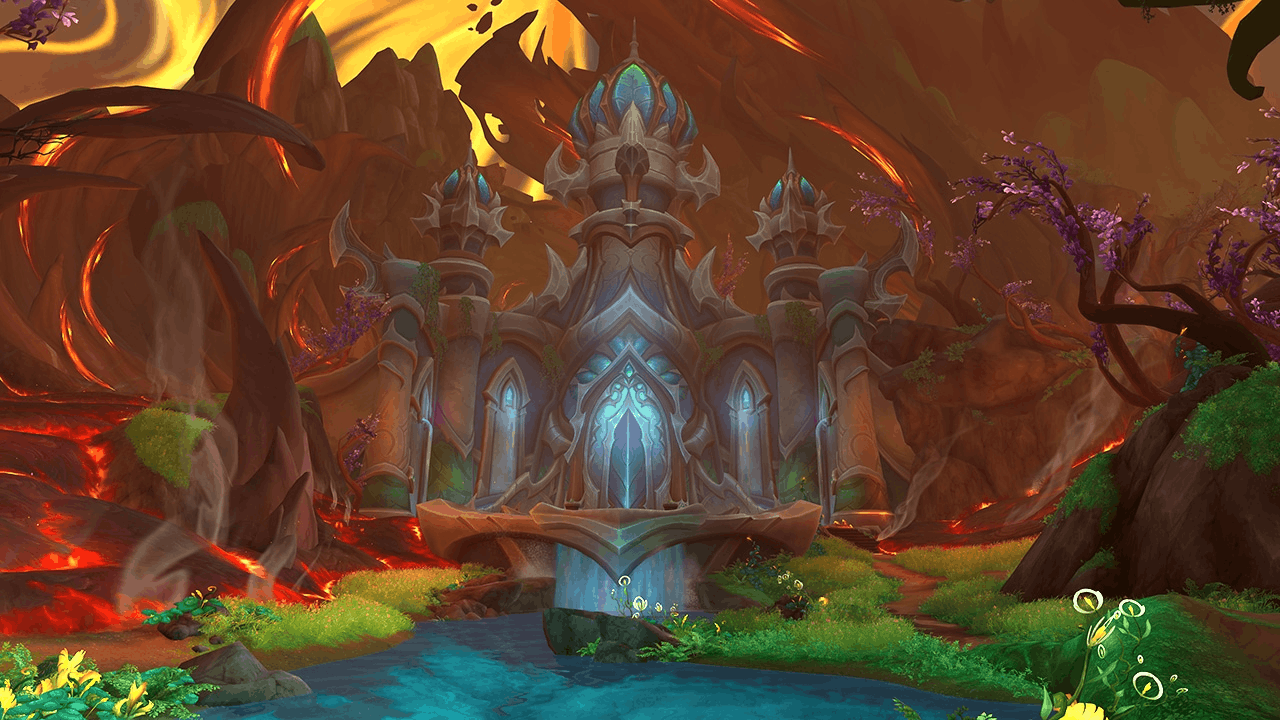 In the third season, players will gain access to a new 9-boss raid. Located within the Emerald Dream, Amirdrassil: The Dream's Hope is its name. It features two distinct wings: one untouched by Fyrakk's invading forces and the other completely burned down, resembling the Firelands.
For one of the raid encounters, players will need to use their dragonriding mounts.
The final boss of the raid will be Fyrakk himself.
For more information, check out our comprehensive Dragonflight Patch 10.2: Amirdrassil, the Dream's Hope Guide:
A New Legendary
Dragonflight Patch 10.2 will haul along a new Legendary. It's a two-handed axe called Fyr'alath, the Dream Render. This axe is the personal weapon of Fyrakk and will drop from the final raid boss.
Building on the experience of the legendary for Evokers, players will have a more predictable way to obtain the new legendary axe. Below is what it looks like.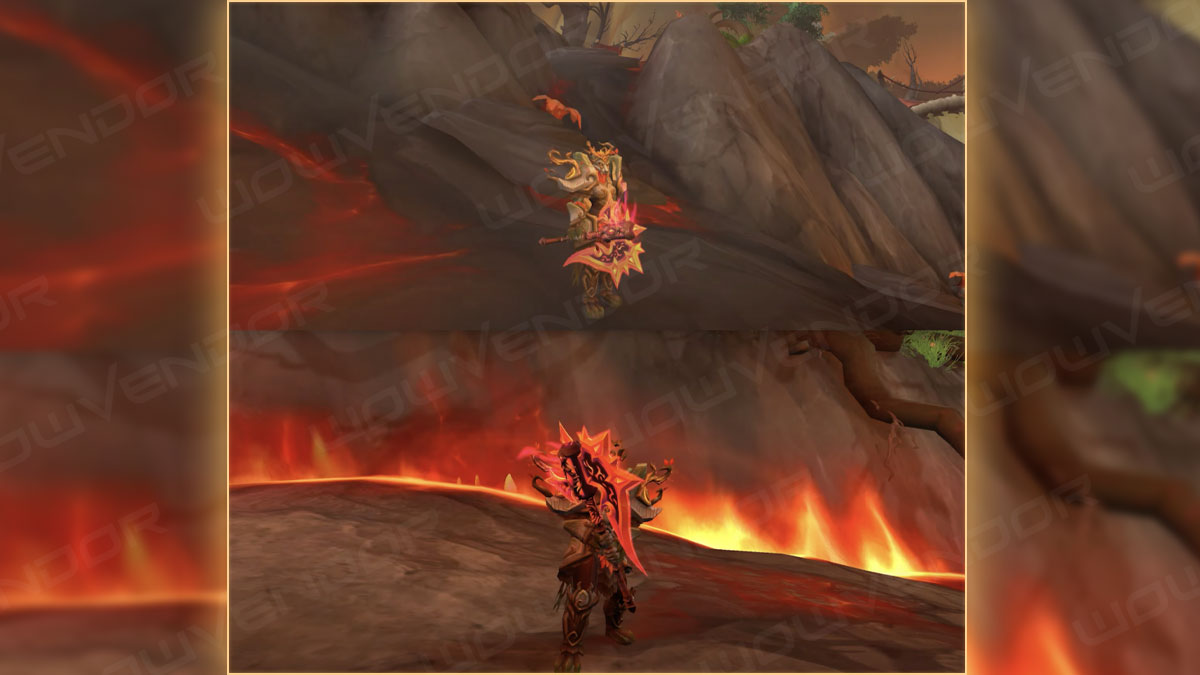 Mythic+ Rotation in Dragonflight Season 3
In Season 3, there will be 8 new dungeons available in Mythic+ rotation: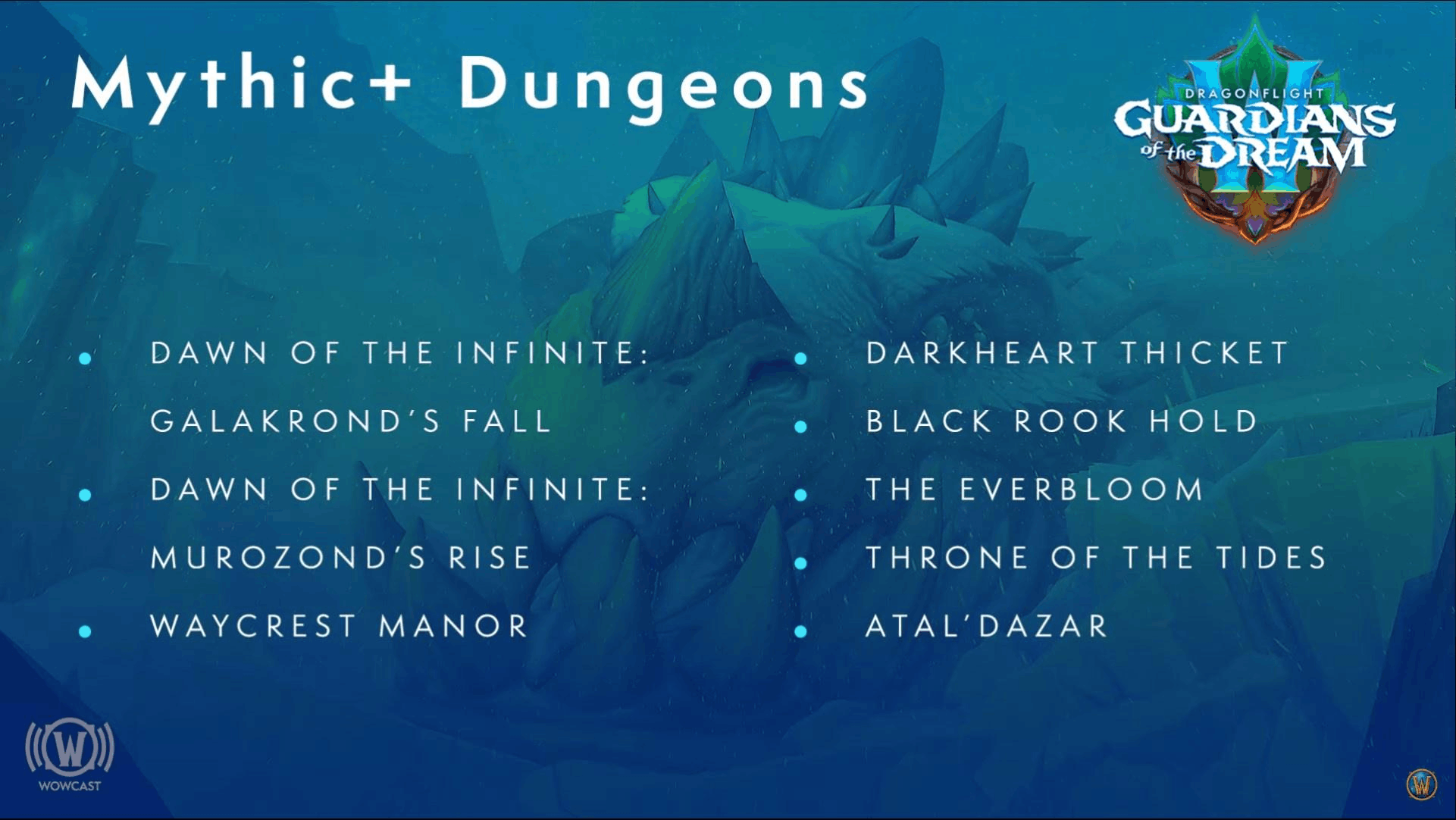 Classes
All 13 Class Tier Sets Dragonflight Patch 10.2
Among a plethora of news and updates, the developers officially unveiled the tier sets for 11 out of 13 playable classes. While two of them still remain shrouded in mystery, avid fans need not despair. The diligent dataminers over at Wowhead have already unearthed them as soon as the news was out. Check out all 13 class tier sets in Dragonflight Patch 10.2 in the article below! It's constantly updated as soon as there is new information, so you may want to bookmark it.
Druid
New Customizations
Druids are receiving lots of love in Patch 10.2. Wowhead dataminers have already managed to haul up a slew of new customizations. And if you are interested, then here's the guide on "How to get Druid of the Flames: Druid Fire Cat form."
Others
Improved Resource Bar graphics.
The Dragon Aspects' Eyes are glowing.
Iridikron has gone in an "unknown direction," and the main villain of Patch 10.2 will be Fyrakk.
After the fall of Fandral and Ragnaros, the Flame Druids are few in number, but after the burning of Teldrassil, a significant number of Night Elves have joined their ranks.
Players will be able to discover a wealth of lore about Night Elves, Druids, and others from Warcraft III.
The PTR will be launched later this week.
For a limited time, players can participate in a new "Solo Brawl" rule-set battleground.
Keep an eye on this article so as not to miss out on any important beats of development! It will be constantly updated with the freshest information.