The Legend of Zelda: Tears of the Kingdom Art Book Leak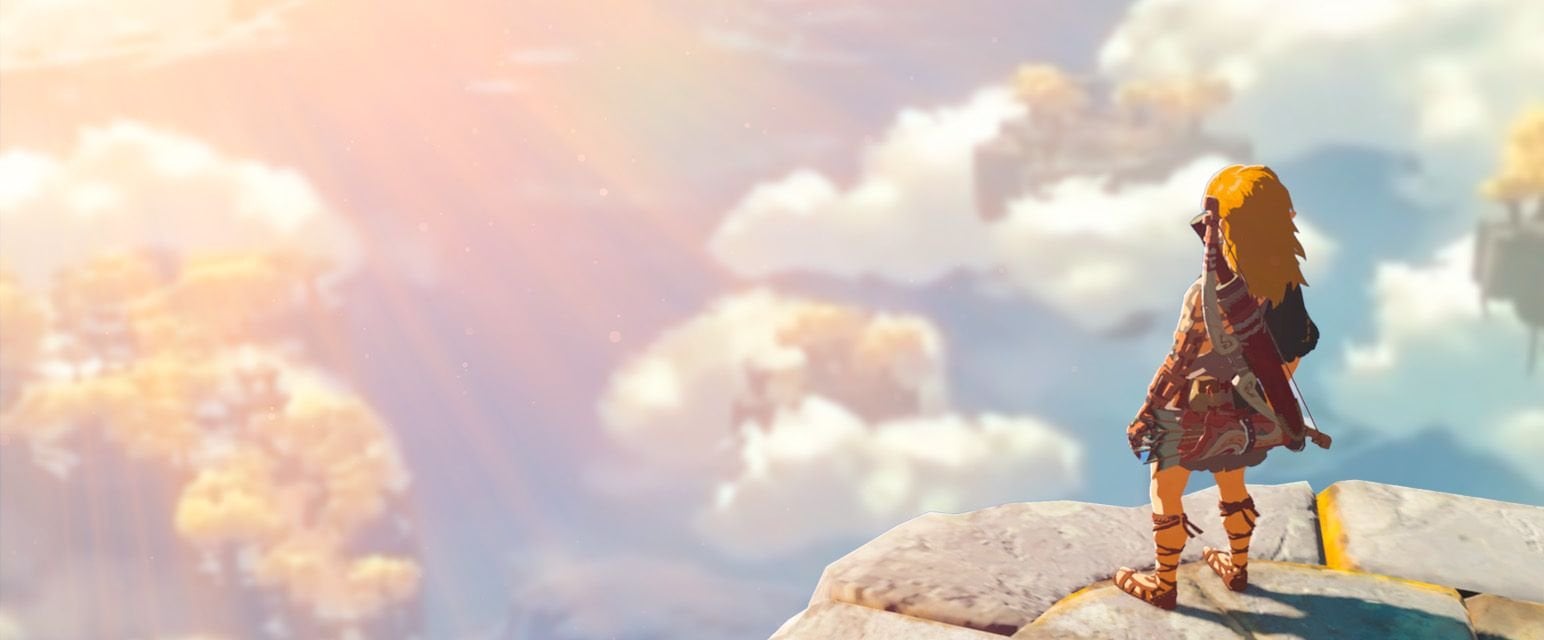 The Legend of Zelda: Tears of the Kingdom's (TotK) art book has been leaked online ahead of the game's release date. If you are interested, the link to download the whole art book is at the end of this article. And don't forget to check out Eiji Aonuma's 10-minute gameplay footage. You will definitely find an interesting hint about underwater exploration in TotK there. With that being said, let's delve into the captivating and intriguing artwork of your favorite game.
The art book is one of the many items in the ToTK Collector's Edition bundle. It's set to release on May 12, same day as the standard edition. Besides what has been unofficially disclosed online, the bundle also includes a Steelbook, a poster, and a pin set.
The Zelda community has been poring over the 204 pages leak. They feature artwork showcasing everything from the title's environments and enemies to its non-playable characters, weapons, and armor. While there are details suggesting what may happen to the story, open world, gameplay, and mechanics, Nintendo was wise not to reveal any significant spoilers in the art book. Yet, it's possible that some of the content may still spark speculation and theories within you.
Unfortunately, we have decided to take down the pictures from the art book due to obvious copyright reasons, but as stated above, you can still find the link to download the full art book at the end of this article.
Spoiler Alert
The following content holds exciting details and a link to download the entire art book. However, it's important to note that it does contain spoilers. So, proceed to view at your own risk.
Of particular interest is the return of the ReDeads, one of the franchise's recurring enemies from previous games.
There is also an armor that resembles Zant's in Twilight Princess.
And that's not even the bombshell. As you will also catch a glimpse of Link from Link's Awakening. However, if you take a closer look, you can see that his head and neck are oddly connected. As if he's wearing a hat rather than having an actual head atop his neck. And to add, the Japanese words can be roughly translated to mean "Dream Hero clothing," suggesting that it may be simply a cosmetic outfit. However, the idea of all the different versions of Link coming together in TotK is undoubtedly exhilarating. Just imagine the possibilities!
You can download the entire Tears of the Kingdom art book in the comment of Redditor Player0914.
The leak comes less than three months ahead of the highly-anticipated Breath of the Wild sequel's release date, leaving fans of the franchise more restless than ever.