Is Destiny 2 Worth Playing: 2023 Year Experience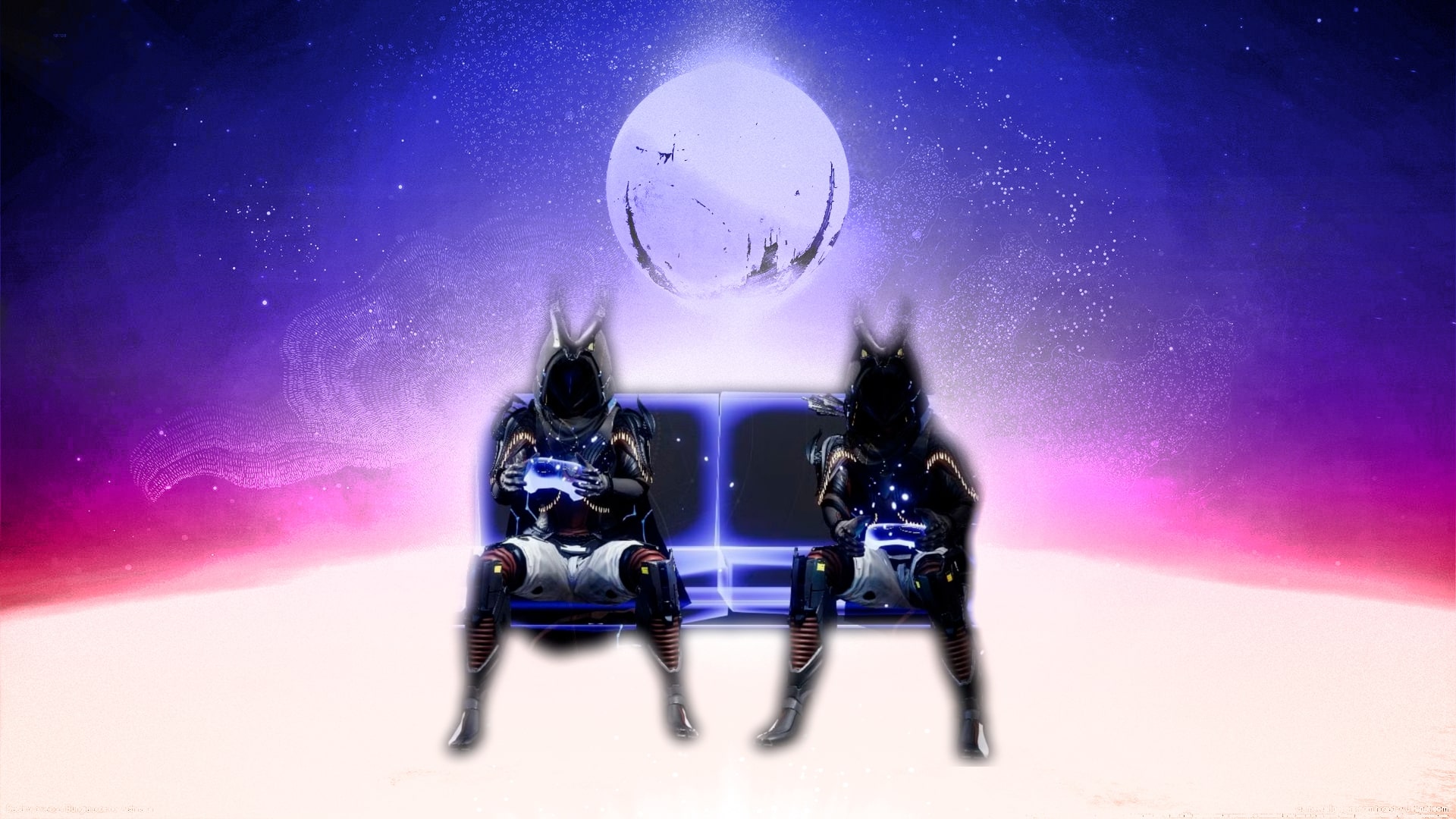 After a recent presentation by Bungie, many gamers have been considering whether to return or even start playing Destiny 2. However, before fully immersing yourself in the D2, there are quite a few questions about whether it's worth doing at all.
In this article, you will find answers to all your questions about D2 and even learn how best to immerse yourself in this MMO Shooter. Let's not waste time and get started on exploring your question!
Should I Play Destiny 2 at all?
Let's be honest with you — Destiny has many different flaws. Some are especially significant, others less so, but we would answer as follows despite their presence. Yes, you should try Destiny 2, as it is one of the best shooters on the market, offering a content ocean with constant live-service support, which won't stop in the coming years. Right now is the best time to delve into the saga of Darkness and Light, as it is at its climax, and even more adventures await us after it.
In this FPS title, you'll discover anything to your liking:
PvE with dozens of different types of enemies and various activities
Incredibly challenging and intriguing endgame
Deep and skill-requiring PvP content
Unique PvPvE mode with the capability to fight against mobs and Guardians
Moreover, players often try all these things in the free-to-play game version, which may have less content but should provide motivation to immerse themselves fully in expansions.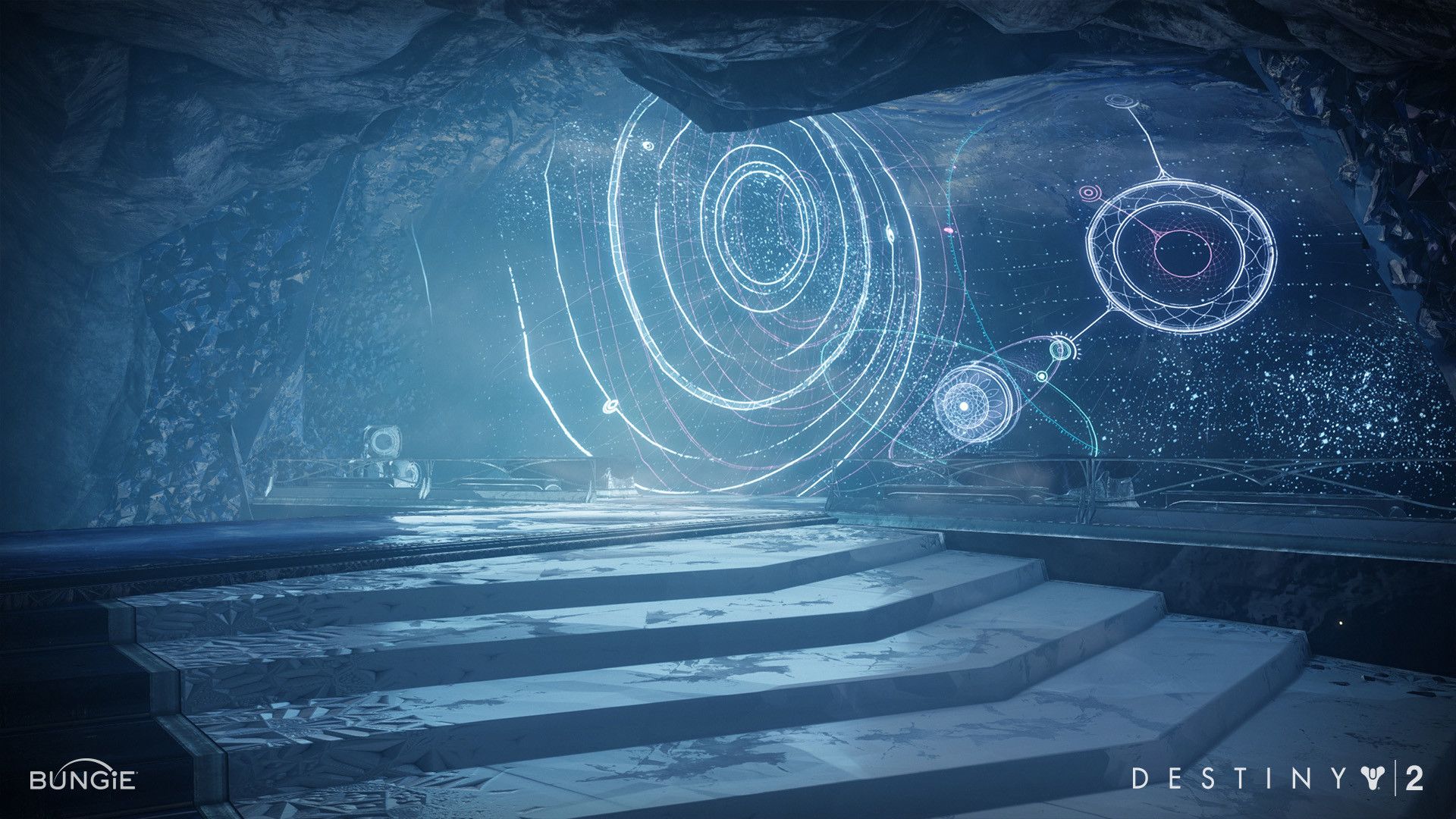 If such an answer is not enough for you, let's go through each point in detail and formulate a specific, logical conclusion at the end.
Destiny 2 Pros and Cons
First and foremost, we should look at this MMO shooter's positive and negative aspects. As one of the main reasons, we have compiled a reasonably concise and understandable table, which immediately answers all your questions about the content and the game's condition.
Pros
Cons
• Superb gunplay
• Variety of Builds
• So much content
• Excellent endgame experience
• Fascinating Storytelling and deep lore
• Ability to get cosmetics for gameplay
• You'll spend a lot of time playing
• Really limited F2P
• High entry threshold
• Price for paid content
• Not all cosmetics are free
• You have to spend a lot of time
We'll briefly explain each point, as we have a complete analysis later. The gameplay is incredibly engaging, where imagination, skill, teamwork, and player strategy are fully encouraged. There is so much content and many Guardians spend hundreds, if not thousands of hours, to explore it thoroughly. The setting and plot component will please those who like to delve into all the details, while everyone else may find dozens of videos on YouTube with lore stories. Despite various scandals with Eververse, Destiny remains as a live-service game where you have the ability to unlock most of the cosmetics for free while playing. However, there is a considerable downside in the form of F2P, which provides very little activities and instead can be described as a Super Trial Version.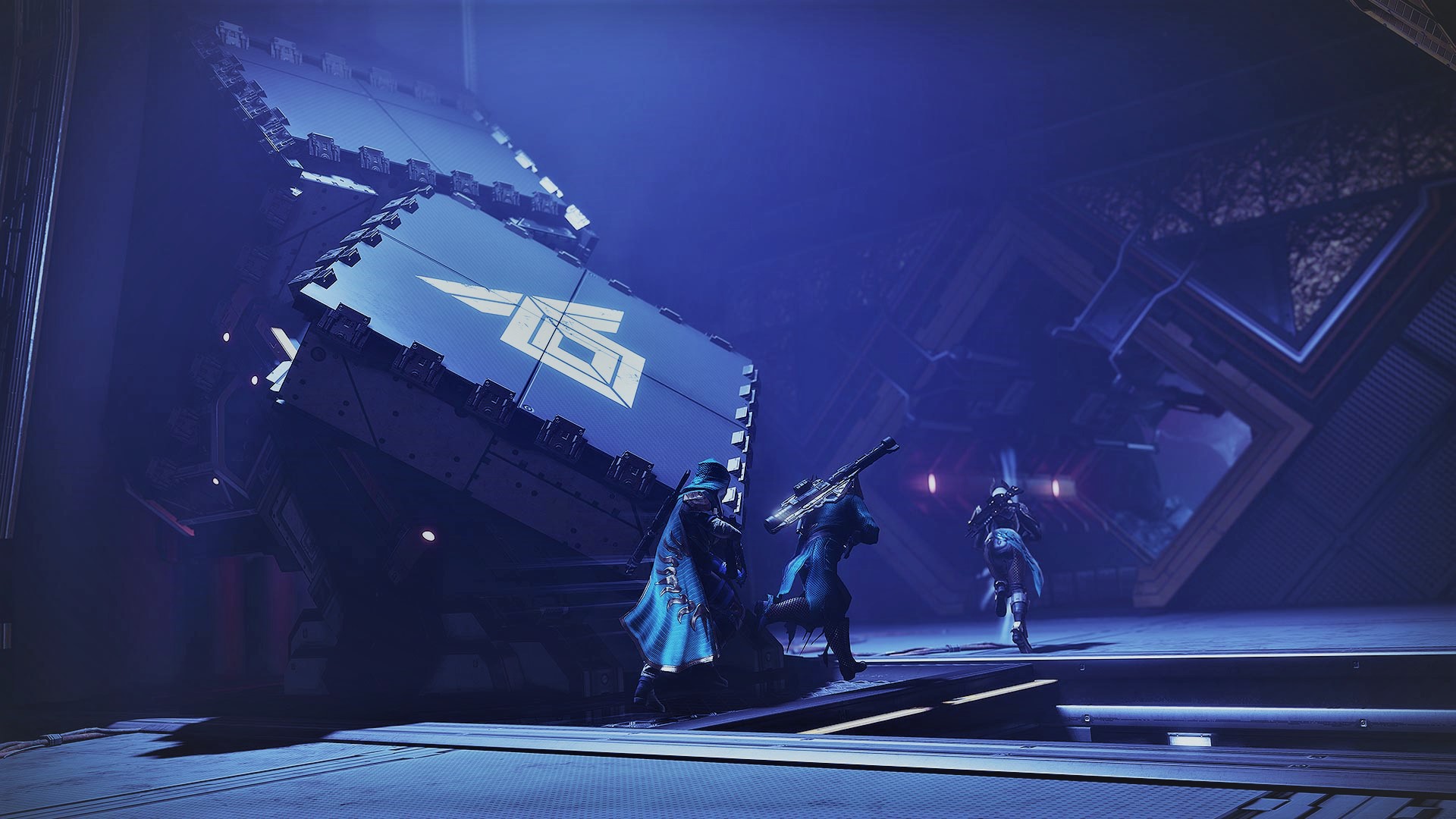 Still with us? Then you are clearly interested! Let's move on to a voluminous explanation of the project's content.
Gunplay and Space Magic
If you're familiar with Bungie titles, you know how incredibly satisfying and fun the gunplay is in their titles. You have dozens of weapon types to choose from, each with its own archetypes, unique features, and perks that flip the gameplay entirely. Shooting at enemies feels incredibly pleasant due to the fast pace of the game and the satisfying feeling of victory over hordes of enemies, for example, when activating some incredible perk. You can't take away Destiny's best gunplay, complemented by your characters' abilities.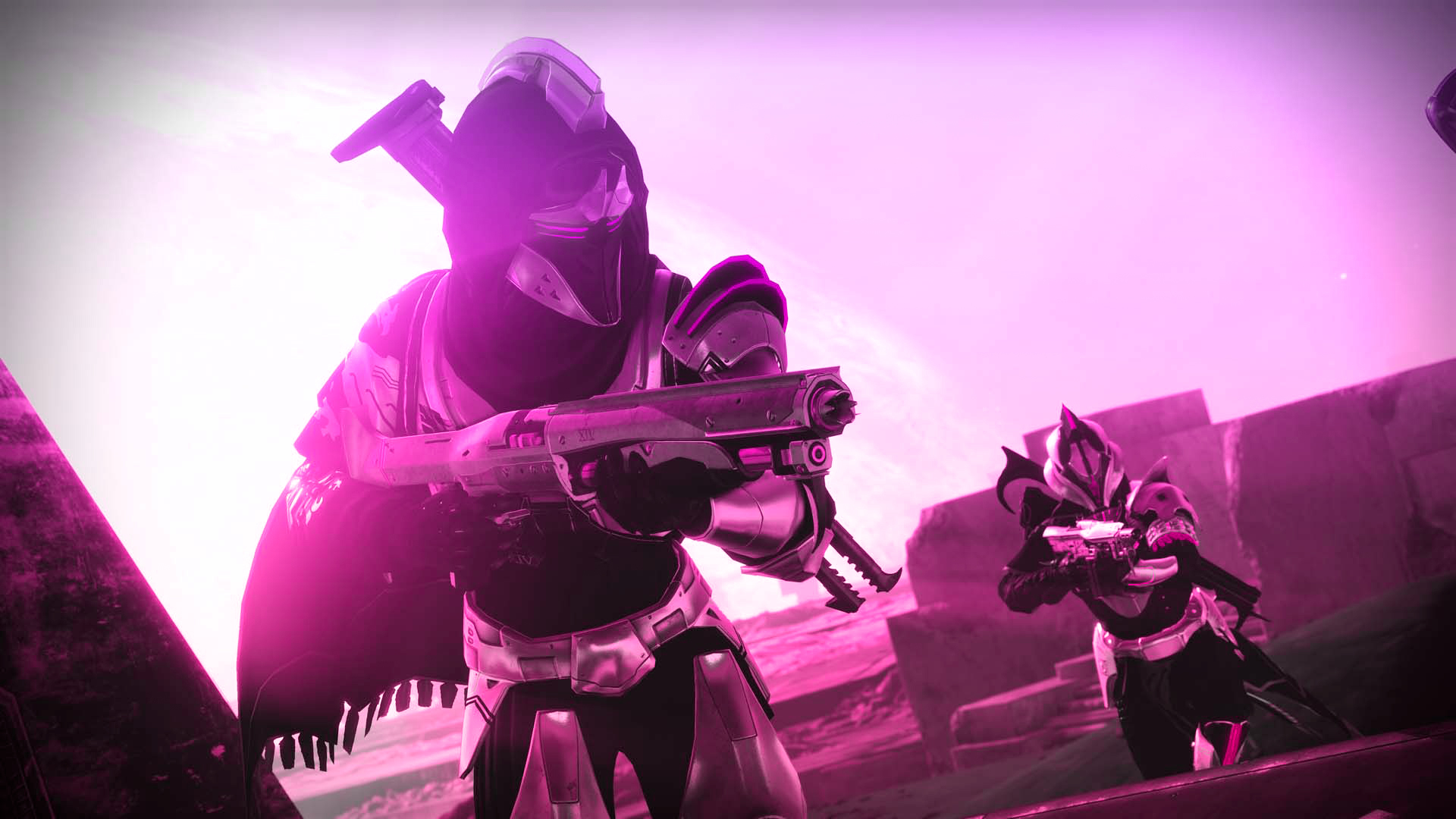 Oh yes, exactly. Do not forget about the central part of the franchise — the Abilities of your main character. You have three classes, each of which is entirely unique, even in jumps. Without expansions, you will immediately have access to three elements: Solar, which burns enemies and heals allies; Void, elegantly cleaving enemies and helping Guardians survive; and Arc, suitable for those who love the feeling of speed. Is it worth mentioning that individual subclasses are fully customizable, giving access to thousands of different builds?
Destiny 2 Free-to-Play: Content and Activities
As we've already mentioned, F2P could have been much more extensive, as it was back in the day, which is why gamers often recommend playing D2 then. Unfortunately, with the release of Beyond Light, much of the core game was removed, such as the original campaign. In the base game, some things may still engage you to play and fall in love with D2.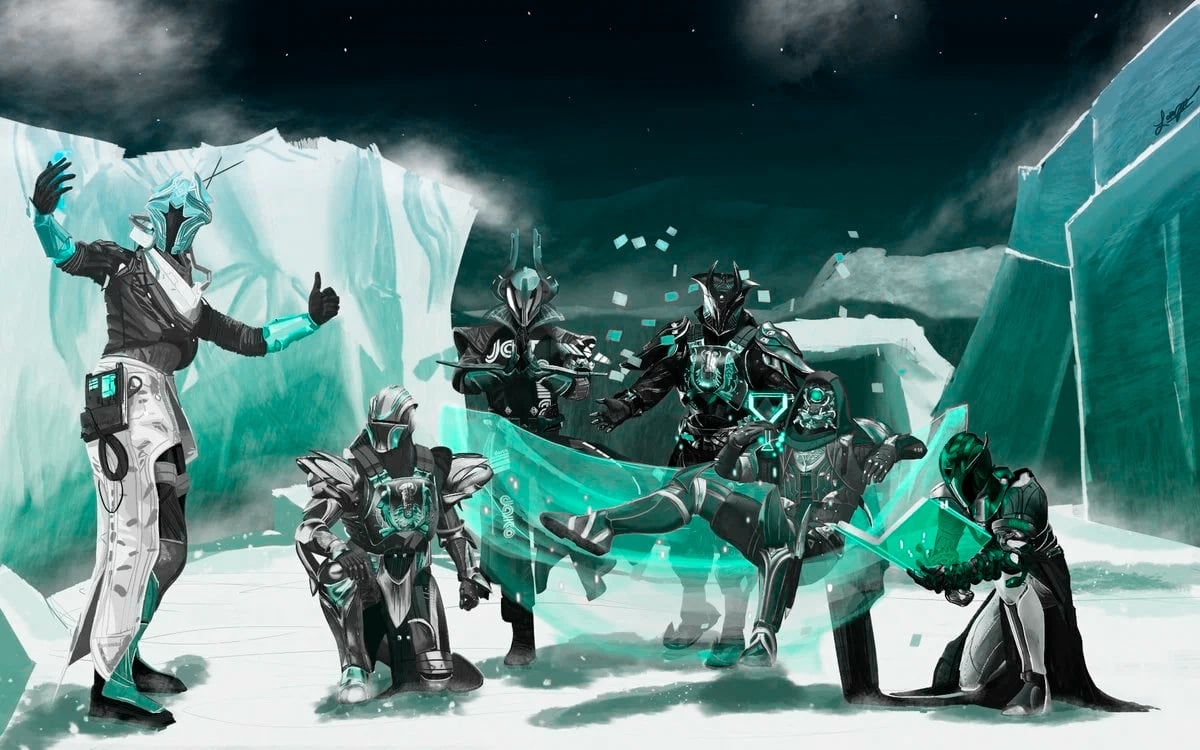 New Light
The first thing you'll encounter after creating a character is a prologue mission and a special quest line called New Light, designed to introduce you to the game. Unfortunately, New Light isn't well-made, and some players still don't fully understand what they have to do. Specifically for the latter point, the latest DLC added Guardian Ranks to assist them in better understanding the purpose of their wanderings and what to do in the upcoming gaming hours.
First Missions in Paid Campaigns
The second thing you might entice is access to the first campaign missions in the Shadowkeep, Beyond Light, The Witch Queen, and Lightfall. You can touch the latest DLCs, slightly sensing whether they're worth buying and whether they'll interest you at all. In the Lightfall expansion campaign, you even have the ability to try Strand, which might be additional motivation to decide if Destiny 2 is worth playing without DLC.
Destinations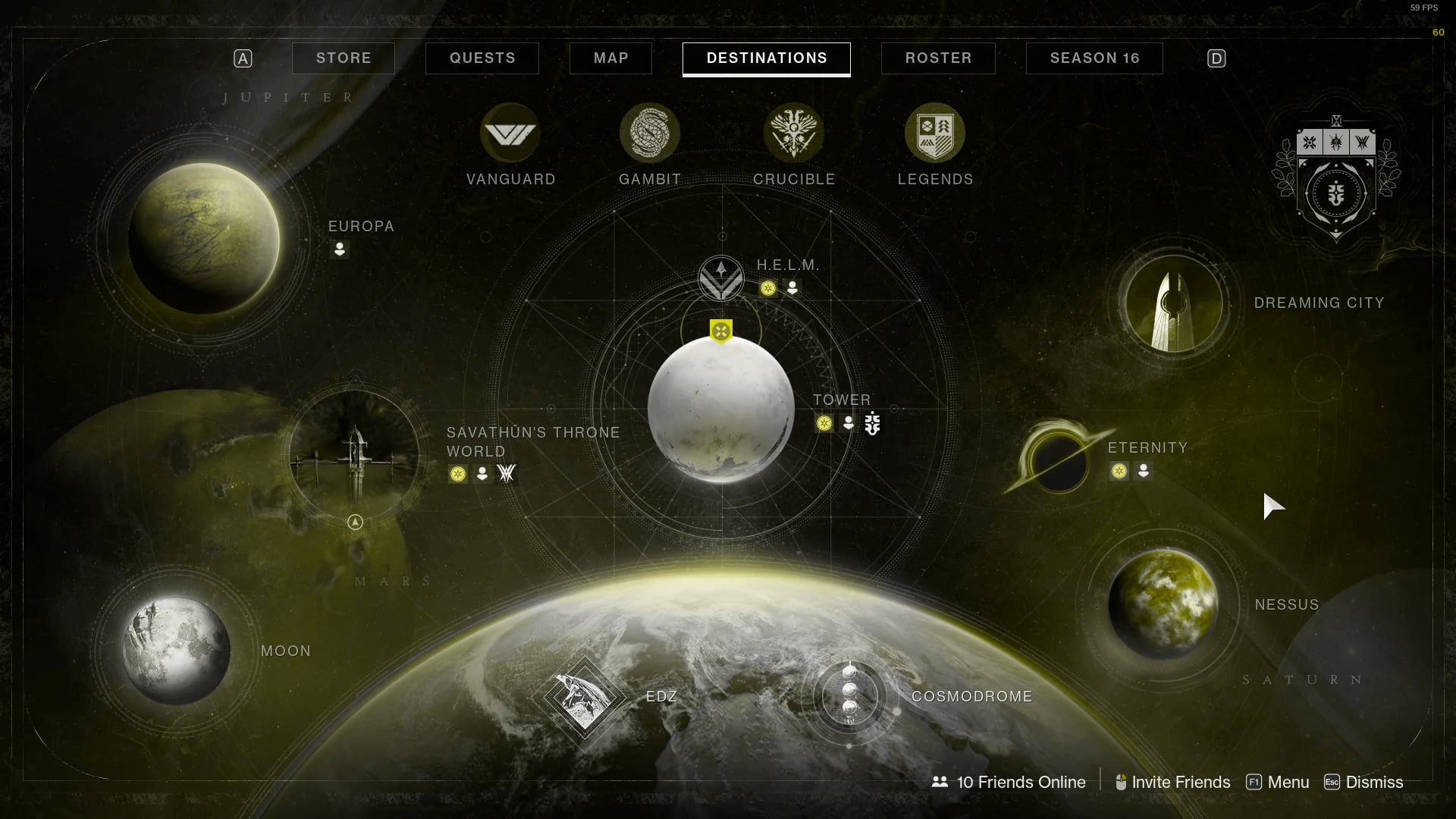 Everyone still has access to all locations, including those from paid expansions. You can perform patrol missions, public events, and Lost Sectors on them. In Patrols, you must carry out simple tasks like scanning the terrain or destroying a certain number of specific combatants.
Public Events is a more exciting activity, and it appears every couple of minutes, where Guardians must unite and finish a limited-time task. As a reward, players receive a considerable amount of Glimmer, the main currency in D2. But if you want more rewards, always trigger Heroic Versions by meeting certain conditions.
Some Destinations have unique activities that anyone may try. First and foremost, let's talk about Dreaming City, where you can play Blind Well. On the Moon, you'll find a Horde mode called Altars of Sorrow. Last on the list, of course, is Neomuna, where F2P gamers may experience two activities: Vex Strike Force and Terminal Overload. Although the first one appears quite rarely, you are guaranteed to receive Exotics.
The most exciting F2P activities on the planet are often Lost Sectors. By completing each one the first time, you unlock the ability to do them at a higher difficulty. However, Legend and Master Lost Sectors have a specific rotation that changes daily. In them, you may get particular Exotic Armor available to you.
Core Playlists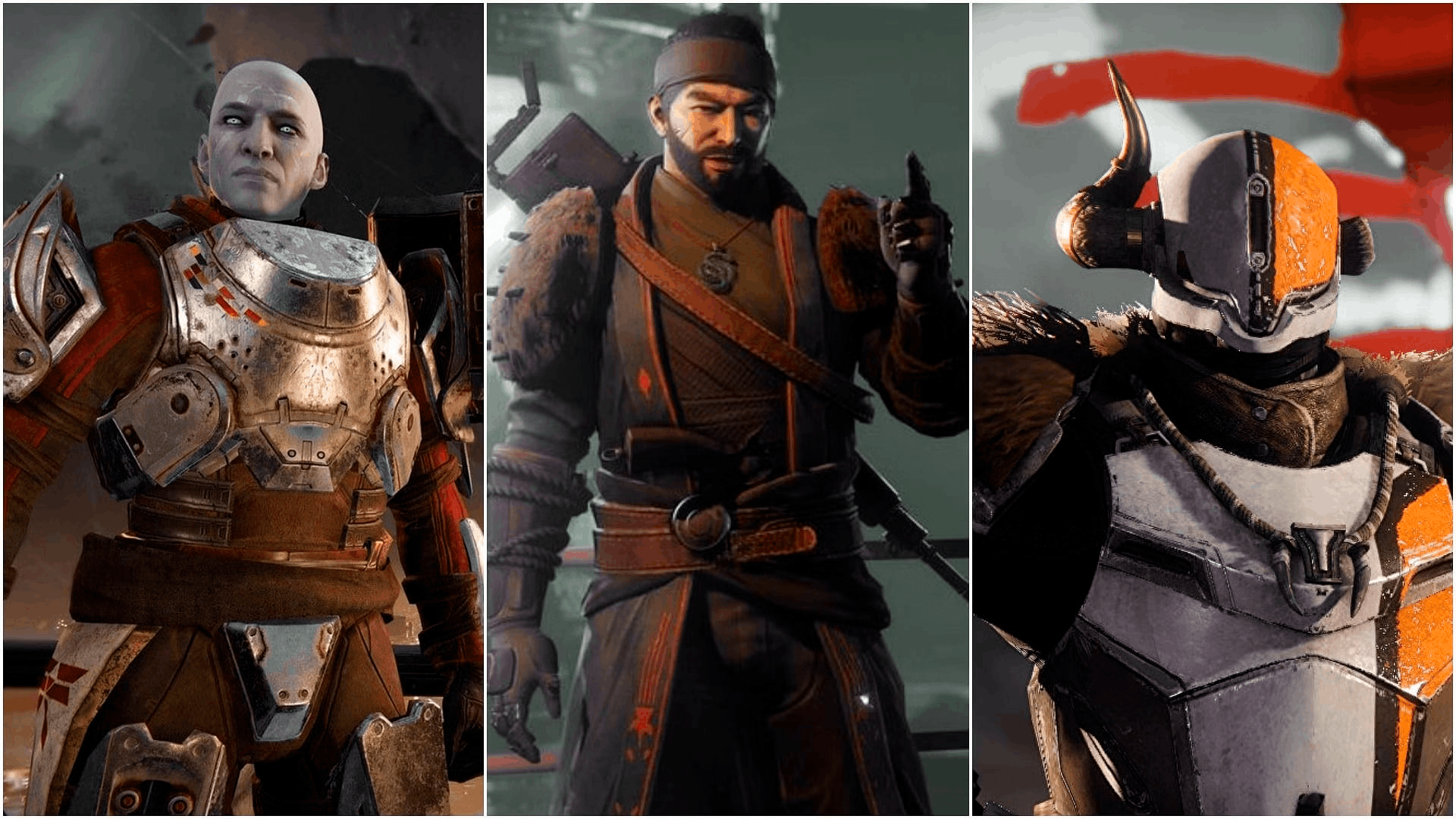 Everyone still has access to Ritual Activities, where they participate in special Vanguard missions, test their strength against other Guardians, or try a unique PvPvE playlist. Each activity has a unique Loot, which you may focus at Vendors like Zavala, Shaxx, and Drifter.
In Vanguard, you have access to two types of Activities: Vanguard Ops and Nightfalls. In these, you experience short missions with a unique location or mechanic. The Vanguard Ops Playlist allows users to access all Strikes and most Battlegrounds (even from those DLCs you don't have). Nightfalls are classified as an Endgame Activity, with four different difficulty levels ranging from Hero to Grandmaster. In Nightfalls, you only have access to specific Strikes or Battlegrounds that rotate on a weekly basis.
In Crucible Playlists, everything is available except Trials of Osiris. You have the option to choose from fun modes, classic capture points, competitive matches, or create a custom lobby to battle with friends. Additionally, you may participate in Iron Banner every couple of weeks with lots of cool Loot (including Armor from past years). Of course, at first, it may be uncomfortable playing Crucible due to your loadout, but there are potent weapons in PvP at F2P.
The Gambit is the most unique mode in all of Destiny. The essence of Gambit lies in the battle of two teams whose goal is to fill a bank and defeat Primeval, the final boss. The bank should be filled with special Motes that drop from defeated enemies, and the higher the rank of the mob, the more you will receive. By depositing 5 to 15 motes in the bank, you summon various Takens with different levels to the enemy's side, which block access to the bank until defeated. Besides, Guardians invade each other to destroy other players with motes or heal the boss by defeating Guardians. The PvEvP activity is quite interesting and has a good loot too.
Dares of Eternity
With the release of the 30th-anniversary bundle, Bungie made a small yet delightful gift for F2P players — Dares of Eternity. It's a 6-person activity where you have to pass the trials of Xur and a mysterious cosmic horse. Dares of Eternity can captivate you for dozens of hours since each passing is unique and different from the previous one, and it just allows you to have fun destroying dozens of mobs. Also, Xur sells useful items, but more on that matter in other article.
In addition, you may get some of the best guns in all F2P D2, which you have the ability to even craft. Moreover, everyone is given the opportunity to obtain the Forerunner Exotic Sidearm, which is a reference to a pistol from Halo and one of the best Exotic Sidearms.
In-game Events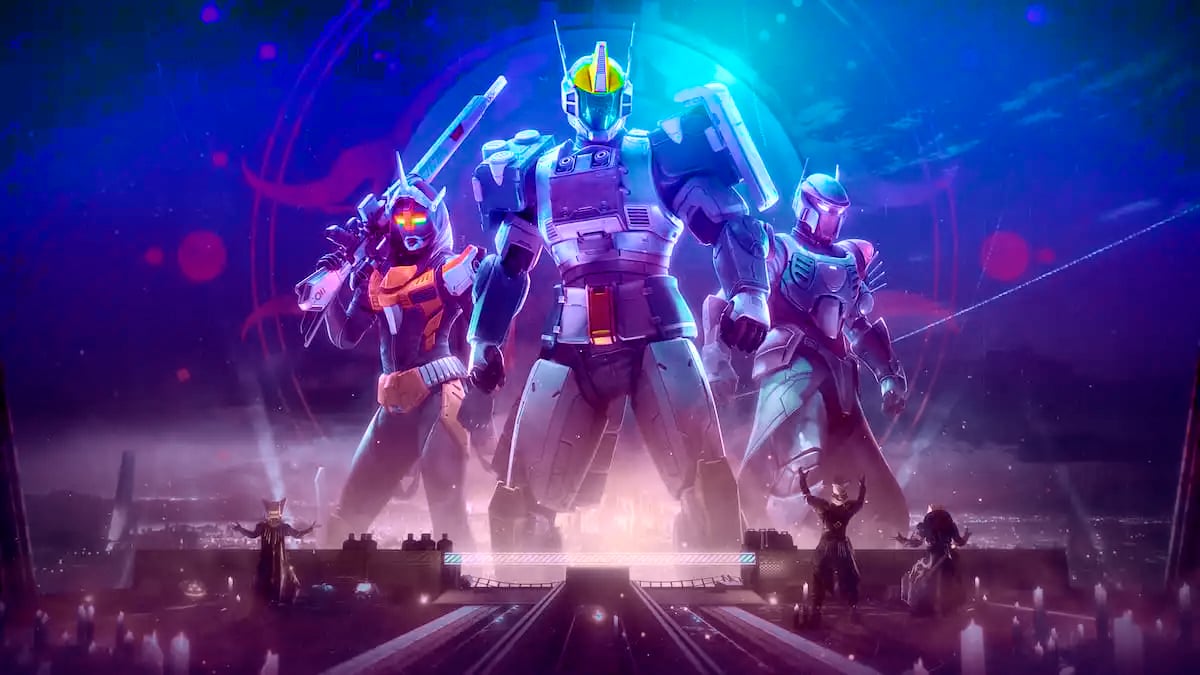 It's worth mentioning the Events, which occur once a season, and during which you get loads of various Loot, whether it's unique weapons, upgrade materials, or cosmetics. By way of example, in the fall, you should try a special Halloween event where you acquire special Armor chosen by players in voting. In the winter, you'll have The Dawning — the coziest event where you go to various NPCs with gifts and get a lot of cool Loot, like the excellent Avalanche Machine Gun. In the spring, you experience Guardian Games to fight and protect the title of the best class in D2. And finally, in the summer, an excellent newcomers event named Solstice, where you easily earn high-stat Armor.
Endgame
The main thing in D2 is, of course, the Endgame. And it's the best reason why is free Destiny 2 worth playing. There's plenty available for F2P players, and it can easily take tens of hours from you.
Let's start with Dungeon, specifically Prophecy, as it's the only one available to all Guardians. In it, you may get decent guns, but most importantly, enjoy beautiful visuals and encounters that will challenge you. As soon as you're ready, gather a team of three to challenge yourself in this appealing Dungeon.
Raids have always been considered the best content in D2, so Bungie couldn't leave F2P players without it. You will have access to Vault of Glass, where you'll fight Vex and even time travel, and King's Fall, where you'll fight one of the iconic villains in the franchise. In a recent Showcase, Bungie announced the return of Crota's End, which will also be included in F2P.
Which Destiny 2 DLC to buy?
After players have played most of the F2P activities, many go on to buy Destiny 2 Expansions. However, many may change their minds after seeing the amount of purchasable content. We're ready to help you solve this problem by explaining not only which DLC to buy but also in what order. By the way, by buying these Expansions, you don't have to worry about their removal from the game, as this will no longer happen.
Every DLC listed below grants access to dozens of Exotics, significantly diversifying your gameplay. As an example, The Witch Queen (now available in PlayStation Plus Extra) unlocks Osteo Striga, currently the best SMG. Buying Lightfall may pay off with just Quicksilver Storm, which performs well in PvE and PvP.
Lightfall + Annual Pass
Price: US$99.99 (on discounts is about $60)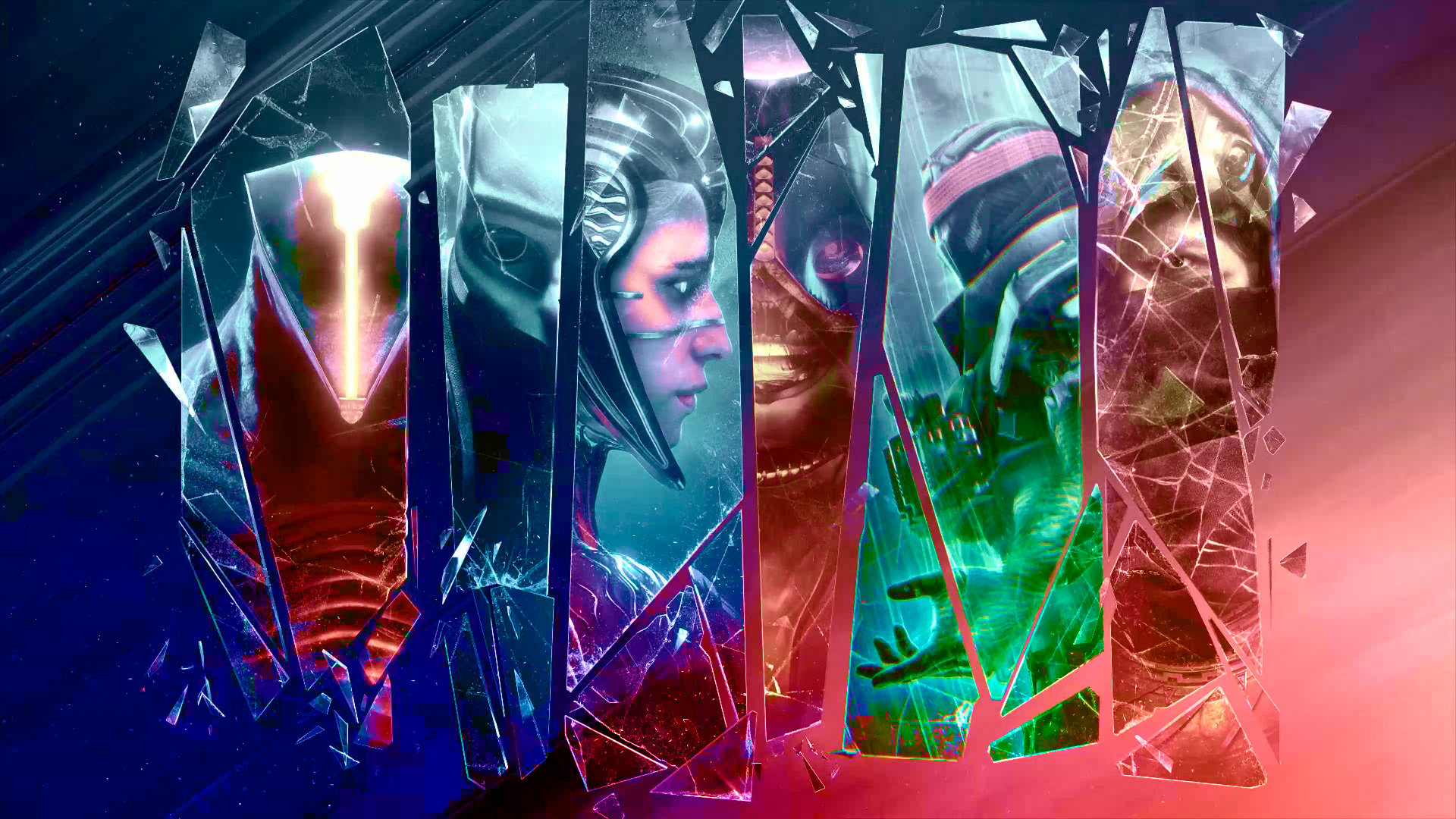 As controversial as Lightfall DLC may be in terms of story, it easily pays for itself with the amount of available new content, especially with an Annual Pass. Buying just one addition grants you access to Strand (new Subclass), Neomuna Activities, Root of Nightmare Raid, and even one season. But we recommend you buy the edition with an Annual Pass, as you'll earn all the year's Seasons, Two Dungeons, and some Cosmetics.
Legacy Collection
Price: US$59.99 (on discounts is about $24)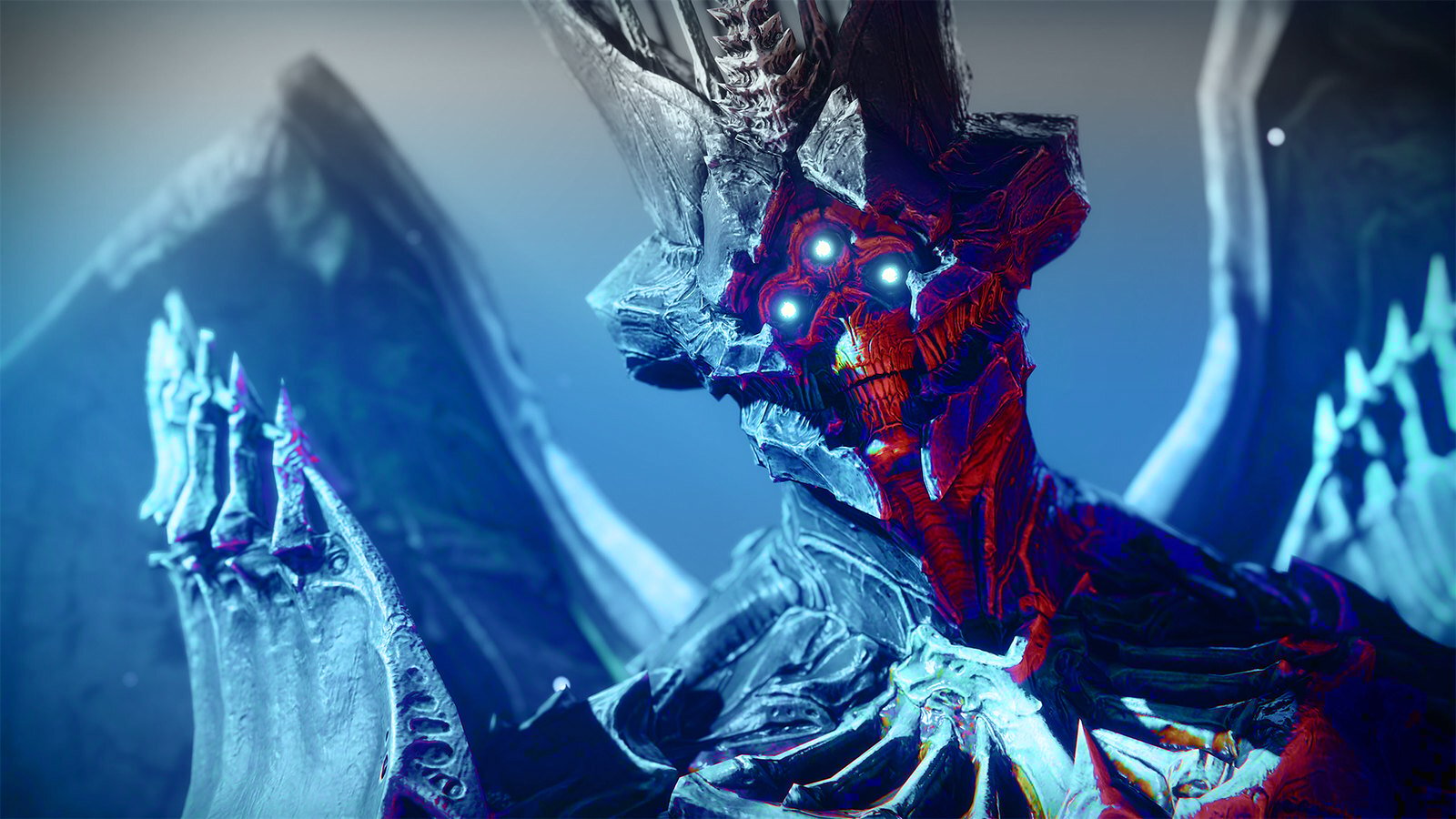 If you want even more available content after purchasing Lightfall Campaign + Annual Pass, feel free to grab the Legacy Collection, which includes three DLCs: Shadowkeep, Beyond Light, and The Witch Queen. The first gives access to an exciting Dungeon, the second unveils Stasis, and the third is famed for its beautiful story campaign. Do we need to say that each of these DLCs includes Raids with dozens of new content?
Armory Collection
Price: US$29.99 (on discounts is about $15)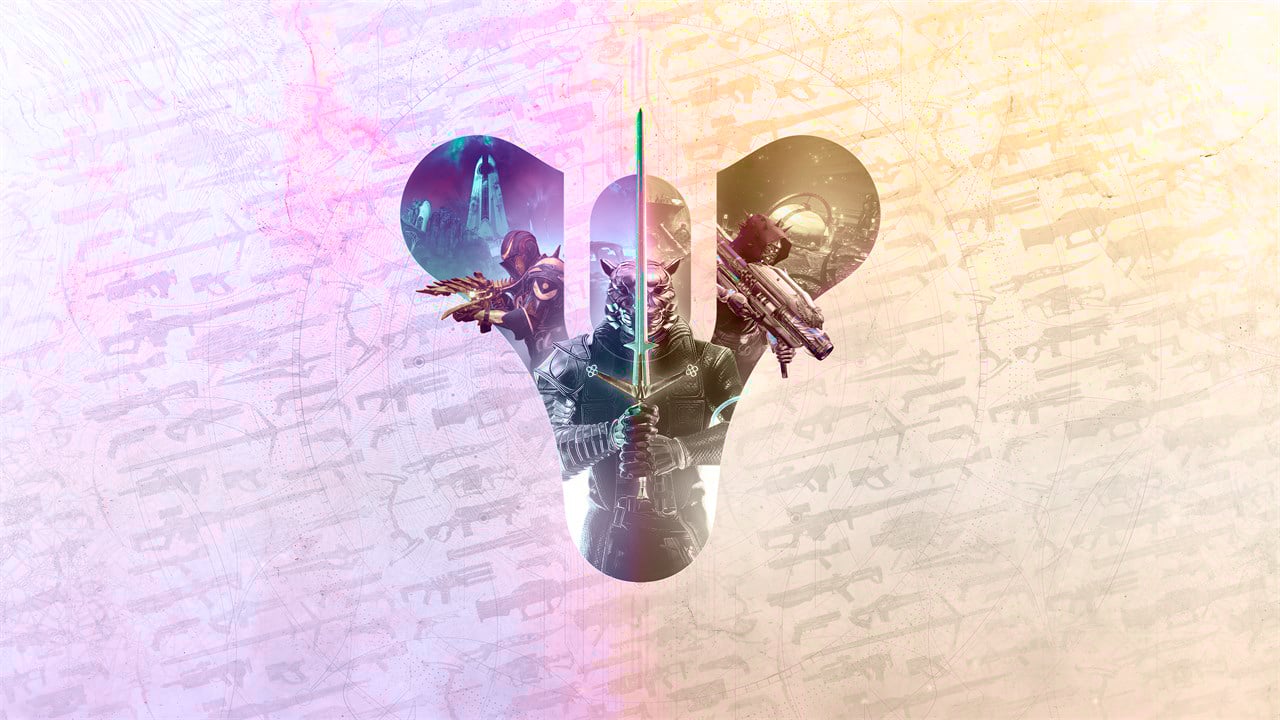 The least useful to buy at this moment are the 30th Anniversary Pack and Forsaken Pack. You won't find a Story Campaign in both, and one doesn't even include any Activities except one Dungeon. However, despite the small amount of content, this collection is still worth purchasing. You'll discover Last Wish, one of the best Raids in the game, and Grasp of Avarice, where you get the famous Gjallarhorn.
Seasons and Monetization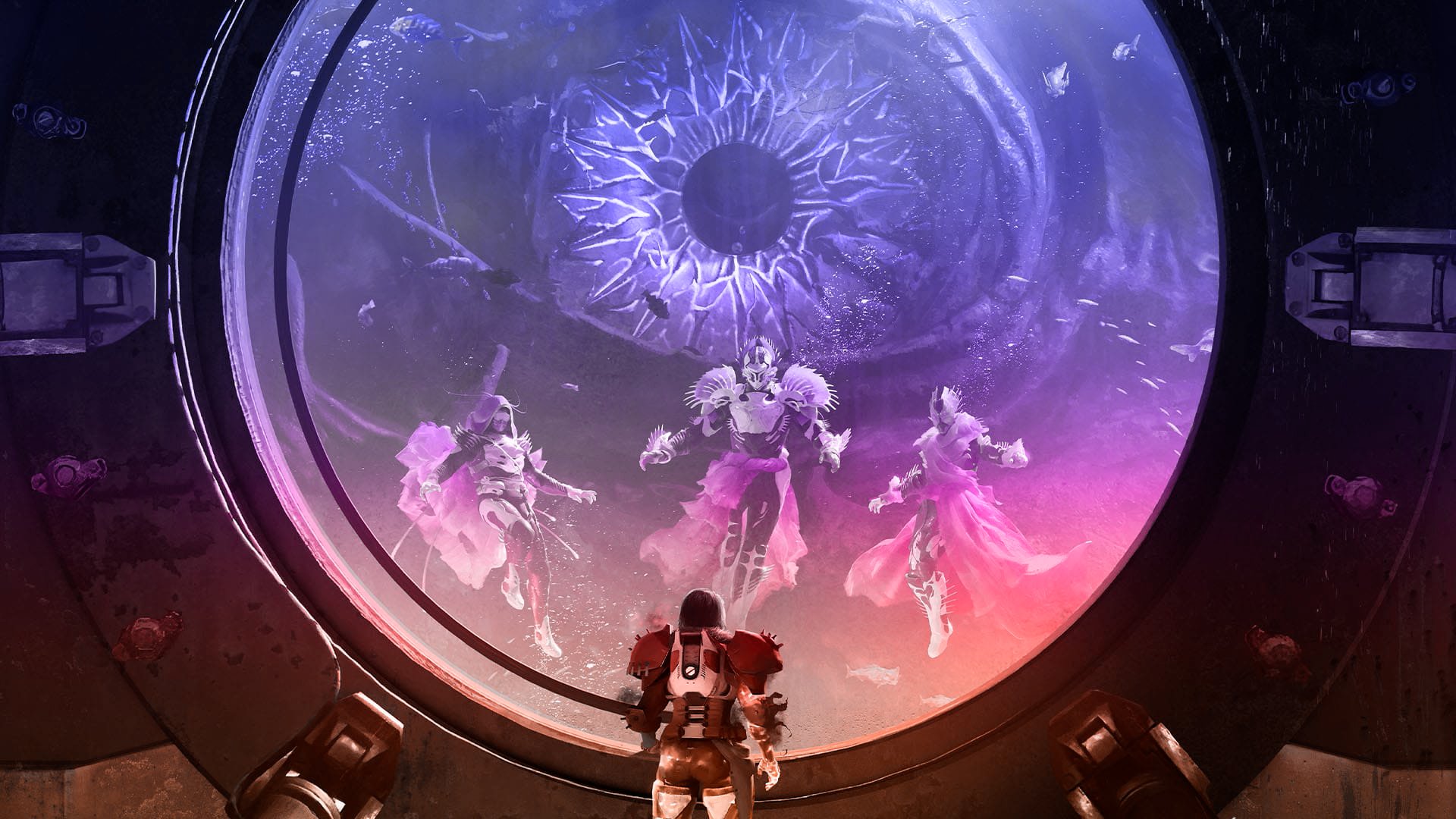 Newcomers often find Seasons and Monetization to be the most confusing and overwhelming topics. Sometimes it's a source of incredible frustration and confusion. To begin, we'll discuss the topic of Silver. This currency can only be purchased for real money and cannot be obtained within the game. You can buy Seasons, Dungeon Keys, and Cosmetics with it.
Seasons are a set of content that is consistently released every couple of months. In them, you'll find new Exotics, Weapons, Seasonal Activities, and even a full-fledged storyline, which may easily compete with some DLCs. Also, with them, you get access to Paid Season Passes, which are a nice bonus. It is essential to know that Bungie will remove most of the season's content with the release of the latest expansion. They could be purchased either with DLC + Annual Pass (includes all current year seasons) or separately for 1200 Silver (~12$).
Dungeon Keys are a set of two Dungeons that were released during a specific year. For example, you may purchase a Bundle with Duality and Spire of the Watcher. Certain Dungeon Keys always come with the DLC + Annual Pass, while others are purchased separately, 2000 Silver (~20$) each.
Although most Cosmetics could be acquired simply by playing, you may still easily buy them for Silver. As an example, Eververse Sets cost 1500 Silver (~15$), and Collab Sets can be bought for 2000 Silver (~20$). Furthermore, you have the option to buy Sparrows, Ghost Shells, Ships, Emotes, and Exotic Ornaments.
Is it worth getting into Destiny 2 now?
Summing up all the above, you may have a completely different perspective on Destiny's situation. We have already said that now is the best time to start playing this MMO Shooter. People still do play Destiny 2, and many continue to enjoy it, as proven by a large online player base of hundreds of thousands. You simply won't find a decent clone or even better FPS games on the market!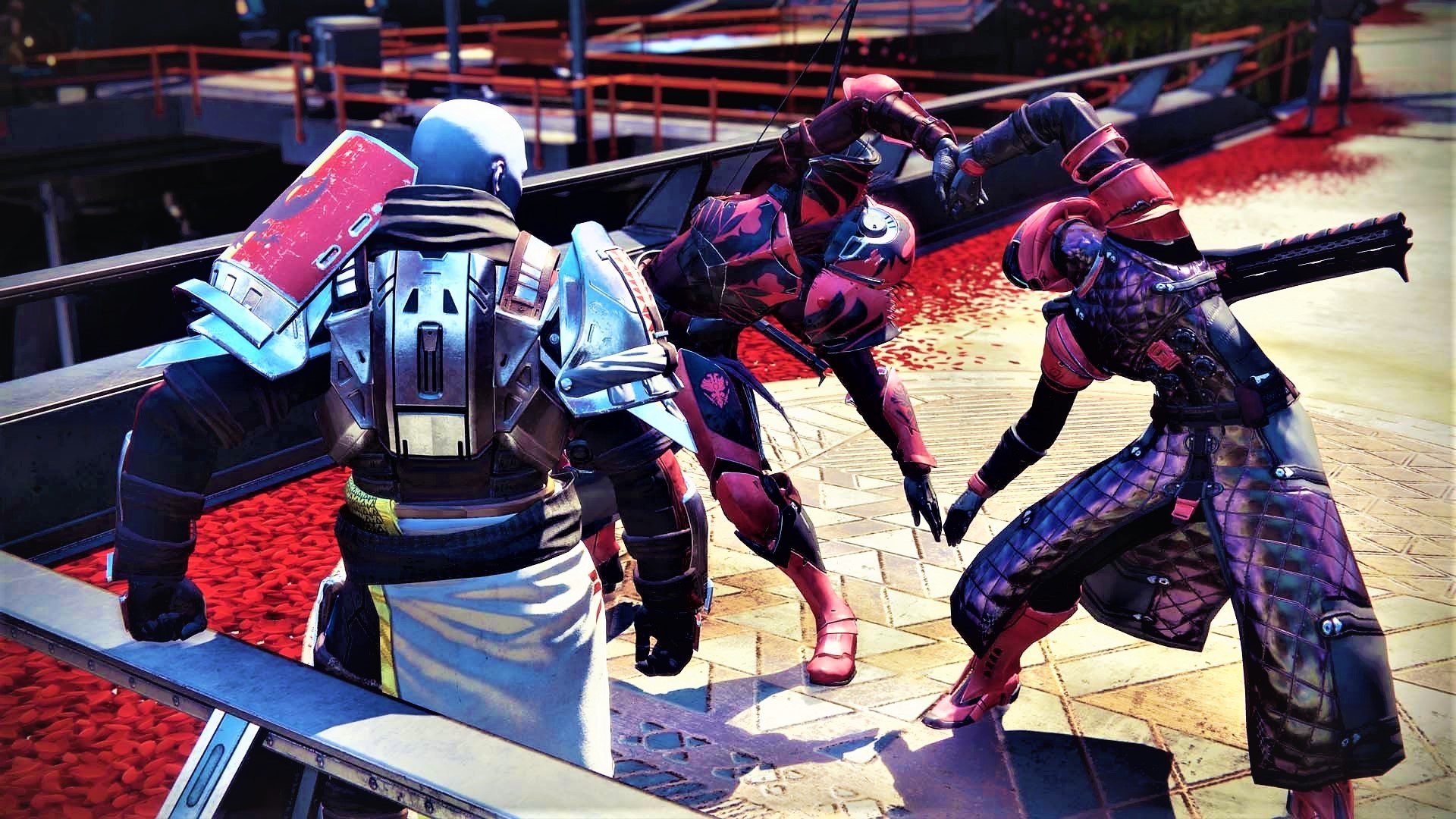 Despite the fact that the project currently has problems with servers and active players, who are unhappy with the actions of the developers, as a new player, you won't pay much attention to these issues since there is so much old content in which you can get lost in it.
At the same time, returning players can again have a lot of fun, especially if they last played it over a year ago. You'll still find more than a hundred hours of experience here, with a storyline walkthrough, loot farming, character leveling, and exploring endgame activities.
Is Destiny 2 nearing its end?
No, Destiny 2 is not ending and does not plan to in the near future. The developers at the last presentation discussed the new saga and The Final Shape Seasons, focusing on the Vex, who may be the next severe cosmic enemy for the Guardians. Some previous seasons even made prerequisites, but now the developers have fully confirmed it.
Everything right now is just beginning, and future projects won't hinder the development of their primary shooter. So don't give up on the game; get ready for even more story campaigns!
Final Words
We hope our guide has helped at least a little to understand the essence of D2. If you are still in doubt, join the comments below, where we will answer all your questions about our favorite game. In addition, we recommend checking out our other beginner's articles on choosing a Class and Subclass at the beginning of your journey and how to gain experience quickly. We generally recommend familiarizing yourself with our guide blog, as you will find many articles about the best builds, weapons, and how to become a better player in PvP or PvE.
Thanks for Reading! Owl is Flying Away.