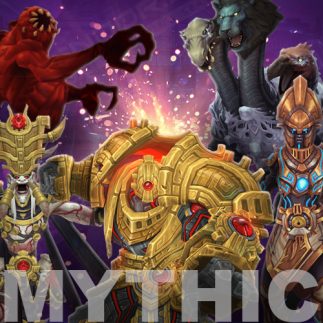 EU Uldir Mythic Raid Carry (Selfplayed)
This service will get you Uldir raid bosses killed in the MYTHIC mode. You will get some ilvl 385+ gear, up to 8 Mythic achievements and "the Purifier" title reward. You will also get an incredibly prestigious Cutting Edge: G'huun achievement (in case of a full 8/8 run). This service is done in Selfplayed mode, boss tactics knowledge is required. Raid takes 2-6 hours.
GOOD NEWS! SERVER TRANSFER IS NOT REQUIRED ANYMORE!
ETA: 1 week
LOOTING OPTIONS:
Raiders will trade you some gear for your class. Amount of the Guaranteed Loot depends on the amount of bosses you choose.
8/8 – (4+ slots guaranteed)
7/8 – (4+ slots guaranteed)
6/8 – (3+ slots guaranteed)
5/8 – (3+ slots guaranteed)
4/8 – (2+ slots guaranteed)
3/8 – (2+ slots guaranteed)
2/8 – (1+ slots guaranteed)
LOOT DISTRIBUTION POLICY
You can always get more than the guaranteed amount of items if you're lucky, drop is random. Bonus roll items and items that do not upgrade count towards the guarantee. If you don't get the guaranteed number of items during the first raid, you will be invited next time to get a GUARANTEE. You must understand and accept that the boosters will only trade you the items that loot system allows to trade. You should understand that some BIS gear wont be traded due to game mechanics restrictions.