Relive BlizzCon Moments: Highlights, Esports, and More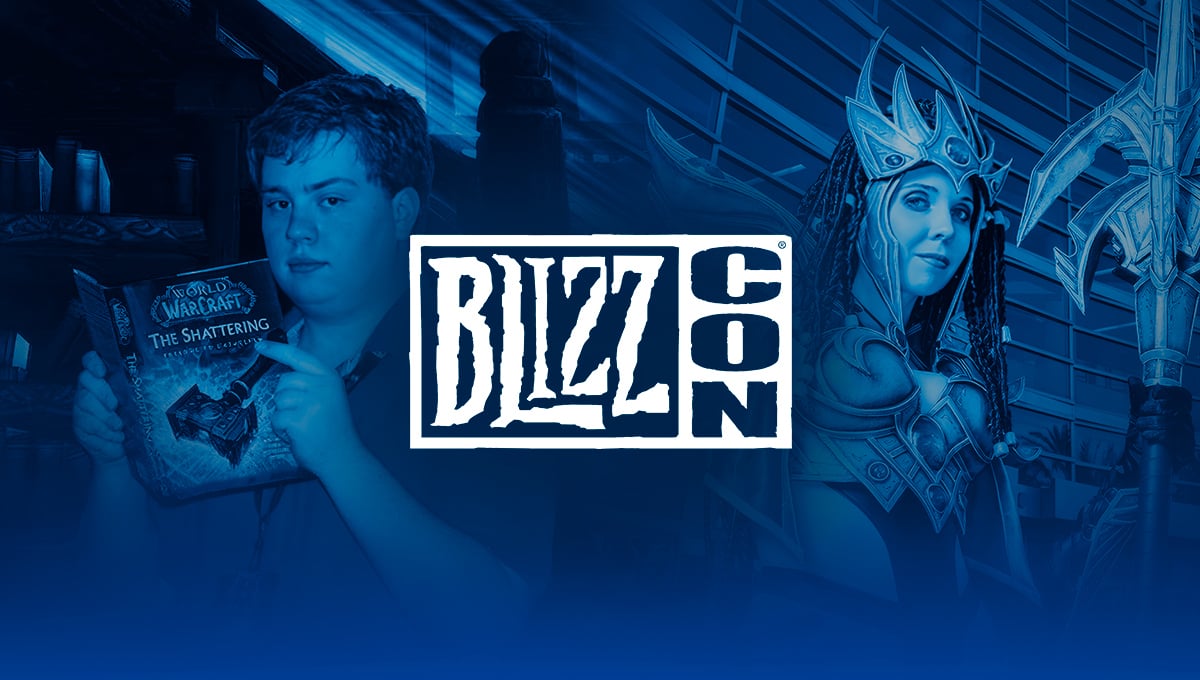 With BlizzCon 2023 drawing near in November, the excitement in the gaming community is palpable. As we eagerly await the iconic event unfolds, it's the perfect time to reflect on the incredible journey over the years.
From its inception, the convention's history has been a showcase of innovation, camaraderie, and the boundless creativity of gamers and developers alike. In this compilation, we delve into the most captivating and memorable moments that graced the stage, highlighting the evolution of a convention that has become a cornerstone of gaming culture.
The Birth of BlizzCon
The story began in 2005, setting the stage for an annual celebration that would redefine how gamers connect and celebrate their passion. From the very first BlizzCon, attendees were treated to a unique blend of immersive experiences, exclusive developer insights, and a sense of community that transcended borders. The journey from those early years has been a remarkable one, filled with cherished memories that continue to resonate with us even today.
It is a platform for unveiling new worlds to eager fans. Notable announcements like the revolutionary Overwatch reveal in 2014, and the introduction of World of Warcraft: Classic in 2017 that shocked the world remain etched in history.
Esports Extravaganza: Epic Competitive Moments
The pulse-pounding esports competitions have witnessed legendary battles and unforgettable triumphs. From the breathtaking StarCraft II clashes to the awe-inspiring Hearthston duels, these events have etched their place in esports lore. The competitive spirit reached new heights in 2019, when World of Warcraft and Overwatch championships dazzled spectators, showcasing the dedication and skill of professional gamers.
The Best 5 Moments of BlizzCon History
Throughout history, unforgettable moments have left lasting impressions. From surprise appearances by iconic game developers to heartwarming interactions between fans, each instance contributes to the fabric of BlizzCon's legacy.
The Red Shirt Guy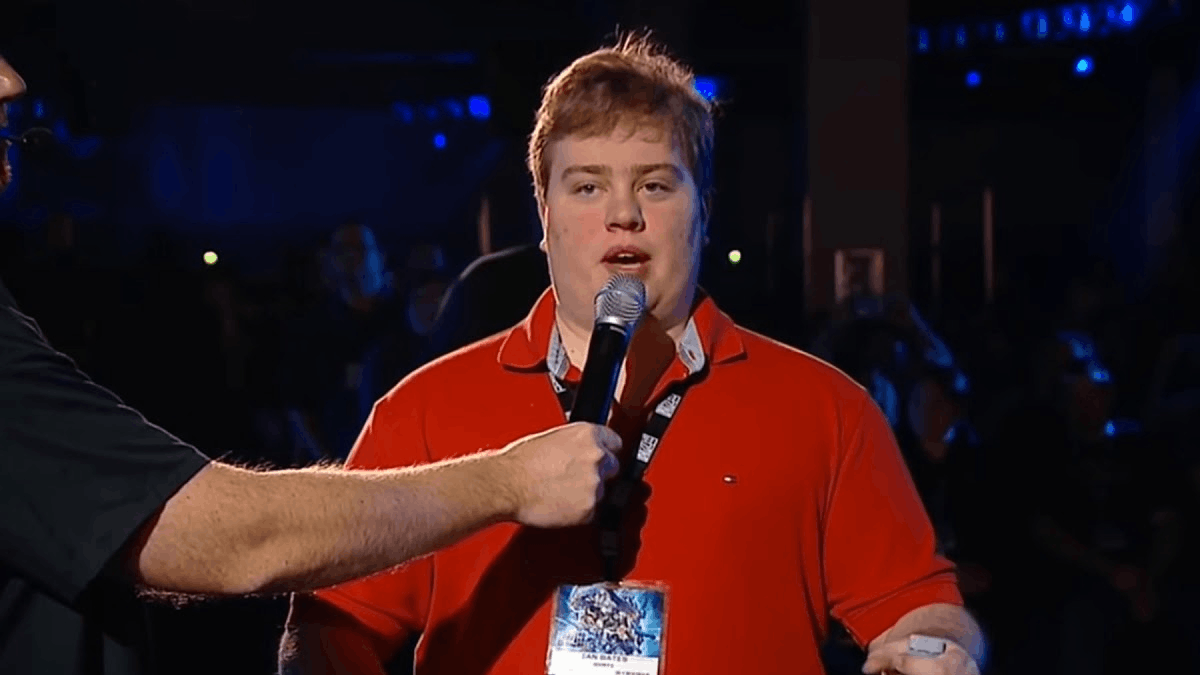 BlizzCon 2010 saw the emergence of a beloved figure, the Red Shirt Guy. During a World of Warcraft panel, he fearlessly addressed an inconsistency in the game's lore, displaying an unwavering resolve despite his nerves. Sporting his signature red shirt, he became a recurring presence, posing challenging questions each time and securing a place in the hearts of Blizzard fans worldwide.
Cosplay Spectacular
BlizzCon annually attracts top-tier cosplayers, culminating in the renowned costume contest. One unforgettable instance from 2013 features a South Park-inspired Wild Player cosplayer. With impeccable attention to detail and an uproarious pose that captures the essence of the character, he left a lasting impression, even though he was unjustly denied the competition's top spot.
The Unveiling of Overwatch
Rewind to 2014 when Blizzard, after a 17-year break from creating a new universe, took the stage to introduce Overwatch. This pivotal moment not only marked the birth of a fan-favorite game but also highlighted the demanding journey of development. Rising from the ashes of a canceled MMO named Project Titan, the game's announcement by Chris Metzen resonated deeply with the team who had tirelessly worked on it. The cinematic trailer shown during this revelation was nothing short of breathtaking.
Morhaime's Wisdom
A tradition that has earned its special place is Blizzard President Michael Morhaime's opening statement. Dressed in his custom bowling shirt, Morhaime imparts wisdom before the commencement of each BlizzCon. His most memorable speech came during the opening of in 2014 when he addressed the issue of harassment within the gaming community:
"BlizzCon is a great example of how positive and uplifting gaming can be. Let's carry the good vibes from this weekend out into the world all year round. There is another person on the other end of the chat screen: they're our friends, our brothers and sisters, our sons and daughters. Let's take a stand to reject hate and harassment, and let's redouble our efforts to be kind and respectful to one another."

— Michael Morhaime
Hodor's Beats
In a unique twist during the 2016 BlizzCon, the musical lineup featured a DJ set by Kristian Nairn, also known as Hodor from Game of Thrones. As a prominent voice actor in Warlords of Draenor, Nairn delighted fans with his disc-spinning talents outside the conference center. His unexpected DJ performance became an instant hit, adding an extra layer of entertainment to the event.
Developer Insights: Illuminating Panels and Community Night
Developer panels provide a unique opportunity for fans to gain insights into the creative process behind their favorite games. The exchange of ideas and interactions between developers and attendees during these panels foster a deeper connection. BlizzCon's Community Night, introduced in 2008, celebrates the camaraderie among fans, featuring music, comedy, and heartfelt presentations that resonate with the community's spirit. It's your moment to shine in the spotlight, displaying your talent and ingenuity, regardless of whether you're a skilled cosplayer, an innovative filmmaker, or an underrated artist. Community Night happens to be particularly cherished, standing out as one of our most beloved occasions throughout the year.
BlizzCon has become a cultural phenomenon, uniting gamers through shared experiences, passions, and memories. Its history is replete with moments that shaped the gaming community and forged indelible memories. From groundbreaking reveals to vibrant cosplay contests, these moments have contributed to its unique essence. As we gear up for BlizzCon 2023, we celebrate the moments that shaped us and look forward to the moments that lie ahead.