BlizzCon 2023 Map Revealed: All Halls of Games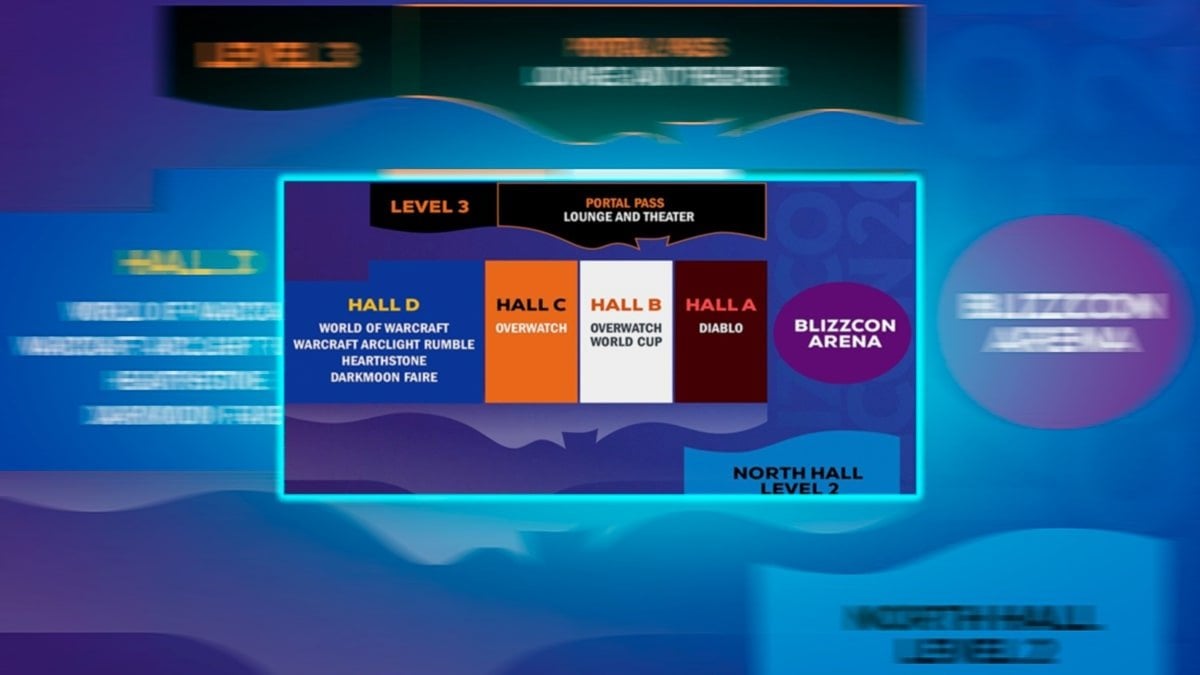 August is about to begin, which means there are exactly three months left until BlizzCon. Blizzard has decided to share the official BlizzCon map in anticipation of this event.
From the BlizzCon Map, it becomes clear that the most extensive section of the venue will belong to Hall D, dedicated to World of Warcraft, Hearthstone, and Darkmoon Faire. Overwatch and Diablo will have smaller areas in Hall C and A, respectively, while the OW World Cup will take place separately in Hall B. Of course, merchandise will be available for purchase in North Hall Level 1. By the way, on the third floor, you can find the Portal Pass location, which is exclusive to higher-tier ticket holders, priced at $799.
We are eagerly looking forward to BlizzCon 2023 with its exciting announcements. If you're looking for a budget-friendly event that features our beloved company, Blizzard is currently present at Comic-Con: San Diego.
Thanks for Reading! Owl is Flying Away.