Lich King's Invincible's Reins Rides into Diablo IV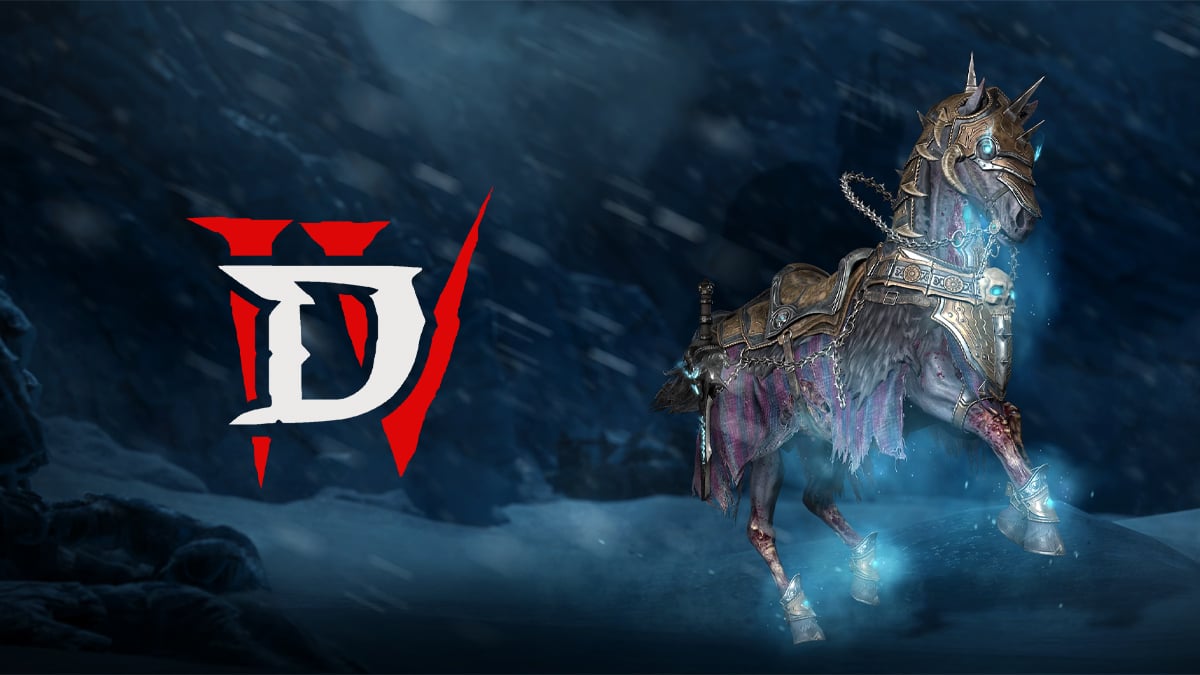 Struggling to obtain the elusive Invincible's Reins in World of Warcraft? Don't fret; now you have the opportunity to secure this majestic undead steed in Diablo IV. 
The legends of Azeroth are now venturing into the dark and dangerous world of Sanctuary. The fascinating crossover ushers in the arrival of Invincible to the domain of Diablo IV. For avid WoW enthusiasts, said mount needs no introduction, as it continues to be a highly sought-after prize even today.
Recently, Blizzard has made the iconic warhorse available in Tejal's Shop, a nod to the return of Icecrown Citadel in WotLK Classic. Alternatively, you can find it on the Battle.net shop with a price of 2,500 Platinum.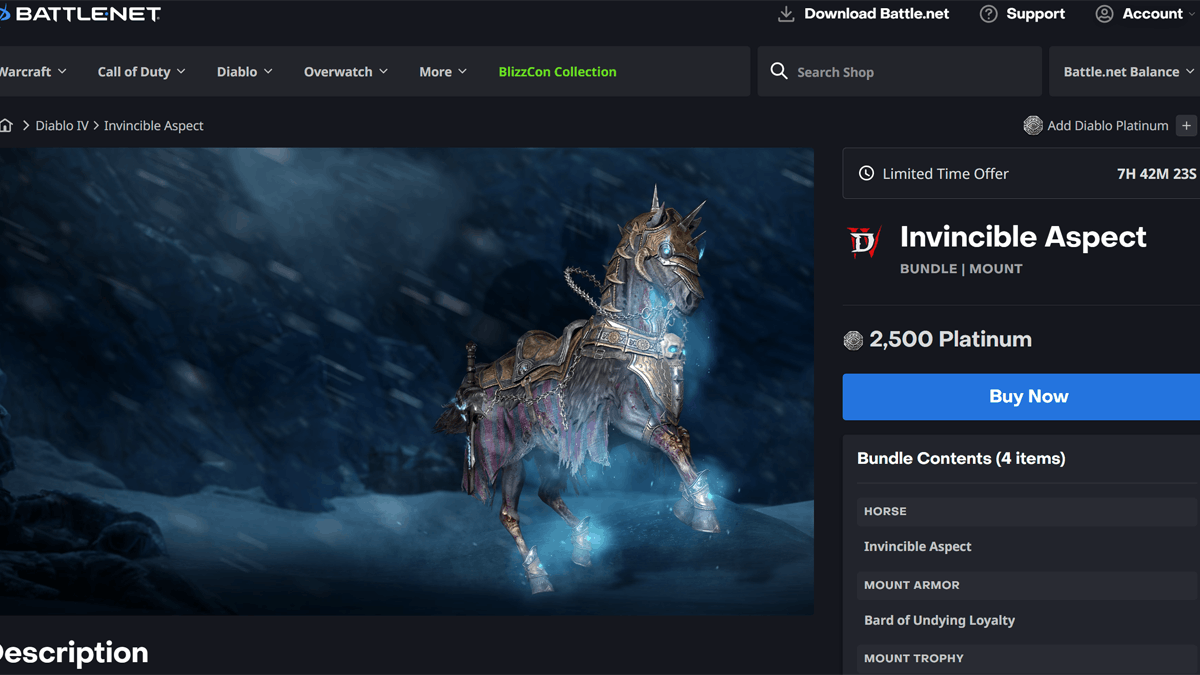 However, unlike its WoW counterpart, Invincible doesn't possess the power of flight in Diablo 4. Yet, that doesn't diminish the allure of Invincible in this new realm. The mount preserves its distinctive appearance, further enhanced by the Lich King-inspired particles. Moreover, with every urging forward of the mount, a spectral visage of Sindragosa materializes. As if these features weren't enough, the Helm of Domination and Frostmourne are also present. These iconic relics are now included as Mount Trophies. 
Isn't it an exciting crossover? We'd love to hear your thoughts. So don't hesitate to share them in the comments section below!