Diablo 4 Patch Notes 1.1.1 Revealed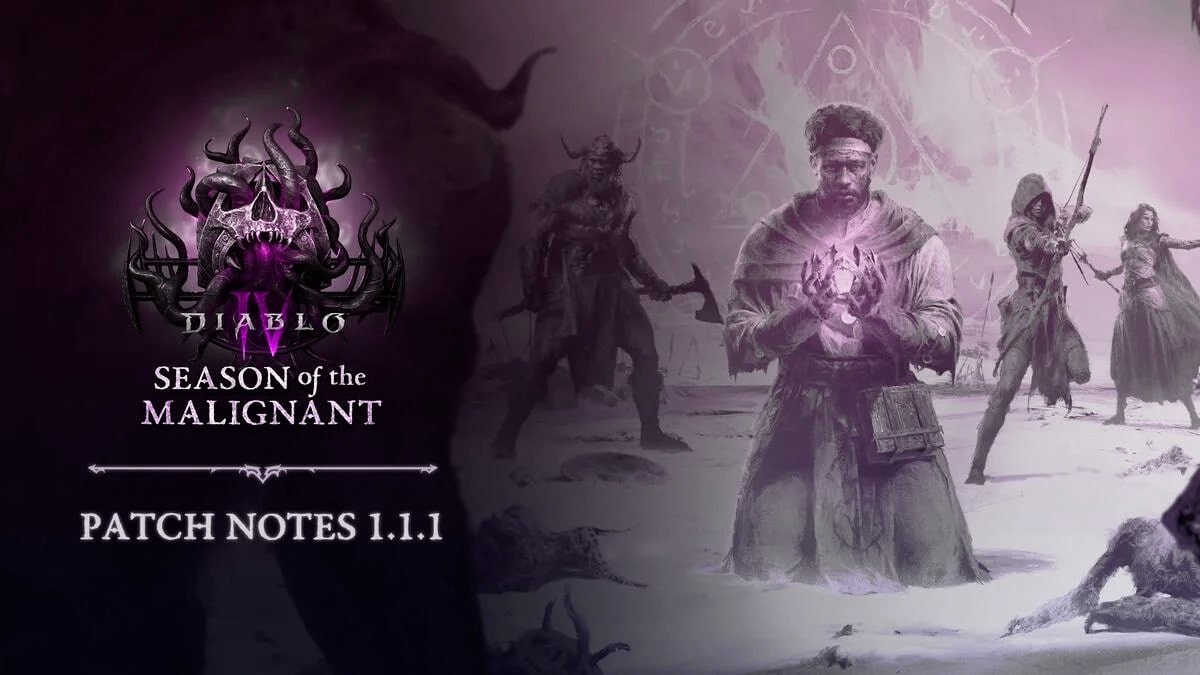 Finally, Blizzard has revealed all the changes in the upcoming update for Diablo 4. In addition to the previously announced improvements, the studio has also unveiled new details. One of the main pieces of news is that all these changes will take effect from August 8. Let's take a look at the most interesting ones from the list:
Sorcerers will have improved survivability during the endgame, primarily due to enhancements to the Paragon Board system. Moreover, developers will adjust specific class mechanics
Barbarians will have an increased rage accumulation on basic skills to speed up the early game phases. Also, the power of unique items will rise
There are expected to be even more general class revisions, and strengthening builds previously underpowered in late content, like the Necromancer
Bosses after level 60 will have improved HP: level 80 bosses — 50% more HP, level 100 bosses — 100% more HP, level 120 bosses — 120% boost HP, and so on
The density of enemies will grow in Nightmares and Helltide
The chances of acquiring legendary items from bosses and goblins, while also during Legion events, will increase
Cooperative Play will be improved on various points, mainly concerning the second player and non-working quests, progress, and more.
General changes also include adjustments to damage impacts and other effects on active barriers; reduced costs for returning paragon points and skills; an increased number of stash tabs; stack limit for Elixirs is now 99; deletion of Resource Burn, Backstabbers, and Empowered Elites affixes from Nightmare dungeons and more.
Various corrections in quests, the first season, Battle Pass, and more
To learn more about the updates, visit Blizzard's website. While many improvements are mentioned, patch 1.1.1 doesn't include upgrades to mounts, and those fixes are coming in a future update.
Overall, the game community has warmly received these changes, but many note that these are only the first steps. Developers still haven't corrected the problems related to the vulnerability of particular classes. The path to fully solve problems in Diablo 4 is still long:
Thanks For Reading! Owl is Flying Away.