Diablo 4 Premium Battle Pass Tricks People to Get It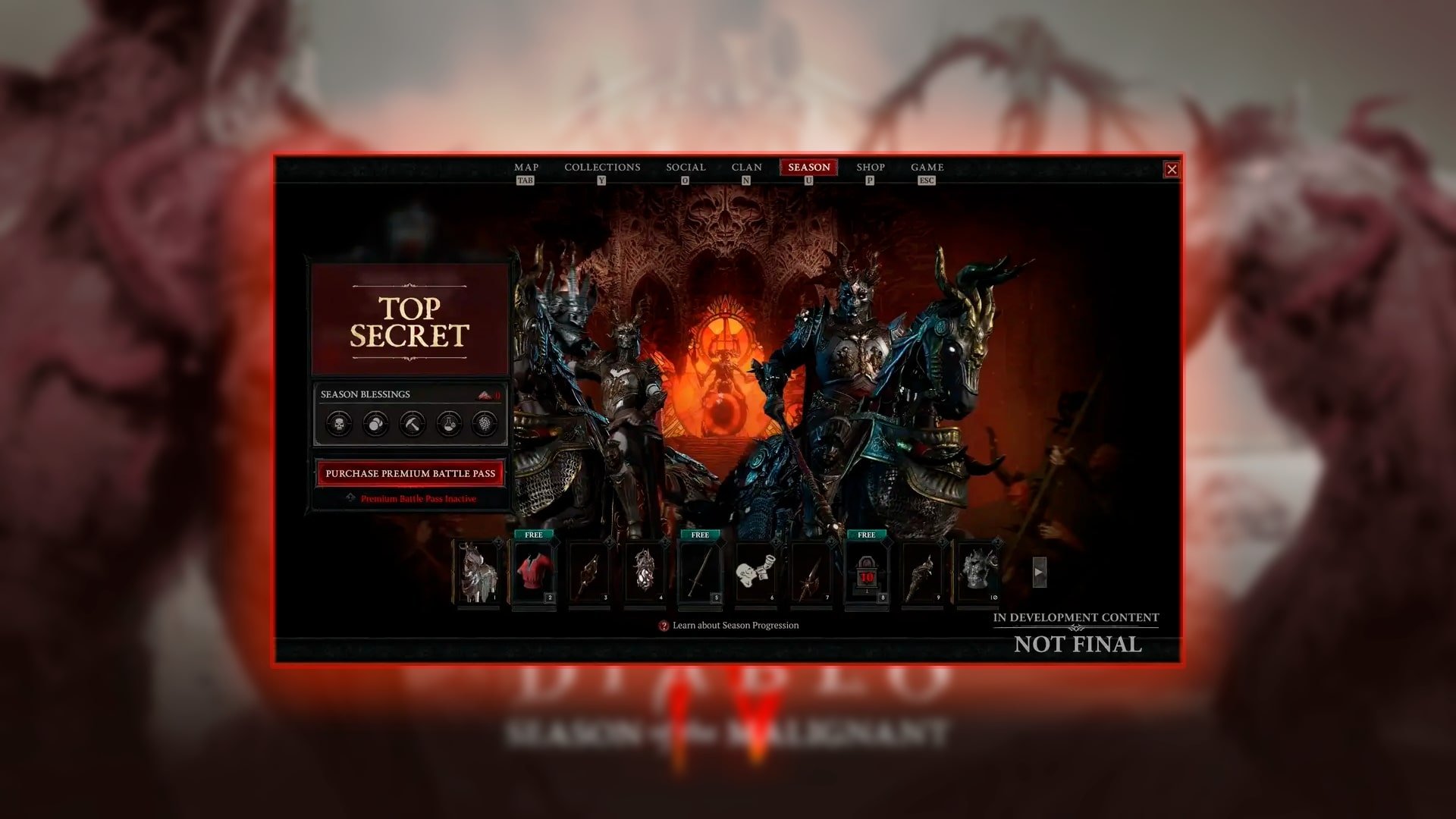 Update
Adam Fletcher, community lead for the Diablo franchise, made an update on the situation. According to him, a temporary fix is in the team's work. From the next patch, the cursor will be on the Season Journey, not the Premium Pass.
It's encouraging to see how the Diablo team reacted to the situation and quickly communicated imminent changes. If you are interested in reading the original news, you can find it below.
Original Post
The first Season of Diablo 4 has begun, and after the latest patch, players have cooled down a bit, rejoicing in the new content. Unfortunately, not everything always goes smoothly; this has become Blizzard's motto.
Youtube streamer Rurkhan tried to enjoy the game on the Season of the Malignant launch day. But when he accessed the Season tab to view the "Season Journey," which needs to be checked regularly, he accidentally pressed the "Activate Premium" button. Diablo 4 crashed after he quickly exited that tab and returned, and when he logged back in — the Premium was activated.
For context, Deluxe and Ultimate Editions owners receive an activation to redeem any Battle Pass. The player can activate it immediately in the first Season or later if they don't like the items.
The streamer was infuriated by Blizzard's dishonesty towards players, as the "Activate Premium" option is automatically selected by default on consoles. The users are not given the chance to confirm the Battle Pass activation. The moment they press the button, the transaction is automatically processed. During the stream, five more people fell into Blizzard's trap and accidentally made an activation. All that's left for gamers is to be careful and not rush with their moves.
It is currently unknown whether the players who made accidental activations were refunded or if the creators of Diablo 4 will take action regarding this issue. As of writing this article, the game's creators have made no comments on the matter (update is above).
Thanks for Reading! Owl is Flying Away.