Bungie Will Share New Information on Gambit and PvP in Destiny 2 Showcase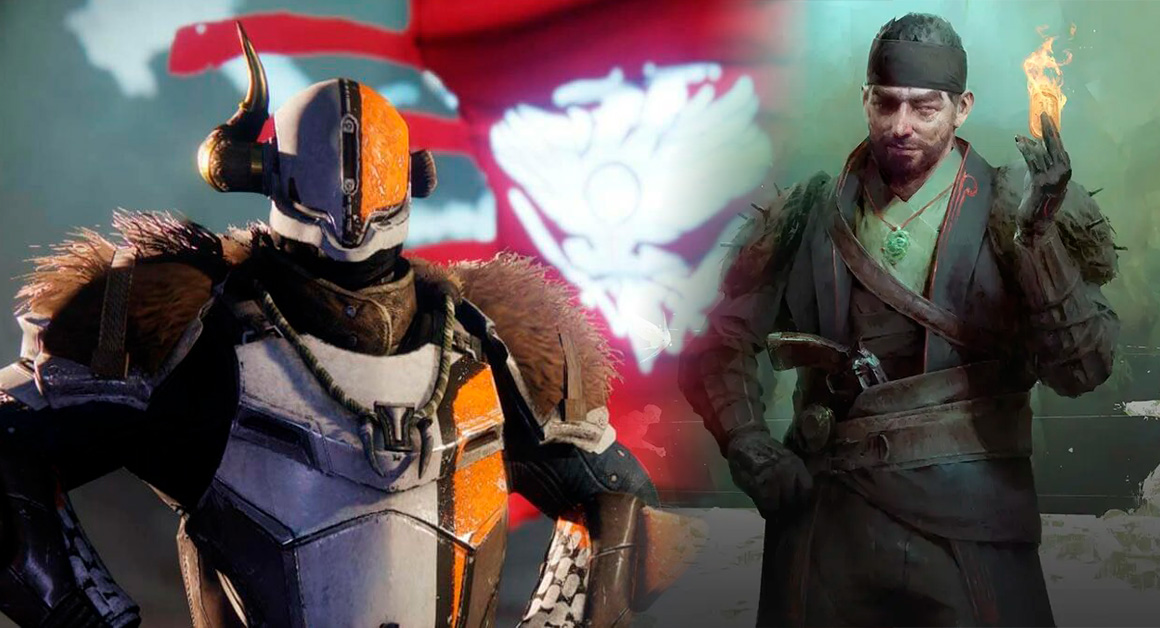 It's no secret that PvP in Destiny 2 is as in demand among players as PvE. Every month we find infographics showing that over half of the fanbase actively participates in PvP activities. Bungie has always managed to attract an audience to their games with interesting multiplayer features and made the right call prioritizing them when creating the MMO shooter.
Unfortunately, they have increasingly forgotten about this essential part in recent years, and the once intriguing and new mode named Gambit has been left without support. IGN journalist Travis Northap, a fan of the studio and their projects, recently received an invitation for an interview where he asked this question regarding PvP/PvEvP modes. And you'll be pleased to hear that the developers will finally talk about their future development during the presentation of The Final Shape on August 22.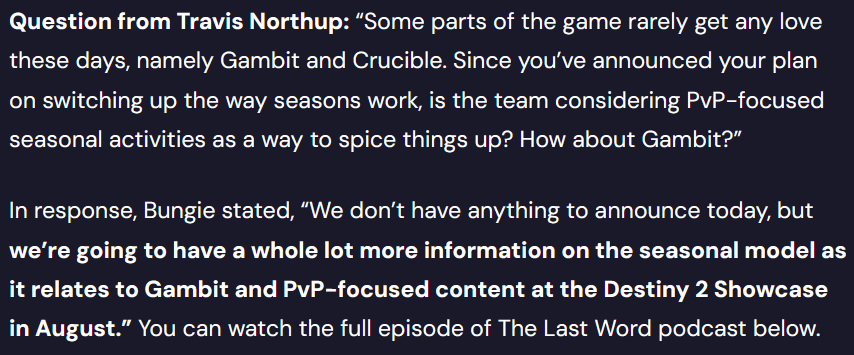 Moreover, they will reveal more information concerning the seasonal model we can expect for season 23 and subsequent seasons. Players have long complained about their grindy and monotonous nature, so finding out what's in store is intriguing. The entire podcast episode where Travis spoke through this can be listened to here.
On the bright side, the upcoming Destiny 2 Showcase will not revolve around the new expansion but discuss the game as a whole. They will concern changes in Gambit and PvP, share information about the next saga, describe the updated season model, and might even throw in a few surprises. Perhaps fans can expect entirely new modes to bring the much-desired freshness to the eager audience.
Thanks for Reading! Owl is Flying Away.