Everything We Know So Far About Destiny 2 Season 22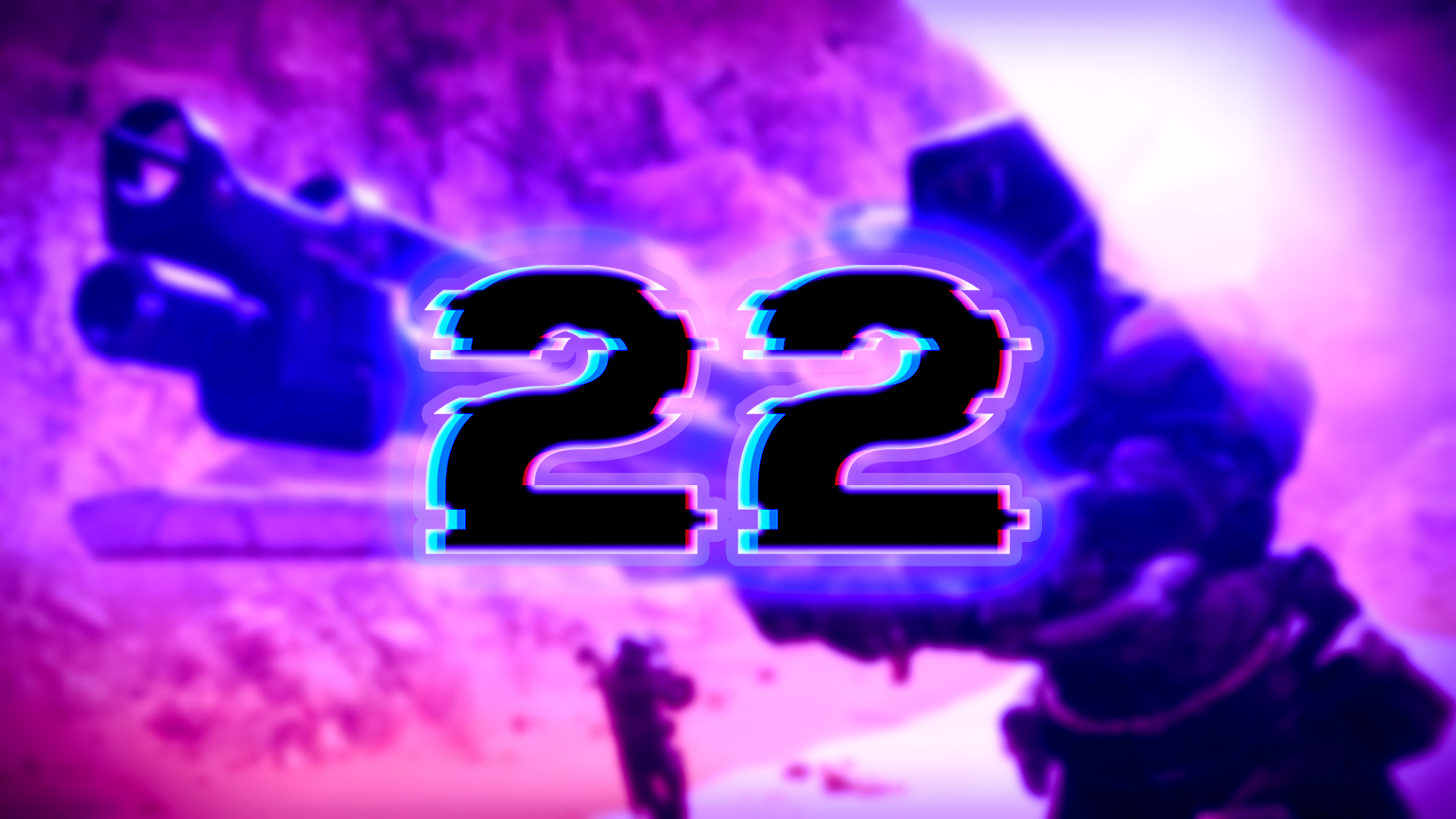 Only a few weeks remain until Season 22 (s22), and all Guardians are awaiting new content. However, since a lot of crucial information is scattered across various TWiDs and Developer Insights, it takes a lot of work to read about all the upcoming changes by oneself. That's why we have prepared an article for you, which gathers all the information about Destiny 2 Season 22 known at the moment.
We'll update our article weekly with fresh information; you may expect to see it in its ultimate form by the end of August.
When is Season 22 Coming Out?
The Destiny 2 Season 22 release date is scheduled for August 22, after the highly anticipated Showcase. The Final Shape and s22 trailers are likely to be shown at the upcoming event, so don't miss out!
S22 Theme and Story
This section is about s22 lore and theme. If you are interested, you'll find all the known information here.
Seasonal Theme
Lately, the developers have enjoyed experimenting with seasonal themes. Remember Plunder, where the Guardians took on the role of pirates, even though they had already been in Grasp of Avarice, which also had a similar vibe? Some of you might recall Spire of the Watcher, where the Guardians were given a hat, cowboy outfit, and matching guns. One of the Bungie staff members recently shared that they frequently said "yee-haw" during the Showcase recording. All the info suggests we are in for a Cowboy Theme! Of course, these are all theories, but everything aligns too well.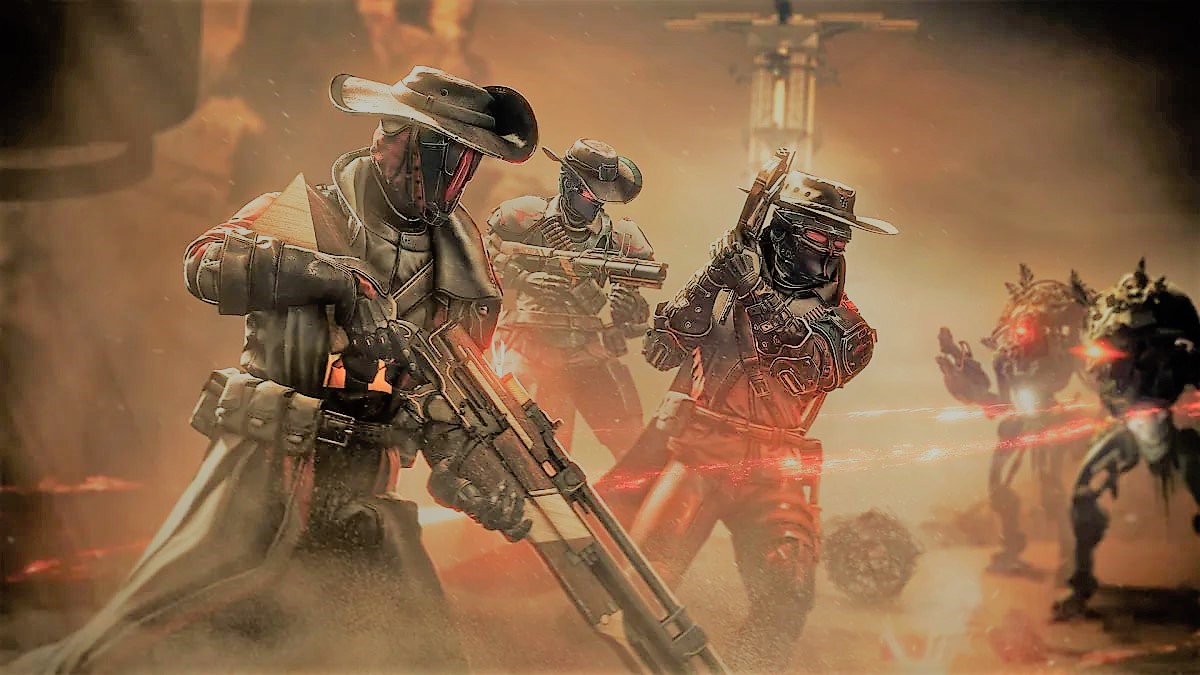 Seasonal Plot
As always, Bungie keeps secret any story information, including the Destiny 2 Season 22 name. However, we have already been given a lot of information in the Deep, which clearly hints at the upcoming plot. It's clear that the s22 is dedicated to Savathun, specifically her resurrection. She is the only one who can help the Vanguard learn more about the Portal in Traveler, so we have no other choice.
Bungie also decided to assist new players, so they'll include new ways to experience key in-game moments in Destiny 2's history. However, if you missed some previous Seasons and DLC and want to familiarize yourself with their story right now, we have already covered all the essential information before diving into Lightfall.
Veil Containment
We are sure that most players in Destiny 2 haven't even heard about Veil Containment. These short missions with very informative dialogues appeared after the mission on Strand Aspect and were also updated weekly. Players could learn more about the Veil, Maya Sundaresh, and even Vex there. In s22, Veil Containment is getting new dialogues, and possibly making this activity easier to find.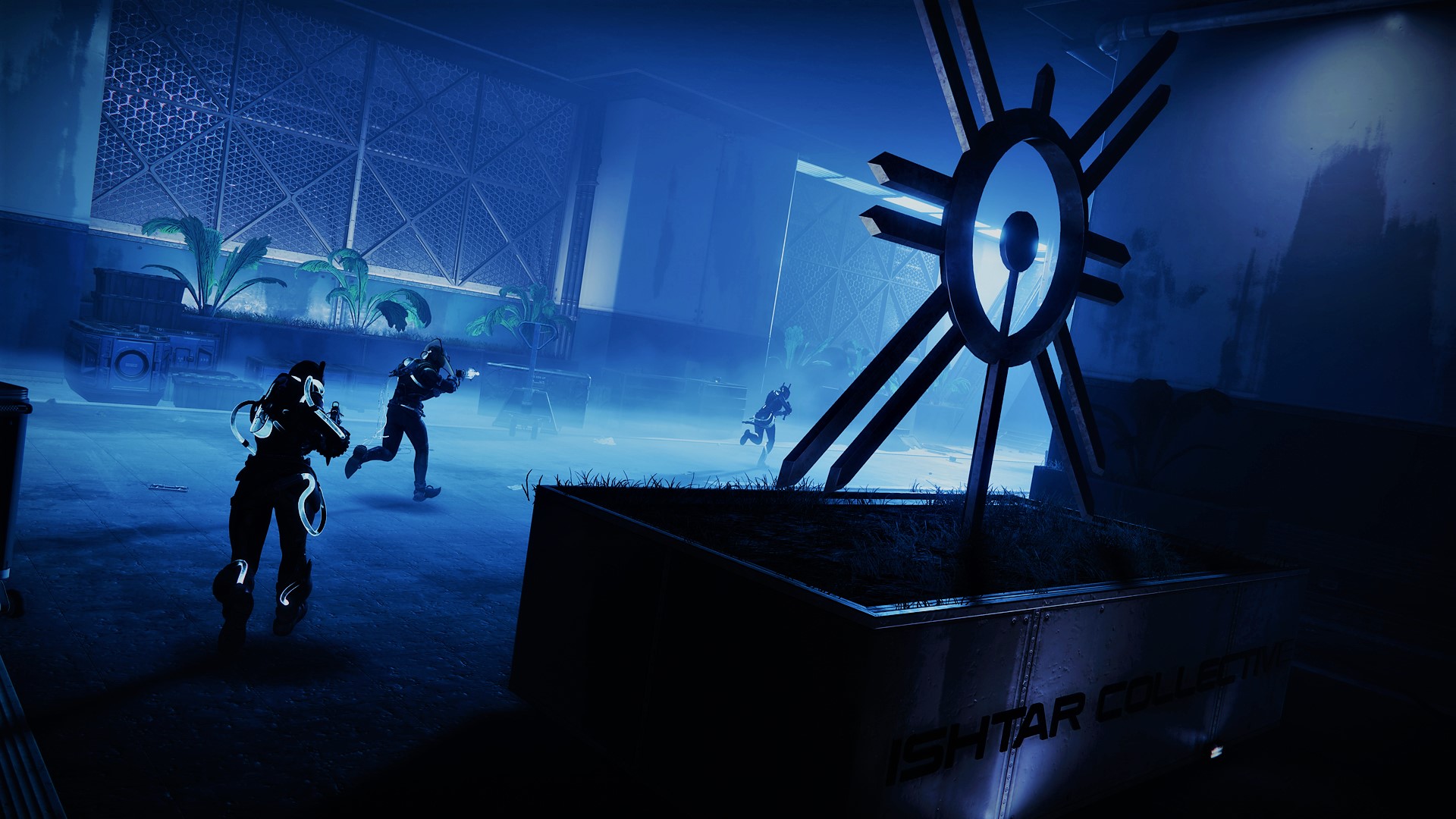 S22 Content
We currently don't know what Season 22 Activities will entail, but we do have information about other upcoming content.
Exotic Mission Rotator
The community extremely loves Exotic Missions, as their quality could always be compared to Dungeons. But, like many things in this game, they become inaccessible to the players sooner or later. Exotic Mission Rotator fixes this because all the missions the players loved would gradually return to it.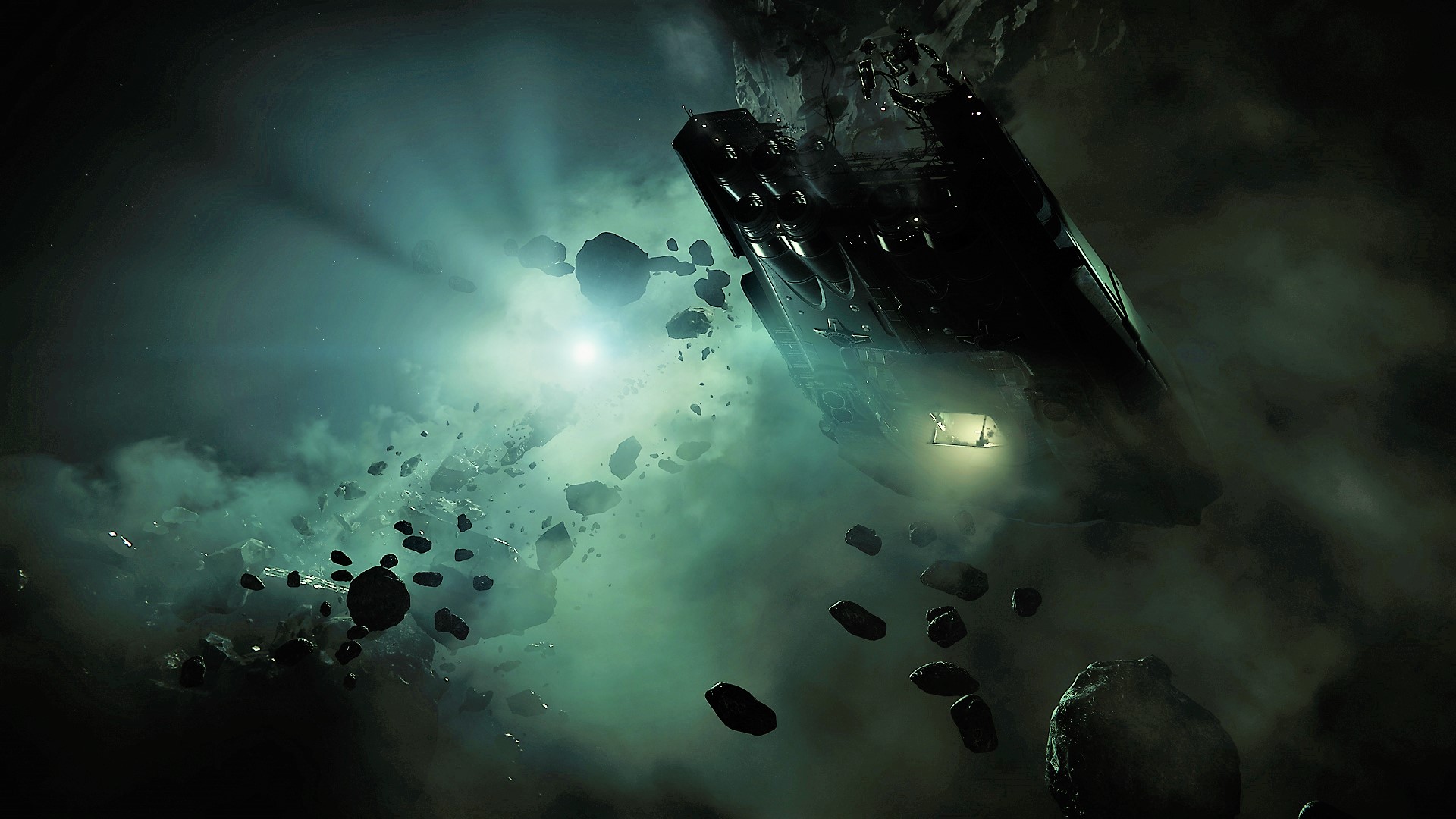 With the introduction of this new Playlist in the shooter game, players are going to have access to the three Exotic missions: Presage, Vox Obscura, and Operation: Seraph's Shield. As Season 22 Weapons, Guardians can now craft the Dead Man's Tale and Dead Messenger. Additionally, the Exotic Mission Rotator provides a great chance to experience these fantastic missions for the first time, some of which will likely be unforgettable.
Of course, there are also pleasant surprises prepared by Bungie. Old Seasonal weapons and armor, which are thematically suitable for the activity, will be tied to Exotic Missions. For example, in Presage, you'll be able to obtain Deepsight weapons from Haunted; in Vox Obscura, you'll find Deepsight weapons from Risen; in Operation: Seraph's Shield, Deepsight weapons from Seraph will drop.
But even for players who possess all the aforementioned weapons, developers prepared a reason to engage in this activity — bonus progress for the Xenology quest from Xûr. For completing the mission on Normal, you receive 4 points, while on Legendary difficulty, 7 points (thanks to this, you can obtain Exotic Cipher in one playthrough if you play with two clanmates).
Reprised Raid
Raids have always been considered the most anticipated type of content in Destiny. In the S22, we'll again meet one of the instances of this activity, which is currently not present in the MMO shooter. Nevertheless, the developers shared the first information about the upcoming Destiny 2 Season 22 Raid in a recent TWiD!
The old-new Raid release date is September 1, and Contest Mode is once again 48 hours. The rules are similar to Vault of Glass and King's Fall; the team should complete the regular Raid and then do it again, but now performing various Challenges. And, of course, do not forget about the World First Race, in which the winning team is going to receive the Raid Belt.
If you are not afraid of Destiny 2 Season 22 Leaks, you should expect the release of Crota's End. The following information is not official, but Raid is likely going to be announced during the Showcase.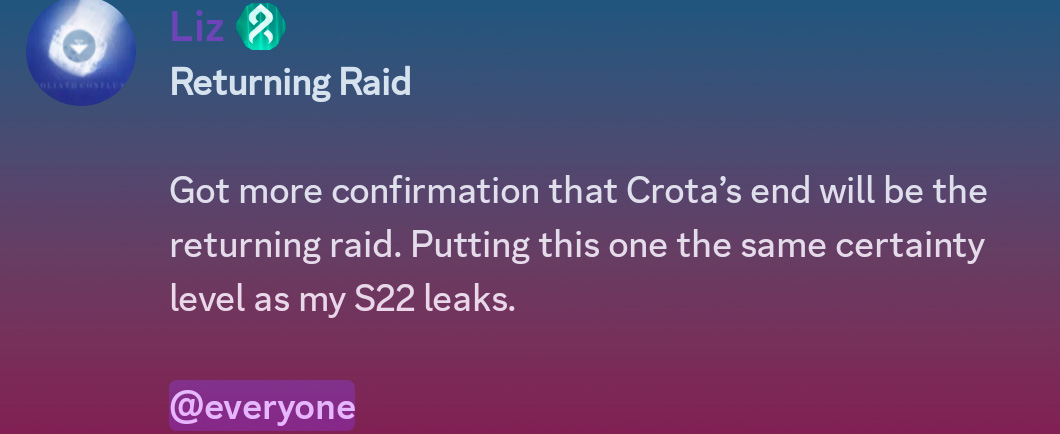 New Weapons
What s22 would be complete without fresh Ritual Weapons, right? Bungie has already published a list of some weapons, specifically:
Crucible: Unending Tempest (Stasis Submachine Gun)
Vanguard: Luna Regolith III (Solar Sniper Rifle)
Gambit: Qua Xaphan V (Void Machine Gun)
Nightfall: Warden's Law (Kinetic Hand Cannon), Pre Astyanax IV (Solar Precision Bow)
Iron Banner: The Guiding Sight (Strand Scout Rifle), Point of the Stag (Arc Bow)
Trials of Osiris: Igneous Hammer (Solar Hand Cannon), Cataphract GL3 (Strand Heavy Grenade Launcher)
But it's always good to know how many weapons you can expect:
Exotics from the Battle Pass and Raid
Ritual Weapon
New Gun from the Festival of the Lost
6 from the Seasonal Activity
~6 from the Raid (+ Adept versions)
9 from the Playlists (+ 4 Adept versions)
~4 from the Legendary Engram
There's also a chance that Bungie may repeat the story with Quicksilver Storm in the Plunder, and as a result, we'll get access to Pre-order Exotic six months before the DLC. As a result, there's a high probability that we won't get a Destiny 2 Season 22 Exotic Quest, as we had in the S19, S20, and S21.
Core Activities Changes
In the upcoming adjustments, The Vanguard playlists will be impacted by adding Vanguard Medals obtained from Guardian Games. This will enhance gameplay by offering more points in return. Furthermore, one of the previous Battlegrounds is going to be highlighted as Nightfall, preparing players for increased challenges.
Crucible won't be left out either. In the New Destiny 2 Season, you'll be able to visit a new map in the Vex Network called Multiplex and try yourself in new modes, Checkmate and Relic.
In Checkmate (available in Crucible Labs from Week 5 to 10), Bungie reduces the damage of your Abilities and Primary guns. You can obtain Special ammo while engaging in combat without being lost upon death.
Relic (available in Crucible Labs from Week 1 to 4, and again in Week 11 to the last one) is a more fun mode where you'll fight with Aegis, the Synaptic Spear, and the Scythe relics, charging them by defeating opponents and relic bearers.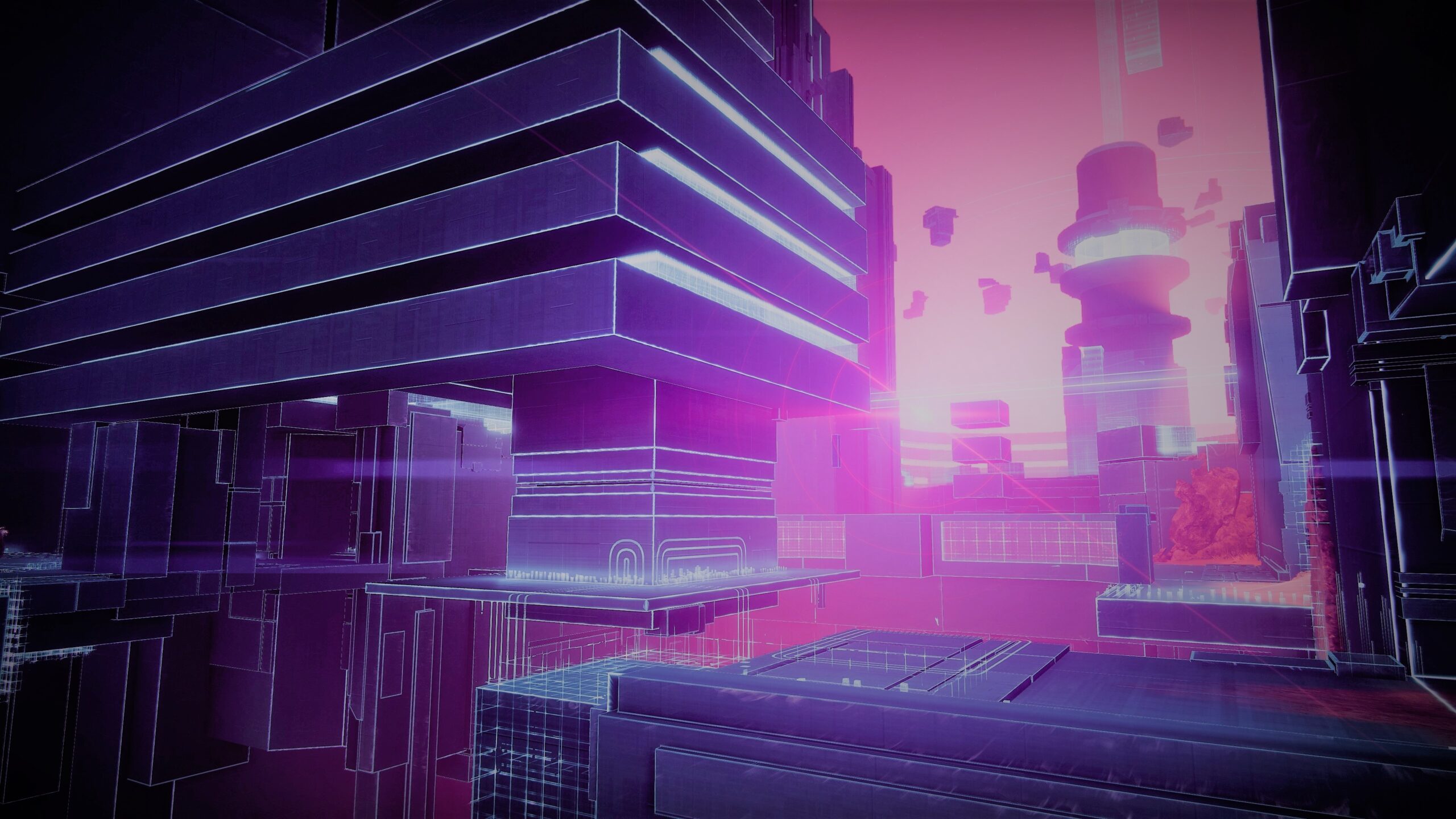 Weekly challenges are becoming much easier to complete, as all you'll need to do is play any 9 Ritual Modes, so if you're not a fan of PvP or Gambit, you'll likely be pleased.
In terms of Trials of Osiris fans, Bungie is going to release new armor in addition to fresh guns. Titans were the first to have the upcoming set showcased.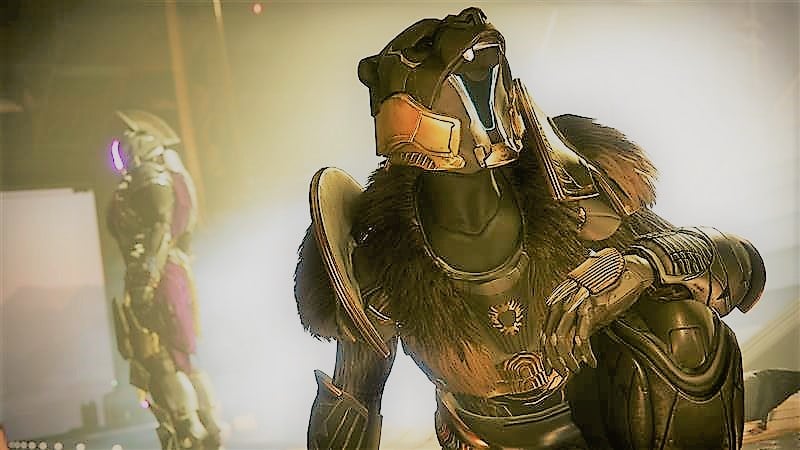 Weapon Adjustments
Every big update comes with various balance changes, and the Destiny 2 New Season update is no exception. Though details are scarce, some may interest you.
Exotic Buffs and Nerfs
In S22, we are expecting quite a large number of various adjustments to perks and Guns. Let's begin with Exotics, as that's always the most intriguing. The most changes were made to Touch of Malice, particularly:
Increased final-round damage in PvE by 20%. Lowered the self-harm from the last round from 10 to 7
The last round damage no longer extinguishes the Guardian
Improved the health awarded by the Touch of Mercy perk from 30 to 75
Set up Touch of Mercy to work like Unrelenting
Ball of Darkness now appropriately deals Arc damage and blinds combatants, and stuns Unstoppable Champions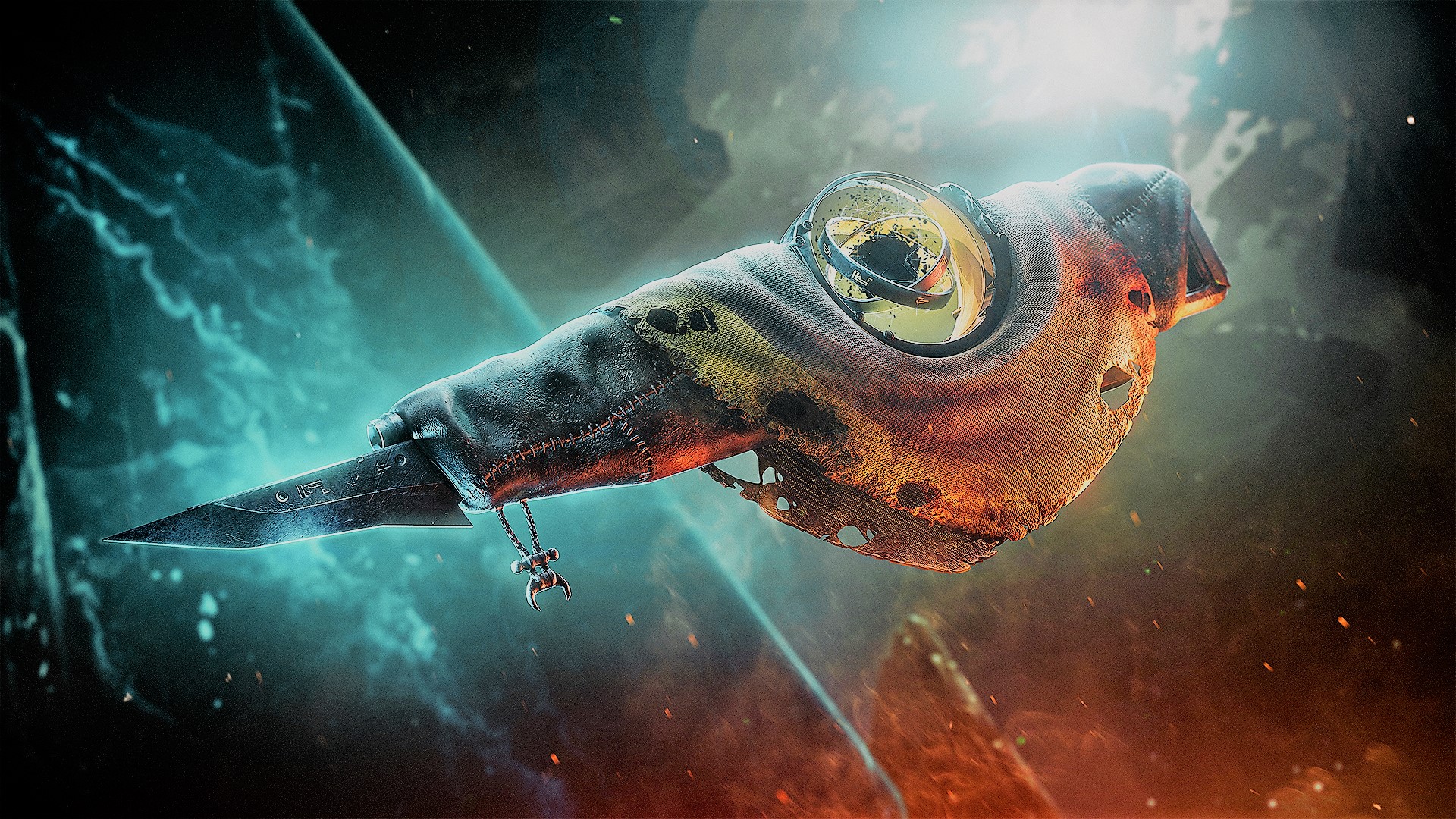 Of course, because of these buffs, you'll hardly see Touch of Malice everywhere, but it'll become much better. But what's really likely to appear more often in the hands of players is Wicked Implement because now:
The timing window to Creeping Attrition has been increased from 3.5 seconds to 4.5 seconds
You can now also activate Tithing Harvest by destroying Stasis crystals
The Wicked Implement Exotic catalyst now also includes the Headstone perk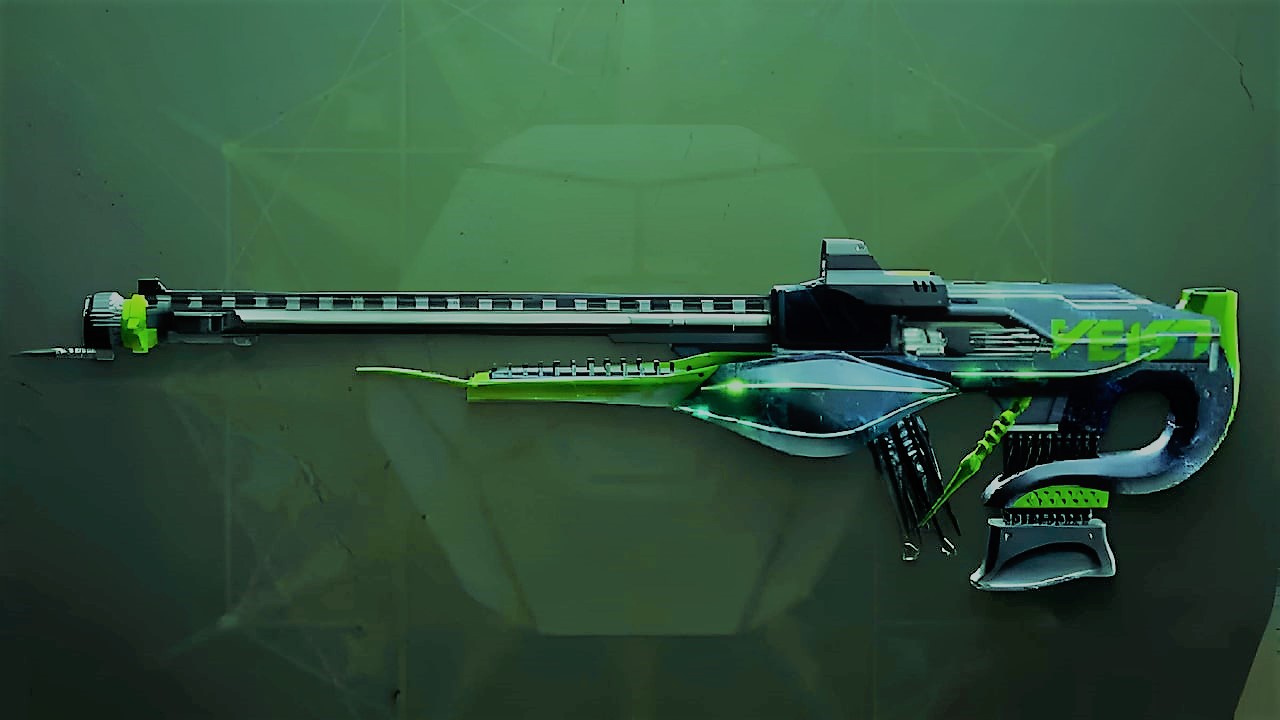 Adding the Headstone perk significantly improves this Exotic, so Stasis fans should be pleased with this adjustment. But that's not the only Stasis Gun that earned a buff, as we also have Verglas Curve:
Whisper of Fissures detonations now generate Hail Barrage stacks if the bow made the Stasis Crystal
Shiver Quiver now triggers when slowing foes
Raised the slow stacks from 40 to 60 when hitting Guardians directly with Hail Barrage arrows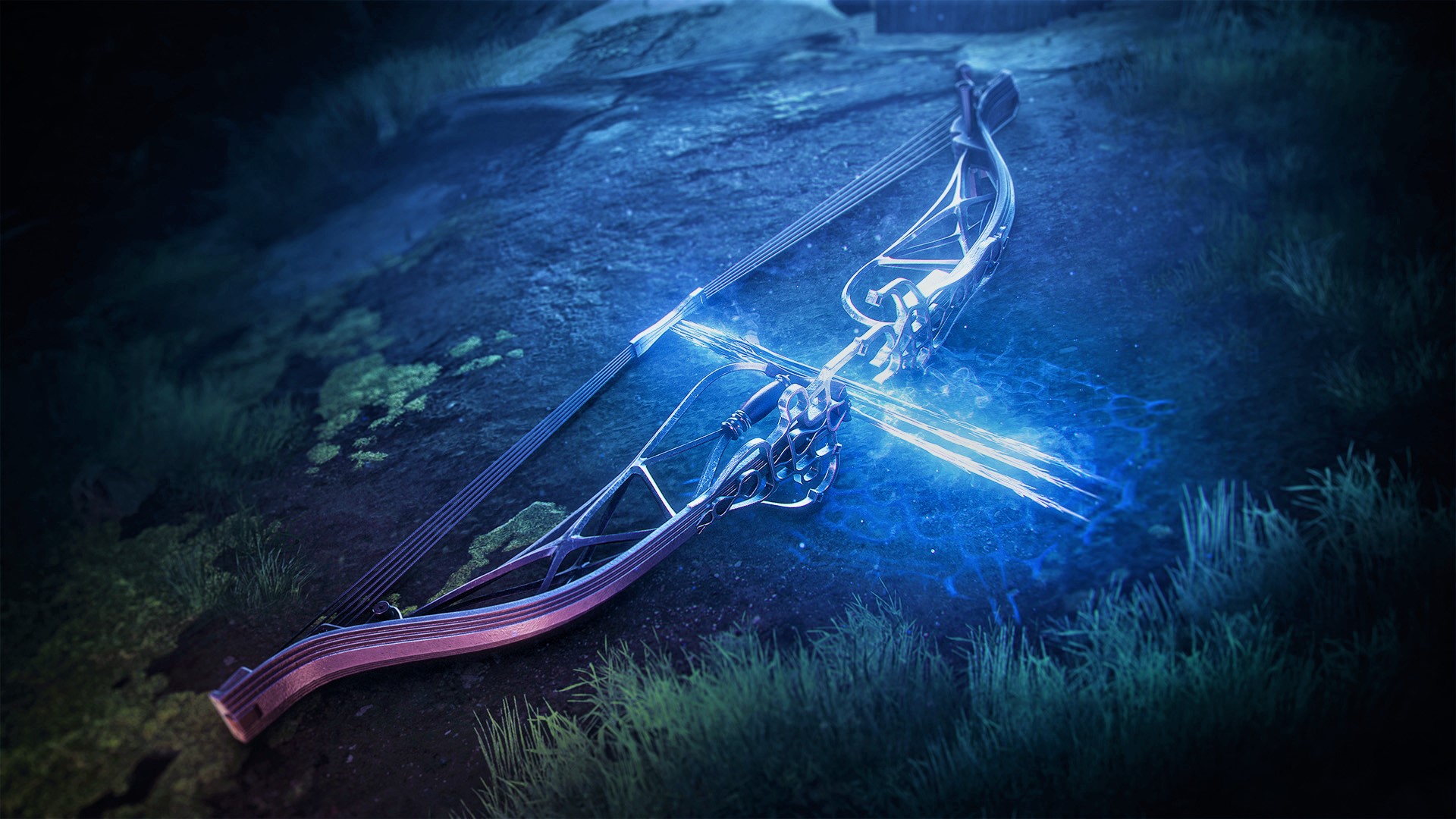 But where would we be without nerfs? This time it's Le Monarque, which wreaked havoc in PvP. Now its draw time will equal 612ms, while the body damage is reduced from 100 to 85 (136 in crit). The poison effect also suffers, as it lasts only 1.75 seconds. Thankfully, total damage stays the same in PvE.
How could Bungie forget a few minor adjustments and a brand-new Catalyst? This time it'll go to Monte Carlo, which switches to single-strike bayonet high-damage.
In terms of the other rebalances, the list is as follows:
Fixed an issue where ammo was loading into Quicksilver Storm slightly too late in the reload animation
Two-Tailed Fox now fires a three-shot burst with the catalyst
Vex Mythoclast's RPM decreased from 390 to 360. Boosted damage against red bars and orange bars combatants by 25%
Tommy's Matchbook has revamped Scorch value. Now it applies 15 (20 with the Ember of Ashes fragment equipped)
Cloudstrike's lethal takedown distance of the lightning strike against Guardians is decreased
Weapon Archetypes and Perks Changes
News about the sandbox don't end there, as Archetypes and Perks also get them. Players were most looking forward to the Hand Cannons Buff, and they finally got it! Now they'll deal 20% more harm to ordinary combatants and 75% to major ones. In addition, reload speed at 0 stat has been improved by 15%.
Other adjustments to guns are not as major, but some are still worth mentioning:
Bows had their minimum reload animation duration lowered so the stat would have more significance. The projectile velocity at full draw has also been enhanced, particularly on Lightweight Bows
Aggressive SMGs always had 720 RPM, and that would be listed in the game
Aggressive Sidearms had their damage decreased from 32 to 30
Now it's time to talk about the perks, some of which have received a noticeable nerf (looking at you, Chill Clip):
Bipod previously had a 40% damage penalty; now, it is 25%.
The buff makes Envious Assassin much easier to use. There is no longer a time limit; it activates even if the magazine is overflowed. Enhanced Envious Assassin provides fractionally more ammo per takedown
Under-Over deals more harm to combatant shields and against enemies that Dark Cabal overshields or Lucent Moths enhance. In PvP, it increases body shot damage against Guardians with Woven Mail.
Under Pressure perk is highly favored on Fusions. As a result, the maximum accuracy cone scalar will be reduced from 0.5 to 0.75
Shoot to Loot no longer reloads an overflowed gun and is able to pick up Orbs of Power with explosive damage
Valiant Charge deactivates after a sword swipe
The Chill Clip in s22 only applies 40 slow stacks instead of the expected 60. Now you'll need three shots to stun Unstoppable Champions. Also, this perk no longer works with Wolfpack Rounds
Zoom Changes
The most anticipated adjustment in the S22, especially in PvP, is undoubtedly the alteration to Zoom, which hasn't been changed since 2017. Whereas before, this stat directly affected Damage Falloff, now it'll only help the player in shooting opponents. As a result, the Rangefinder perk, which boosts Zoom value, will be downgraded. If you're interested in the detailed numbers, you can find them in the image below.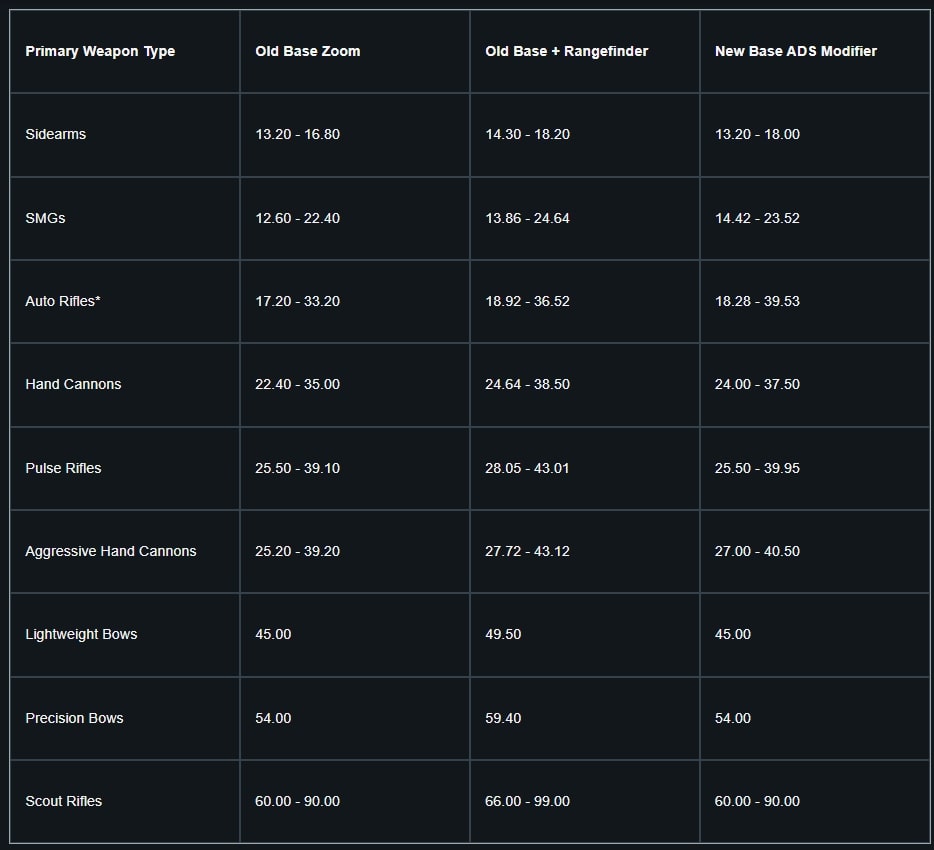 Craft Adjustments
That's the first time in an extended period, Bungie has addressed crafting. They specifically talked about easing the progression of upgrading crafted weapons, gathering materials, and obtaining patterns on Neomuna. Regarding the first point, Bungie has made many different changes in favor of reducing farming:
The progress of crafted weapons in PvP will be much faster, as Bungie will raise the amount of experience after destroying Guardians
Trials, Crucible, Dares, Wellspring, Gambit, and Legend or Master Solo Sectors (with platinum score) are going to provide much more weapon experience upon completion. Passing the second stage in Last Wish won't be mandatory, and completing the above activities would give you enough EXP to reduce the grind
You have the ability to accelerate the progress of their progress using glimmer and Enhancement Cores, spending them in the new slot next to the mods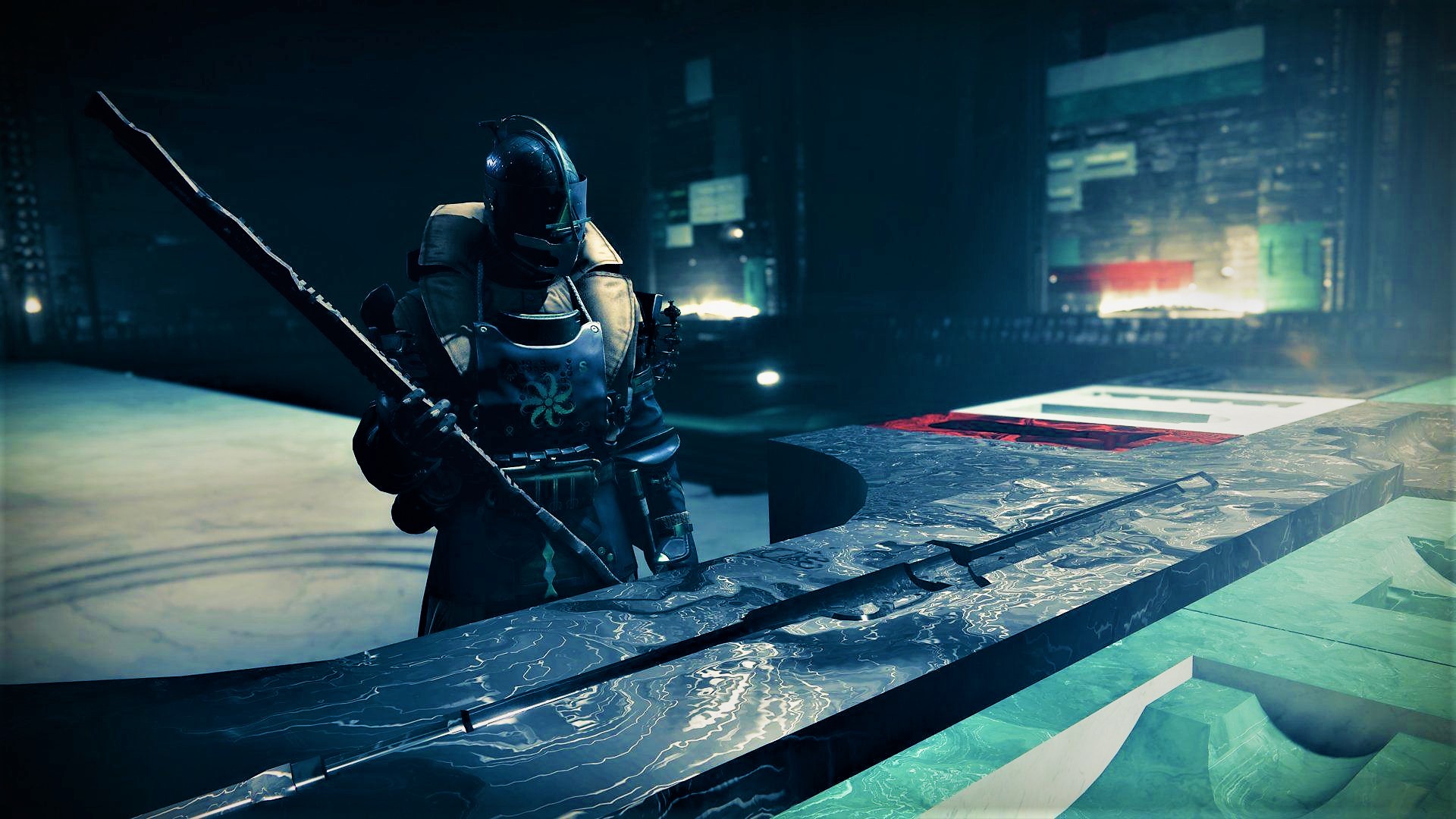 The following changes concern some resources, specifically Resonant and Harmonic Alloys. It'll no longer be possible to obtain them from dismantling weapons, as you won't need them to craft. Right now, you may exchange them to gain glimmer from Master Rahul at the Tower, and eventually, developers remove them from the game entirely.
Situation with the patterns on Neomuna is simple, as now it'll be easier to obtain Red Borders:
Weekly pinnacle story mission guarantees one frame
Neomuna and Throne World vendor engram upgrade now boosts the chance to obtain red borders
A bug would be fixed that reduced the drop chance of deepsight if you were approaching the completion of the pattern
Double Special Nerf
Most of the community has played Destiny 2 without any Primary Weapon. Why? Wearing two Special Guns could result in an oversupply of ammo. However, developers are going to nerf Double Specials in s22, causing you to see Trace Rifles much less frequently.
New Hand Cannon Archetype
New Archetypes are rarely introduced, so each release is a cause for celebration. In the upcoming update, Bungie decided to please Hand Cannons lovers by bringing back Warden's Law with a brand-new Two-Burst Frame. It'll differ entirely from its old version, and you can find complete information about it in a separate article.
Sword Guard Rework
Suddenly, for all of us, Bungie remembered the existence of swords, and they decided to overhaul them specifically in Destiny 2 Season 22. The developers decided to put a big emphasis on defense and the perks associated with them so that players could play more aggressively and not be afraid of possible death (tl;dr survival is a priority):
The energy with Sword Guard now replenishes with a slight delay (from 1 to 3 seconds) and very quickly, and you do not lose it when taking damage
Sword movement speed while blocking has been increased from 0.75x to a 0.85x multiplier
Guardians can utilize Full-power heavy attacks with any nonzero portion of Sword energy without requiring entire energy
Guard damage resistance has been increased from 82.5% to 95% in PvE and from 52.5% to 65% in PvP, depending on the corresponding stat
Sword guard duration is now increased across every guard type
Sword guard talent nodes stats have been lowered, but at the same time, damage reduction, charge rates, and guard durations have been improved. Also, origin traits and other Sword perks may have more room to increase these stats. Additionally, they now visually affect the "charge rate" bar on the inspection screen
Regarding the Lament Exotic Sword, almost all of the above changes will not affect it, except for improvement in guard damage reduction and duration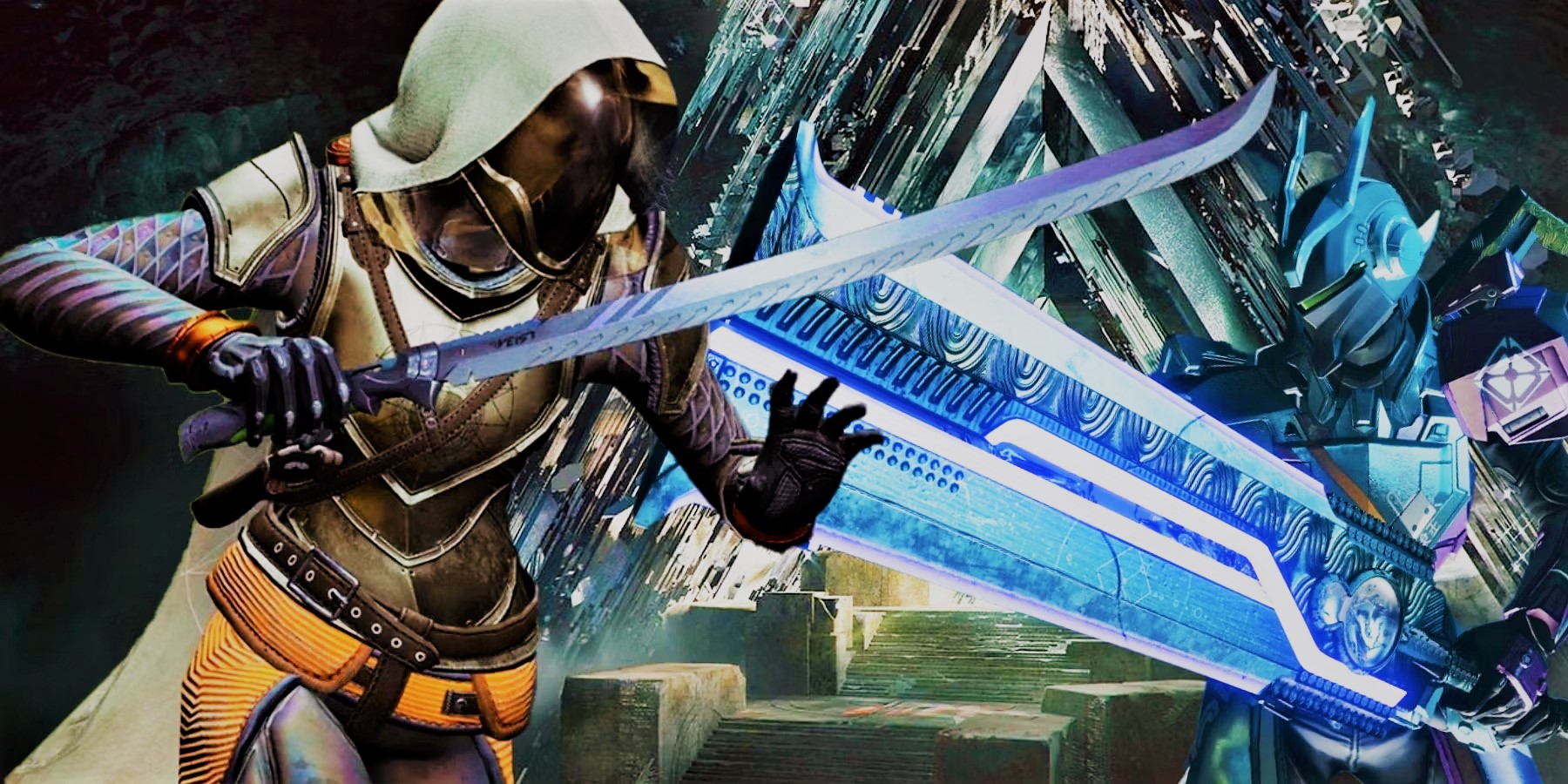 There have been enough changes to completely change the approach to Swords and open up a possible to see close combat meta. However, there are some doubts about the meta in the endgame.
Adjustments Abilities and Armor
Of course, do not forget about the defense and the magical part of the game. These Changes are enough to freshen up the gameplay!
Strand Aspects and Abilities
Since Strand was only released half a year ago, it's no surprise it still needs to be balanced. In addition to balancing, the developers are continuously enhancing it. S22 introduces a new Aspect for each class. Currently, we don't know their features, but we know their names: Whirling Maelstrom (Hunters), Banner of War (Titans), and Weavewalk (Warlocks). These Aspects will undoubtedly prove valuable in making more unique Strand Builds.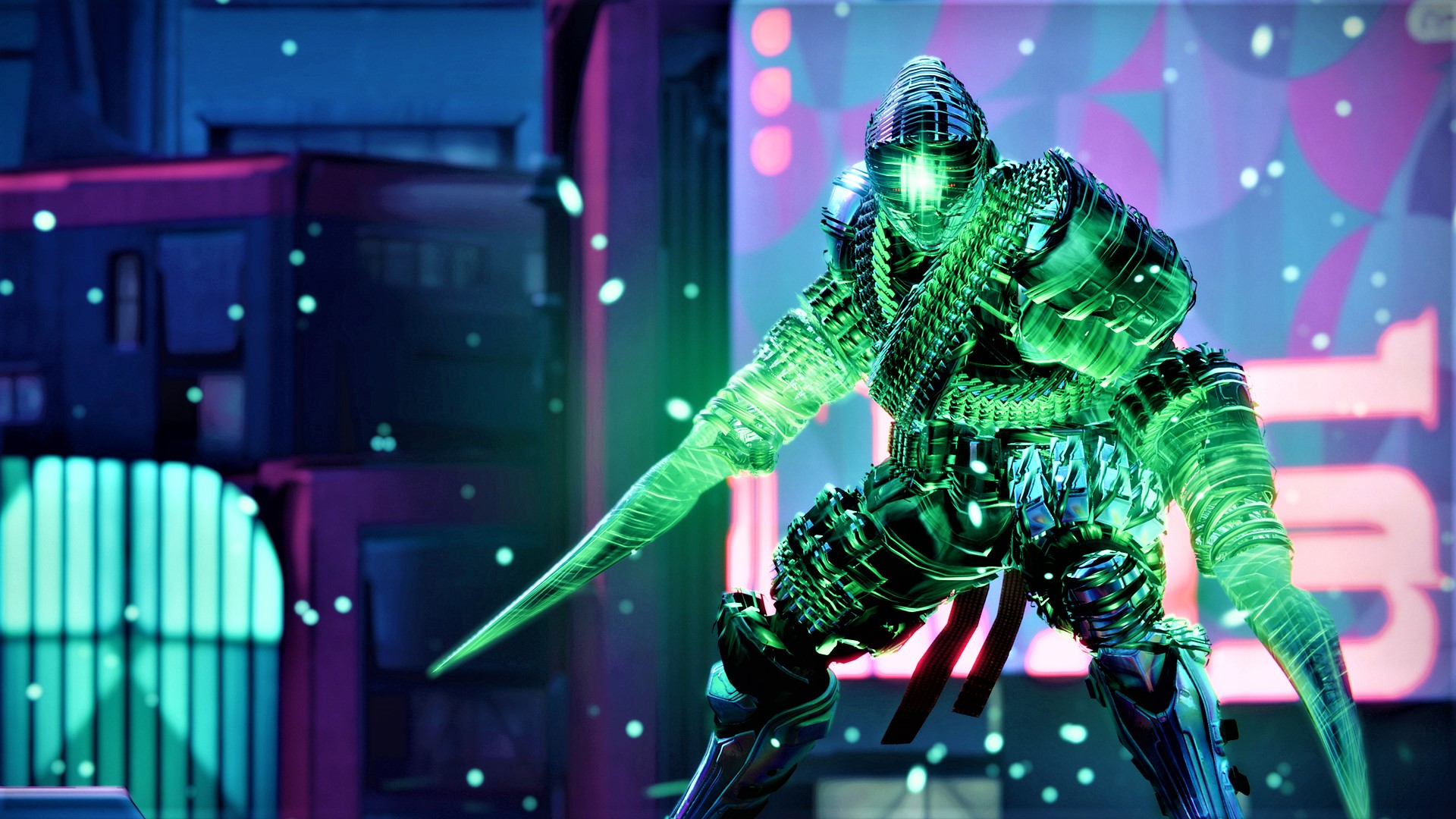 Regarding balancing, only Suspend gets a deserved Nerf, while many other things have received a buff. With S22, Suspend against regular enemies will last 5 seconds (7 if you use Thread of Continuity), and against Champions, only 3 seconds (4 with Thread of Continuity). Treadling received a decent 30% damage buff (only for PvE), Tangles cooldown got reduced from 15 to 12 seconds, and Sever now reduces enemy damage by a full 40%.
Now let's move on to Hunter's Super and some Aspects. Silkstrike had relatively weak damage resistance, so developers boosted it to 45%. In addition, a couple of pleasant adjustments were made to make it easier for you to hit your targets. Threaded Specter (Hunter's Aspect) is performing poorly in Endgame PvE, and to fix it, they increased total HP, while enemies are going to focus more quickly and constantly on the created bait. The Wanderer (Warlock's Aspect) was relatively unimpressive, and now it receives a decent buff. After destroying a Tangle, it also creates a Suspending detonation (the radius of which improved to 7 meters). Of course, Bungie made its damage better too.
Some fragments have undergone changes, namely:
Thread of Mind provides less class energy
Generation grants less grenade energy against PvE enemies by about 20%
Propagation now gives +10 Strength
Continuity no longer presents +10 Strength
Wisdom no longer requires a precision takedown to activate
Isolation requires 30% fewer precision hits to trigger
Rebirth spawns different amounts of Threadlings, depending on the type of defeated foe
Armor Rebalancing
We're awaiting the second significant wave of Destiny 2 Season 22 Exotic Armor changes in the following season. Although fewer overhauls exist, they're much more interesting than last time. All these adjustments would be on top of existing Exotic Perks (unless the Armor itself has undergone rework).
Hunters have won more than other classes, as all their modified Exotics may now become pretty good choices. Here's everything that includes:
Knucklehead Radar gains the functionality of Foetracer
Foetracer got a complete rework. Now, by inflicting damage with your Abilities, you'll improve weapons harm corresponding to your subclass. Moreover, Abilities Final Blows can create some objects affiliated with subclass
Lucky Raspberry has the power to provide Grenade Energy from lightning strike damage, from the jolted condition, and by picking up Ionic Traces. Arc Bolt Grenades can stun Overload Champions
Renewal Grasps wouldn't rise Duskfield Grenade cooldown
Next in line are Warlocks, who have received only two exciting upgrades. Specifically, the following Exotics have been modified:
Astrocyte Verse applies volatility to enemies when you perform Blink. A nice additional bonus is that the Dark Blink capability of Nova Warp Super won't consume Super energy
Geomag Stabilizers provide more Super energy by picking up Ionic Traces
Wings of Sacred Dawn can automatically reload Solar Weapons if you make a Final Blow from them
Winter's Guile improves Penumbral Blast (Stasis Melee), which automatically shatters after a short delay
Although Titans have more adjustments than other classes, a couple of them are simply copies of other Exotics' properties:
Icefall Mantle/Doom Fang Pauldrons got the same property as Path of the Burning Steps and Eternal Warrior. With Stasis/Void Final Blows, you acquire a bonus to Stasis/Void Weapons, up to 25%. To instantly obtain the highest tier bonus: Icefall Mantle — activate the class ability, Doom Fang Pauldrons — make a Void Melee Final Blow, Path of the Burning Steps — create a Solar Grenade Final Blow. The Eternal Warrior's damage bonus after the end of Fist of Havoc lasts 30 seconds.
ACD/0 Feedback Fence underwent a rework. Your Melee Hits give you Armor Charge. Taking Melee Damage causes you to emit a burst of damaging Arc energy that jolts targets, consuming your Armor Charge and dealing more harm based on the number of stacks consumed. Also, you take less damage from Melee Damage with Armor Charge.
Hallowfire Heart no longer has bonus regeneration to Solar abilities. The Exotic focuses on Sunspots and allows you to generate them more often.
Other Ability Changes
Titans once again suffer the most with the upcoming S22, particularly in PvP. Towering Barricade's base cooldown improved from 48 to 70 seconds, and developers decreased the health of all Barricades by 100 points. Arc Titan's base cooldown increased for Thundercrash, which is now 556 seconds, and the damage bonus vs. Guardians from Knockout Aspect downsized from 50 to 30.
Extra Info
It contains everything related to QoL-changes and event. We didn't find where to place them in the article and briefly discussed them here.
QoL Changes
With the release of Destiny 2 Next Season, Bungie has also decided to make weapons from Playlists much easier to obtain, as well as allowing players to store more Ascendent Shards, Alloys, and Enhancement Prisms. If you want to learn more about these changes, we recently wrote about them in a news article.
Fashion enthusiasts will be pleased — Cosmetic favoriting will be added to the game. You'll be able to tag your favorite shaders, ornaments, and emotes, making them easier to find.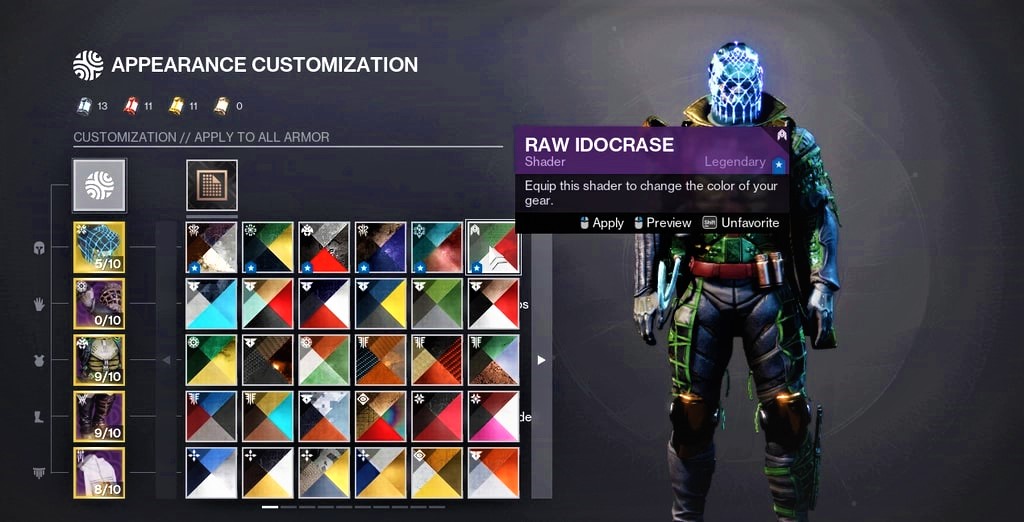 Since obtaining all Stasis Fragments is time-consuming and tedious, Bungie decided to simplify new players' lives. In S22, you are capable of easily purchasing them from Elsie Bray for Glimmer.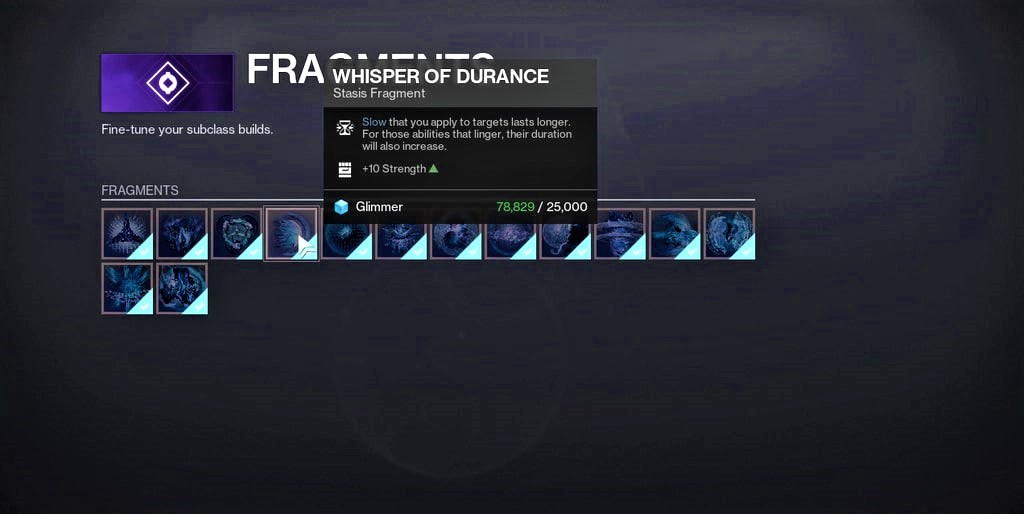 In addition, we'll see a few minor changes, such as:
Power Level cap stays the same
Transmat Effects are becoming unlockables
Wish-Ender quest changes
Resources added to Collections, which will greatly help newcomers
Iron Banner Challenges split
Ritual Rank Ups immediately
Ritual Armor
Previously, Bungie stated in the State of the Game article that they would add new ritual armor only next year since few people wear it and are interested in it. After intense backlash from the community over the strange move, the developers are shifting the release of some new armor from Eververse to make it a ritual, allowing the community to receive it for free. It will appear at the beginning of the season and you can get it until the end of it, so don't forget about it.
Festival of the Lost and Ornaments
As always, Destiny 2 hosts the Festival of the Lost closer to Halloween, which has a spooky and fairytale atmosphere. Bungie has yet to disclose the exact event date, but it'll likely start in mid-October and last for three weeks.
In January 2023, fans could vote for the armor they could purchase during the Festival of the Lost. Ultimately, Hunters and Titans chose Spider Sets for themselves, while Warlocks decided to be different from the rest and went with Beetles. Each set costs you 6000 Bright Dust or 1500 Silver, so save them until then!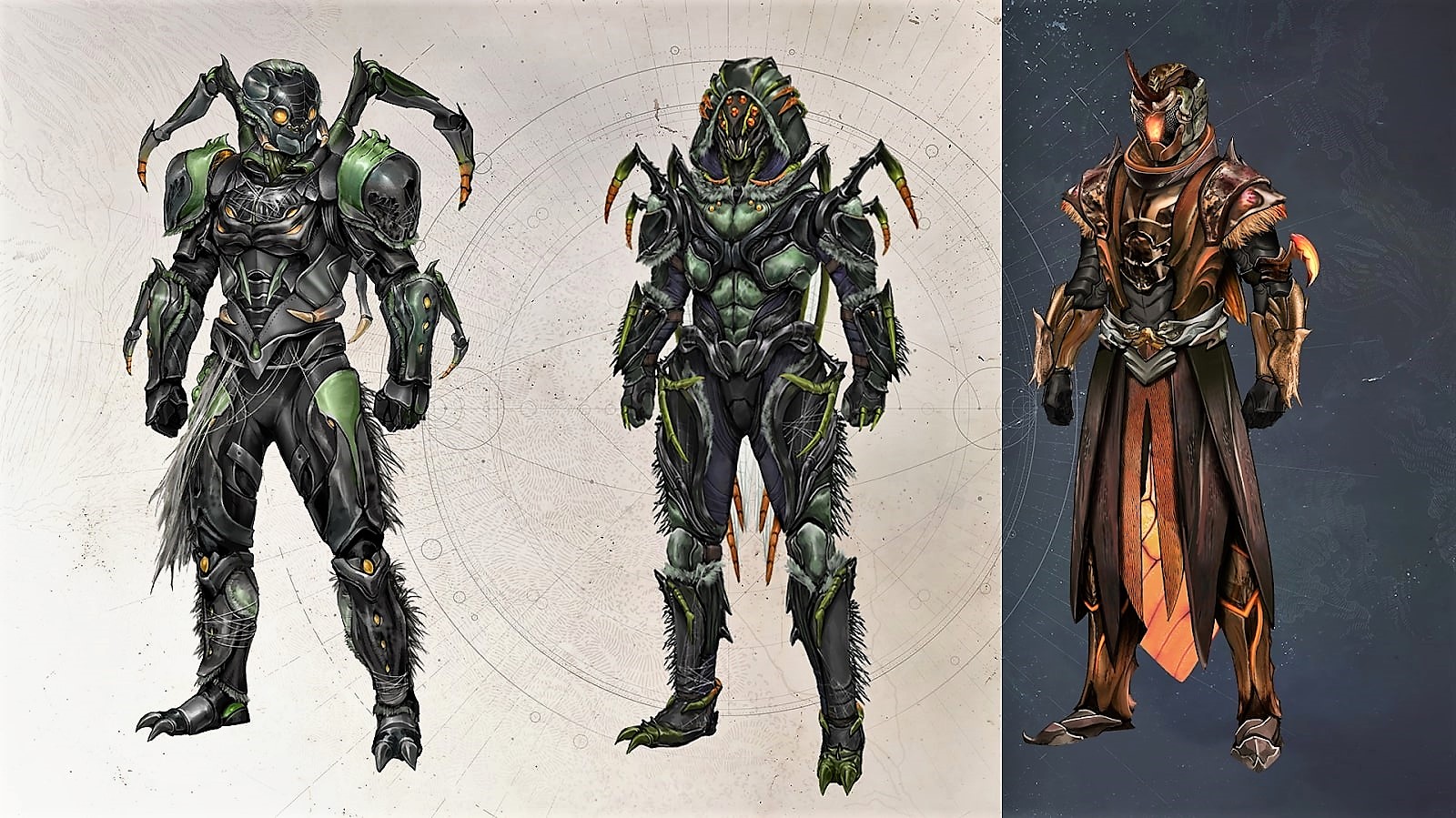 Final Words
We have provided all the information available on Destiny 2 Season 22. If we missed anything, please feel free to mention it in the comments. We have refrained from discussing any leaked content in the article, but if you are curious, you may refer to this separate piece.
Thanks for Reading! Owl is Flying Away.