Dragonflight Patch 10.2 Brings Three New Dragonriding Traits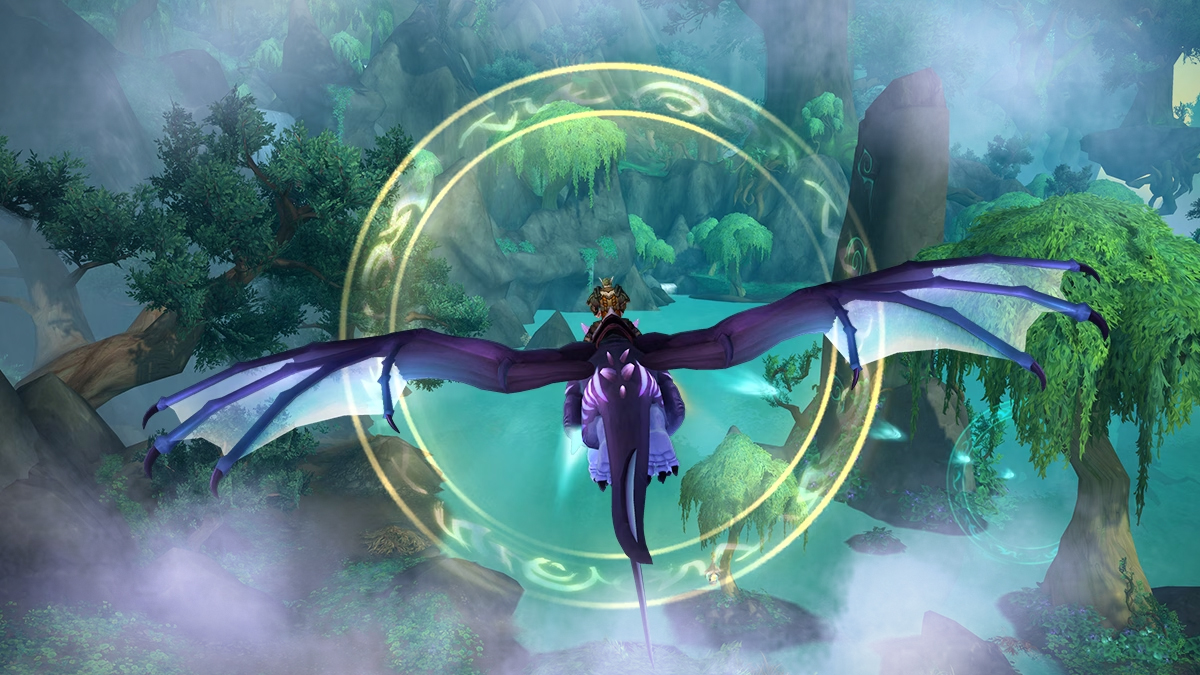 Three new Dragonriding traits are set to arrive in Dragonflight Patch 10.2: Guardians of the Dream.
The upcoming major content update is scheduled for release on November 7. It promises to bring along a plethora of new features and engaging activities. To get a detailed overview of what's in store, you can explore our comprehensive article, Dragonflight Patch 10.2: All news and updates.
Among the many excitements to come is the collection of brand-new Glyphs concealed within the Emerald Dream location. Once gathered, the trio of Patch 10.2 Dragonriding traits listed below will be yours to master:
"From day one in the Emerald Dream, champions can take to the skies and explore in pursuit of Glyphs to learn three new traits:

Swift Skimming (Passive): Ground Skimming can occur now while affected by Thrill of the Skies.
Wind's Respite (Passive): After activating Aerial Halt, experience a moment of weightlessness as the effects of gravity are reduced for 4 seconds.
Second Wind (Active, 3 charges, 3-minute recharge): Reach within for untapped reserves and instantly generate 1 Vigor."

— Blizzard
These newfound abilities can prove helpful in a wide range of scenarios. Be it soaring around the Dragon Isles or participating in racecourses in the Emerald Dream. Other than that, Dragonriding race tracks have been set up in various Old World continents. So, you will have ample opportunities to experience and showcase your newfound traits. All the while enjoying the thrill of flying on the back of your trusted drake.