Blizzard Warns That Diablo 4 Mods Can Ban You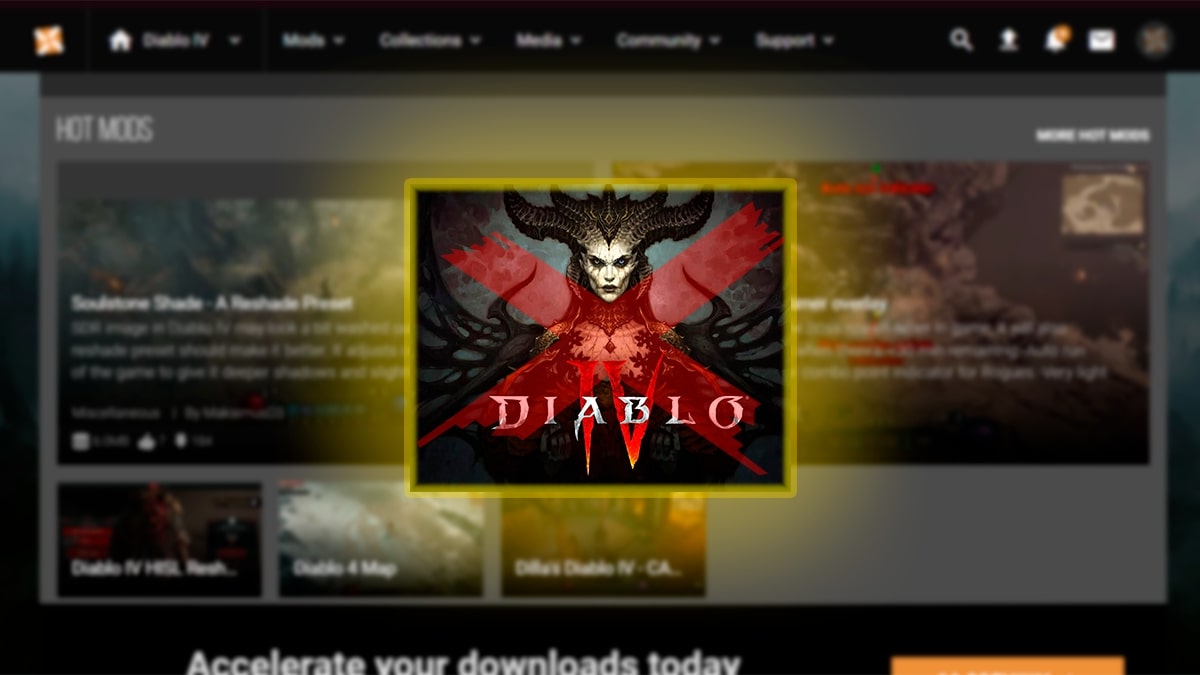 PC gaming has always been known for the fact that you can modify various game titles to your liking. Blizzard was open to players installing different software that doesn't directly affect gameplay. For instance, you still have the ability to install World of Warcraft mods to adjust the interface, sound, music, or character models.
To the great disappointment of fans, modding Diablo 4 can lead to a Permanent Suspension of your account. Any user who installs even TurboHUD4 puts themselves at risk of a ban. Developers warn about this and ask to remove all Diablo 4 Game-Modifying Software.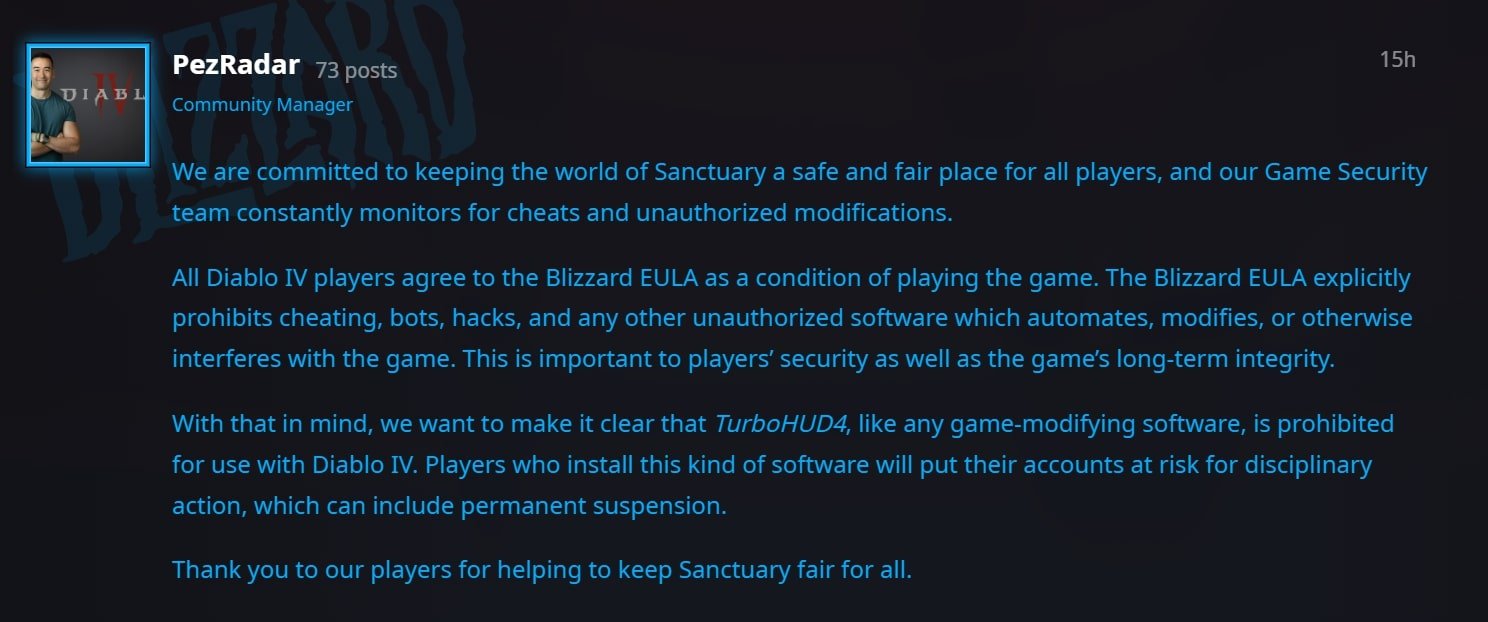 If you're unfamiliar with TurboHUD4, it's a customizable overlay that allows users to add QoL improvements to the interface and assists in tracking your progression and performance. Moreover, the creators of TurboHUD4 made it a paid feature, which also caused an uproar since it used to be free and apparently caught Blizzard's attention. This mod was very popular in Diablo 3 because it made it much easier to monitor resources and loot, and you could even see timers like the Helltide or World Boss timer.
Returning to the article's theme, the latest Blizzard EULA might have even more pitfalls than everyone thought. Let's hope this doesn't affect other studio projects and won't lead to another wave of fan outrage.
Thanks for Reading! Owl is Flying Away.