YOUR GO-TO SPACE FOR VIDEO GAME Boosting
Choose a trusted service with 8 years of experience. Schedule your carry today and complete any in-game activity in a few hours.
1
Choose a service on the website and place an order
2
Join our Discord or another messenger to discuss the details
3
We will assign a player to fit your schedule and preferences
4
Your boost will start right at the appointed time
5
You will receive a notification when your order is completed
What our customers say
DID NOT FIND WHAT YOU WERE LOOKING FOR? CREATE YOUR PERSONAL ORDER!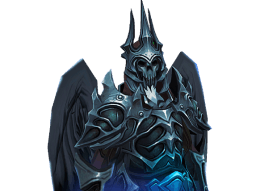 Send a request, and we will help you achieve your in-game goals.
ACE THE GAME WITH GAME BOOSTING SERVICES BY WOWVENDOR
WowVendor is an online game boosting website to make your life easier and your online experience ultimately more fun and chill. Operating since 2014, we offer reliable services delivered to US servers without delay, at guaranteed security, high quality, and visible results. The main pillars of our performance are trust, comfort, and reasonable prices – all for you. Interested in boosting gaming online to get the most fun out of it all? Take a look at our cheap boosting services and other opportunities at WowVendor.
WHO CAN MAKE USE OF WOWVENDOR BOOSTING SERVICES?
Game newcomers – you can still be awesome at an online game even if you are a new soul in its realms. For one thing, we can provide you with a party of seasoned players that will not only help you overcome any challenges but also point you in the right direction of how to play at all. Powerleveling services can help you level up to the desired level autonomously. You can also purchase rare items instantly, adjust automated farming, employ a video game carry service, and boost your raids to achieve more without going far and wasting ALL of your spare time online.
Casual online players – do you simply want to enjoy the PvE element of your favorite online game without having to farm stuff for ages? Get a game carry service to avoid all the cumbersome activities and get the most out of your online experience. You can also pick from various other standard and custom WowVendor boosting services to get all the cool stuff effortlessly. The range of boosts we provide covers PvP, PvE, and many other online gameplay aspects as well.
WHY GO FOR WOWVENDOR BOOSTING SERVICES?
To put it simply – you want to get those boosts we offer if you really want to ace the game, no matter your playing style and the amount of spare time you have to pump up your character. We can help you do all the "dirty work" – we have specialists that can make up an undefeatable party for an upcoming raid, set up powerleveling for your character so that you receive an ultimately pumped-up killer in no time, and farm the required items and resources while you do your thing so that you could simply enjoy the results without wasting tons of time and nerves.
EASY AND FAST FARMING
Save tons of time and make your online experience much more enjoyable and fun. We all know how farming is a time-consuming and tedious activity. Players either silently get used to spending countless hours doing the same things over and over again to get pets, achievements, and mounts or take another, simpler route. And that way is timely game boosting.
Ever wondered how many hours you have wasted on farming over the years? Too much, as we can imagine. At WowVendor, we believe that there are better ways to play your favorite online game. That's why we offer top-notch game boosting services to enable you to play your game the way you want.
POWERFUL RAID BOOSTS
Raiding is one of the most action-packed parts of online games. It may be, however, pretty challenging to go through them on your own. And good raiding guilds have strict joining requirements while raiders need to commit to a weekly schedule and have high-level gear. Who needs to spend three nights a week playing the game and perform under pressure during raids when you can simply have fun and thrill of your life?
GAME-BOOSTING ITEMS CATALOG
On the pages of WowVendor, you can find tons of items and service packs that can be bought instantly and applied to your US server game account. Buy legendary weapons and armor for your Shadowlands character, purchase rare and unique items for your Destiny 2 hero, and pick from numerous carry, powerleveling, raid, covenant, and other types of boosts. There are service packs that should interest every Destiny 2, WoW Classic, and WoW Shadowlands player.
MORE OPTIONS JUST FOR YOU
Any of the above-mentioned services can be provided in an individual order. Thus, you can get just the item you were looking for, acquire just the perk you need, complete a specific raid, gain a level you'd like, etc. We can combine boosts and help you with the proper service selection – just tell us what you need to be done.
WHAT GAMES WE COVER
WowVendor is your reliable game boosting provider with a focus on three major games right now – Destiny 2 (and its latest expansions), World of Warcraft Classic (the old good WoW fun made even better), and World of Warcraft Shadowlands (with all its new covenants and goodies covered, too). For each game, we provide in-depth gameplay boosting, character customization, and overall game experience-enhancing opportunities that cover all the major aspects of every title.
DESTINY 2 BOOSTING OPTIONS
Beyond Light is a major refreshment for all D2 players out there. You get to explore the frontier of Europa, with all its mysteries, picturesque locations, and thrilling PvE activities. Do you have what it takes to explore the vast Beyond Light locations to the fullest? It may be much easier than you thought with WowVendor. We offer boosting services at the cheapest price to make your gameplay a joyful breeze free from boring grinding and farming involved.
We help you easily handle the new challenges that Beyond Light brings to the table, as well as tons of new exclusive gear, perks, weapons and armor, and unique rewards. We can help you get all the new stuff without spending all your personal time with high-quality Beyond Light carry services or other opportunities you can obtain at the website at reasonable prices.
For Destiny 2 players, we do:
Gold rolls farming (and selling right on the website);
Raid boosts
Character powerleveling
Nightfall boosts
Activities farming
Trials of Osiris boosts
WOW CLASSIC BOOSTING OPTIONS
The Vanilla World of Warcraft gameplay caused nothing but breathless excitement some 15 years ago. But, let's face it, the game may be somewhat tedious, boring, and overly time-consuming for today's players. In the "olden days", quests were pretty chaotic while gaining character experience and getting around the world took a far greater deal of time. WowVendor has the good news, though – you can easily buy various WoW Classic game boosts at WowVendor and avoid all the unnecessary hassle at once.
For eager WoW Classic players wishing to excel at the game without too much extra effort, we offer:
PvE boosts
PvP boosts
Character powerleveling
Raid boosts
WOW SHADOWLANDS BOOSTING OPTIONS
At WowVendor, you can find boost options and services to help you improve each and every aspect of your character and gameplay specifics. In particular, we do:
PvE boosts
PvP boosts
Character powerleveling
Raid boosts
Mythic+ boosts
Torghast boosts
Transmog farming
Covenant-specific boosts
BOOSTS BY COVENANTS
Shadowlands has four whole new covenants that rule over the essential SL realms and that you will have to work with to earn covenant-exclusive abilities, achievements, and goods:
The Kyrian – Bastion-born angelic warriors that protect souls entering and roaming the vast plains of Shadowlands;
Venthyr – vampiric creatures from Revendreth that punish guilty souls to help support the balance of natural forces;
Necrolord – Maldraxxus-born Necrolords team up with liches, warlords, and spies to form an army for the ultimate defense of Shadowlands;
Night Fae – guardian-spirits of nature from Ardenweald are other essential contributors to the natural balance of the world.
To get all the unique, covenant-specific items and perks, you'll need a maximum level character as well as enough time and nerves for completing all the underlying cumbersome quests. At WowVendor, however, you can get boosts by covenants and wave your worries goodbye. Start enjoying all the exclusive covenant goodies fast and easy.
SECURE AND RELIABLE CARRIES, BOOSTS, AND OTHER GAME LEVELING SERVICES AT WOWVENDOR
WowVendor is among the top game boosting sites right now to offer you the widest range of boosting options for three major online games while delivering the top-notch level of customer service and protection. Thus, every service we provide goes with:
Sturdy security
SSL certificates and HTTPS protocols help us keep your connections secure and protected;
Account safety
We guarantee the complete security of interactions within your account (e.g., when you share your character for powerleveling) and you can also monitor your hired carry through a private Twitch channel;
24/7 support
We have active customer support to help you figure out any issues and questions any day, any time;
High-quality service
WowVendor has over 15,000 positive Trustpilot.com reviews from some of the 105,000 satisfied customers under the belt;
Guaranteed results
Be it powerleveling, carry, or boosting WoW services, we offer well-adjusted boosting systems delivered by specialists from the pool of 500 seasoned pro boosters;
Simple interactions
It is really simple to order and adjust WowVendor services – we provide special intuitive interfaces where you can pick raids to boost or run through autonomously at a few clicks.
Order your boost right now – explore the catalog to pick what you need exactly.